Amsterdam born designer, Pauline van Dongen, has created clothes that have made my heart flutter. Her experiments in structure and texture are precise and creative yet so cleverly executed as to make everything perfectly wearable.
In 2008 Pauline graduated with a BA in Fashion Design from the renowned Artez, Academy of the Arts in Arnhem, the Netherlands. It was there that she first developed an interest in the French method of pattern drafting called "moulage" (which literally translated means 'mold').  As she explored surfaces and textures, she began screen printing silk jersey with puff ink applying heat to the fabric. During this process, she discovered that the ink expanded and pulled the fabric into a resilient and flexible plissé. Draping the lucious material onto the body, voluminous shapes began to emerge. Her graduation collection, Sibylle, was inspired by body language and resulted in clothes communicating through form and feeling.
Her shoe creations are also breathtaking but not so frightening that they are condemned to the too experimental pile.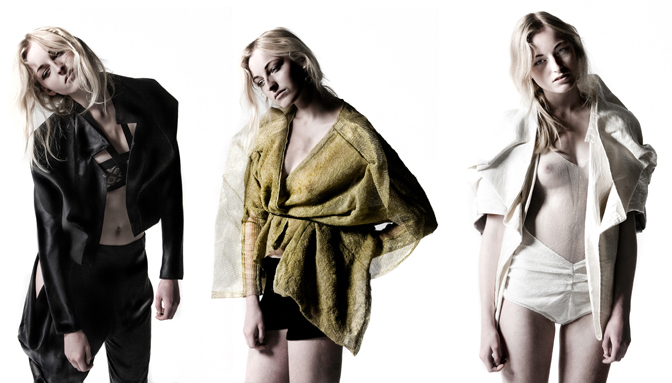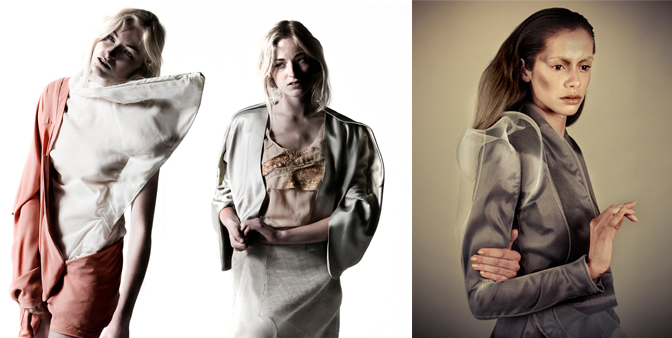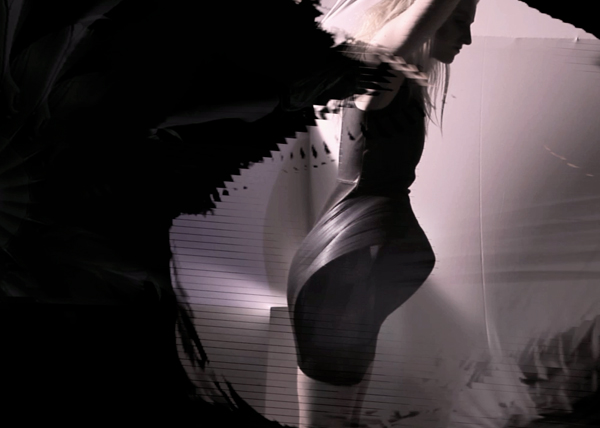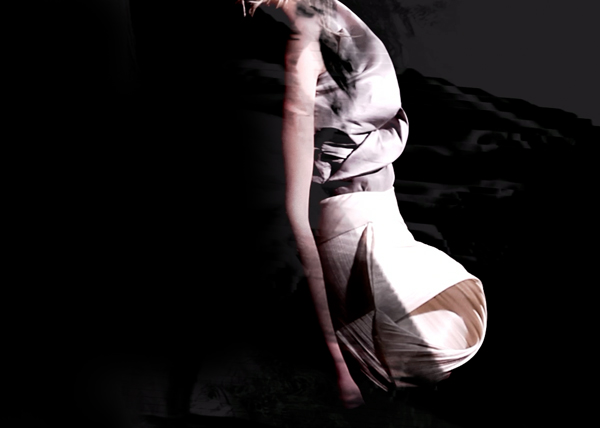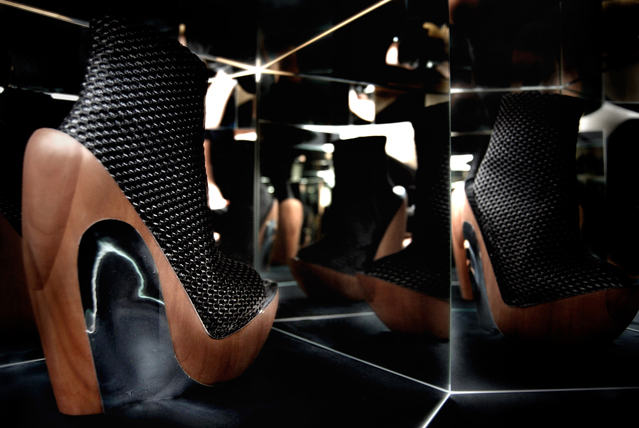 Queen Michelle