Nothing inspires and impresses Queen Michelle and I, quite like things that have been 'made by hand'. Be you artsist, artisan, craftperson or illustrator, we are always stunned by the way that truly talented individuals can translate something from their own imagination into a tangible reality.
One such person is fellow blogger and metalsmith Dorothy Cheng.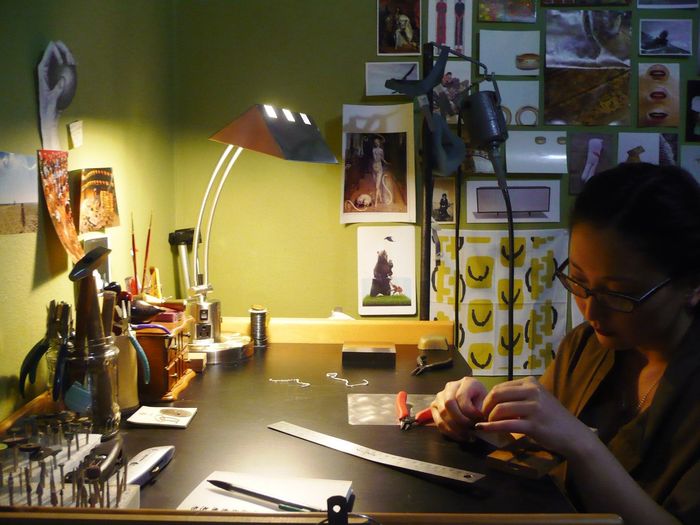 Dorothy was born in China, moving to New Jersey at age 4, Indiana at 10, and then onto Seattle for college. She received her Bachelor of Fine Arts in Metals from the University of Washington in 2008.
This past year, she returned from living in a rural town in Japan and launched her first collection of jewelry based on an ongoing interest in distilling historical jewelry forms into beautiful and affordable pieces. In her work, Dorothy references everything from medieval barbed arrows to Homer's The Odyssey to architectural ornamentation in the Alhambra.
Thorn Earrings with fused silver dust $72.00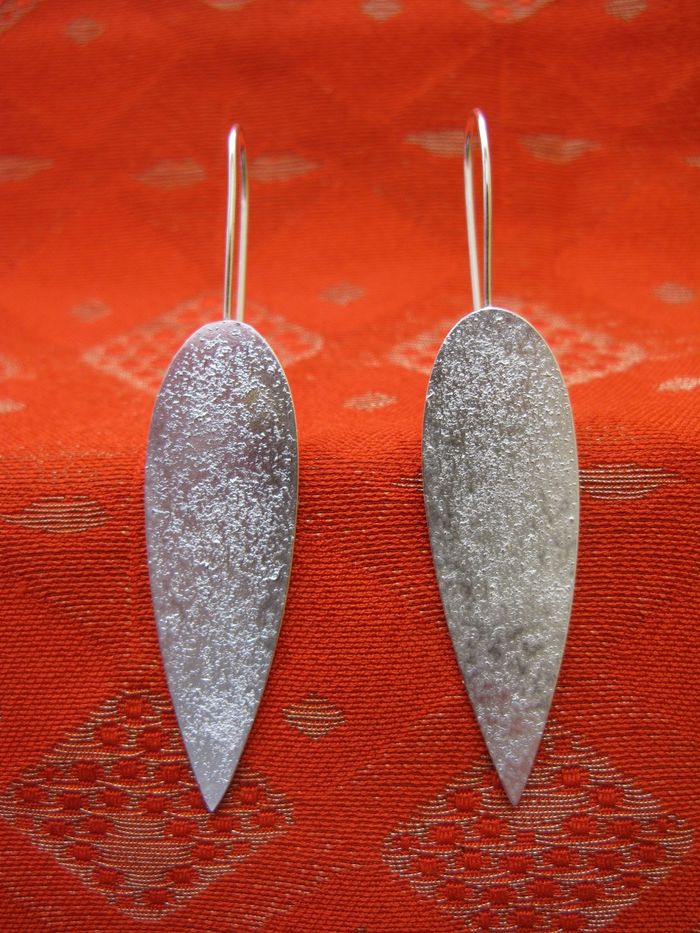 Shield Ring in darkened with gold solder dots $70.00
Thorn and Leaf Necklace in silver $130.00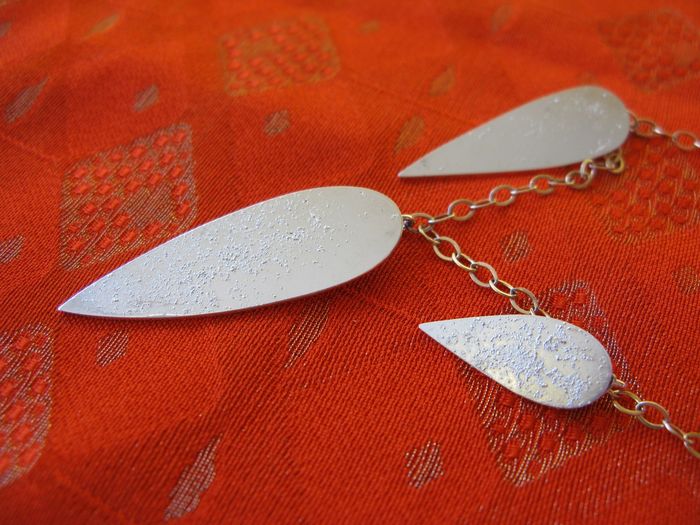 This is jewelry for a modern day Joan of Arc.
Some days we all need a little help to feel heroic. Wearing one of Dorothy's pieces should give you all the help you need to get you through the day...
Her etsy shop is here.
Queen Marie