At the beginning of each year I like to make mental notes of what I want to be wearing and what things I'll leave behind. And the older I get the more I find I settle into consistently wearing things I feel happy and comfortable in.
I have a love/hate relationship with trends. Very often I'll want something but it may be impossible to find in the shops until it finally becomes a trend, which makes them quite useful.
For example, sheer and lace. I have an enduring love of both but both were hard to find until they became trends. I have been lucky to find amazing lace and sheer pieces in charity shops before they became trends, however now that they have hit the shops I have much more choice and I'll be stocking up as I know I'll wear both long past their trend status. This, in my opinion, is the best way to deal with trends - to buy into them if you'll still want to wear them in 6 months or a year. Some people are of course terrified they might look like everyone else or look like they are buying into trends, but if you have an ounce of self confidence then you'll be able to put your own stamp on things no matter how trendy they may be.
So, for me, sheer and lace is what I'll be investing in more of in the near future. But I also want to combine these aspects with long skirts and dresses which have been quite hard to get until fairly recently. Well, like a well timed fashion super-hero, enter Australian label Shakuhachi with their new prefall collection.
This massive collection is filled to the brim with floaty long skirts and dresses in lace trimmed sheer goodness. This is perfect as it'd allow me to have bare legs without baring my legs.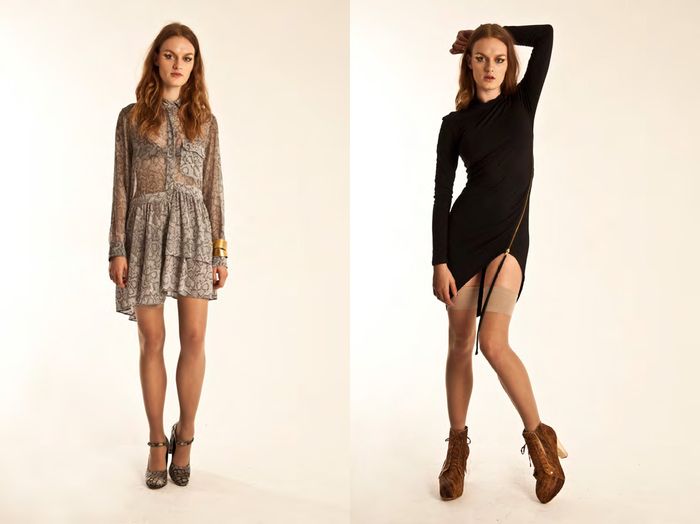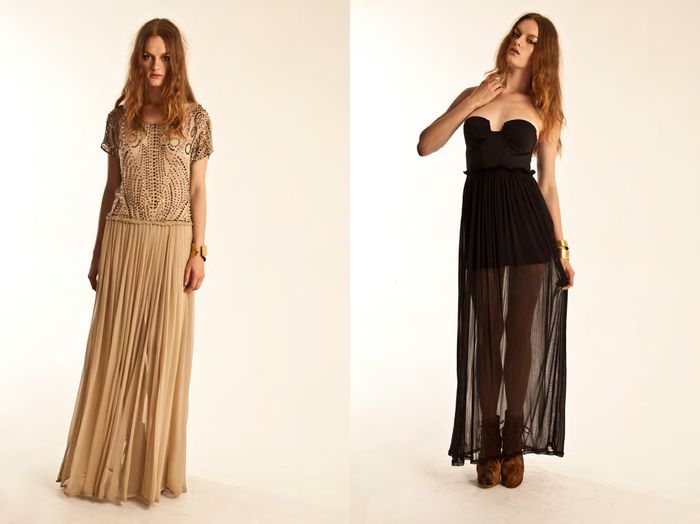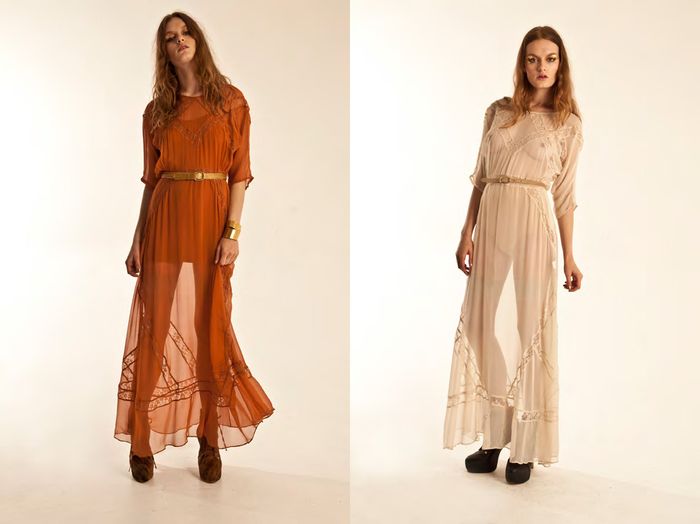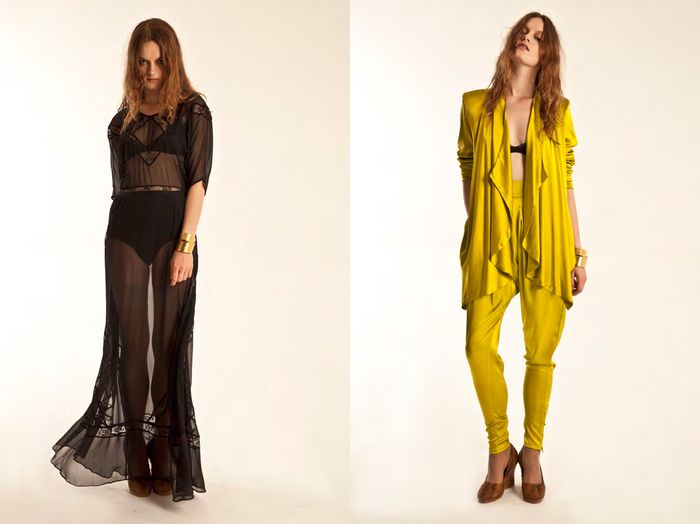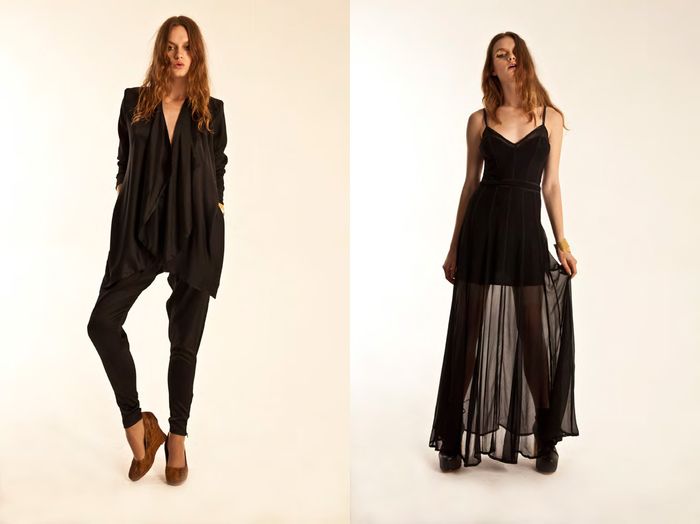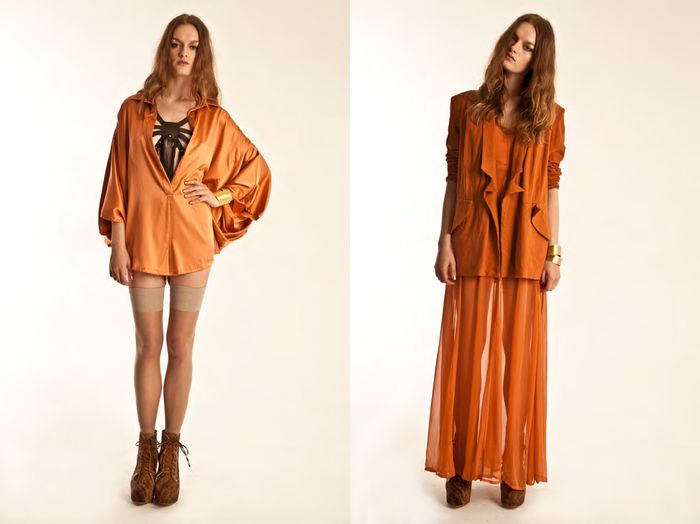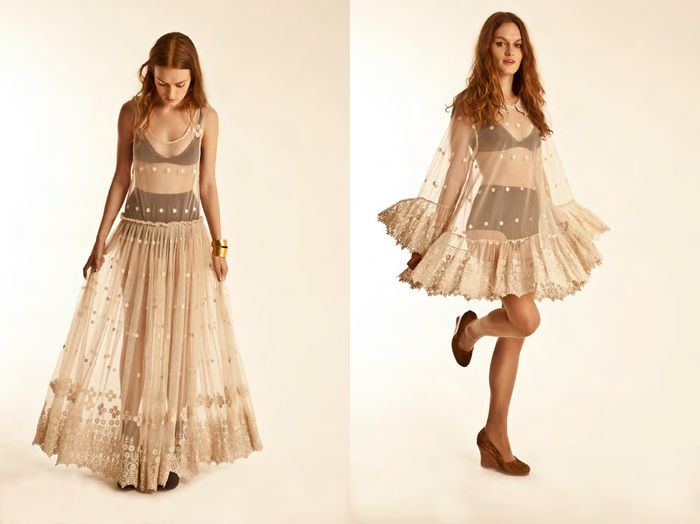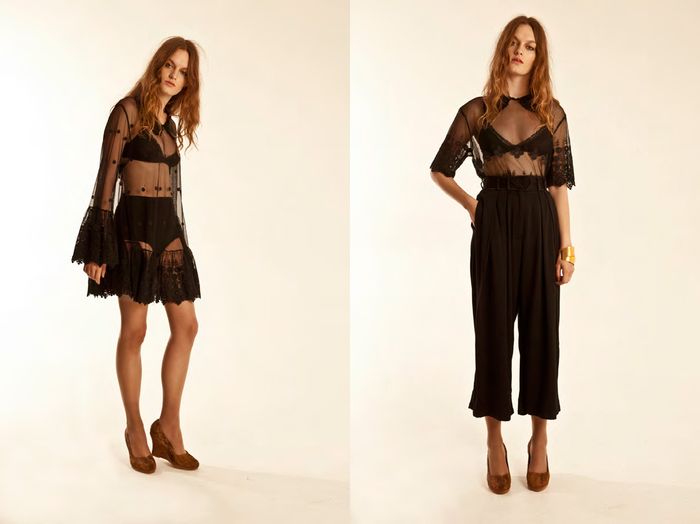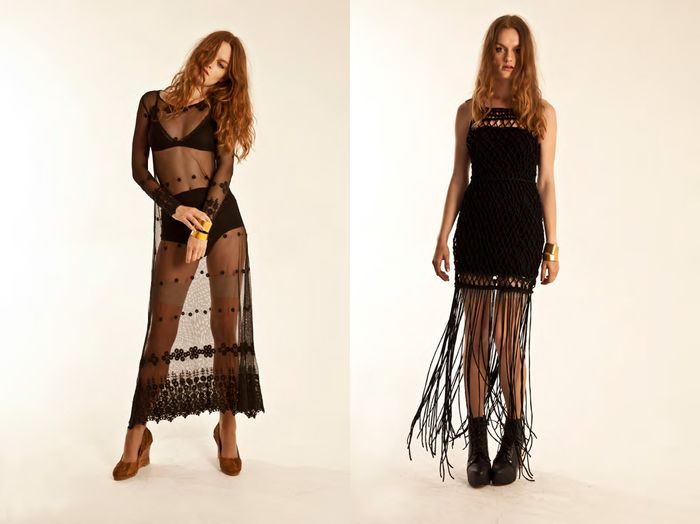 I often find I am left without a choice other than to wear black since many of the fabrics and silhuoettes I like are rarely explored in any other colour, so how refreshing to have the choice of this gorgeous shade of orange. Orange is not a colour I'd ever think to wear but this collection has definitely made me consider it as a softer alternative to red, which I'm wearing, unintentionally, more of. And I don't think lace ever looks bad in cream.
I think wearing such warm colours in such cold weather, as we're having here, would be very uplifting indeed. I most certainly be investing in some sunset orange.
Queen Michelle