I started 2011 quietly, opting to stay home when the clock struck 12. I drank cocktails, ate food and enjoyed good conversation and music. In bed by 1.30am.
I wasn't doing anything really. Not very exciting. Where other people spend new year's eve partying or dancing....I was sat enjoying chat and watching rubbish on telly.
Even though I was just at home I still wanted to get dressed in something purty so wore my Topshop dress as a skirt, spotty stockings held up by SwanClothing buckled garters, Tristan Blair shoes and Obesity + Speed vest. I was rather tipsy by this point and had put my ring on upside down! I blame the big bowl of Cosmos I made...and drank.
The SwanClothing garters are just lovely. The buckle detail is absolutely perfect. I'll be wearing them over jeans and pvc leggings too. I like that they add a little bit of texture to otherwise plain legs. Tara is a very talented young woman.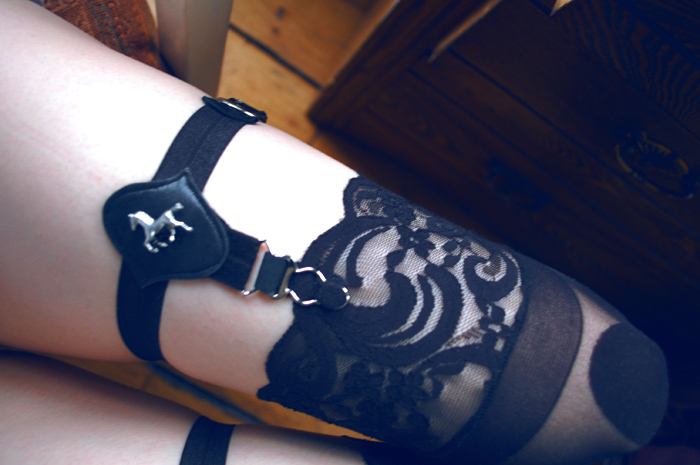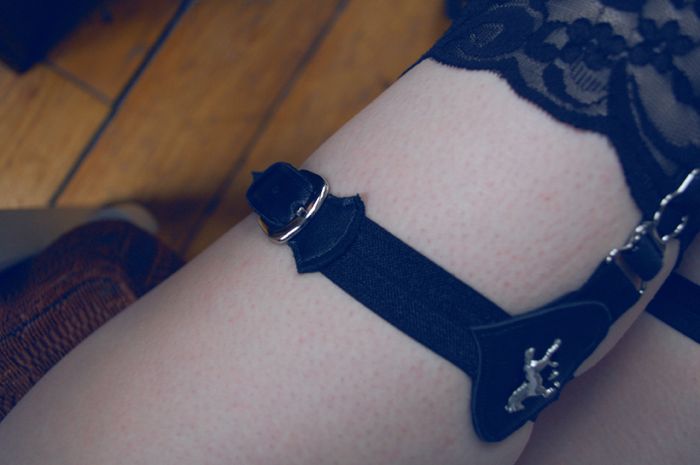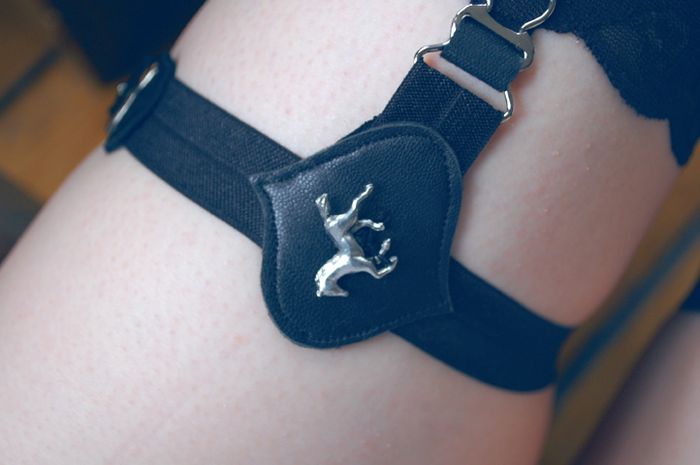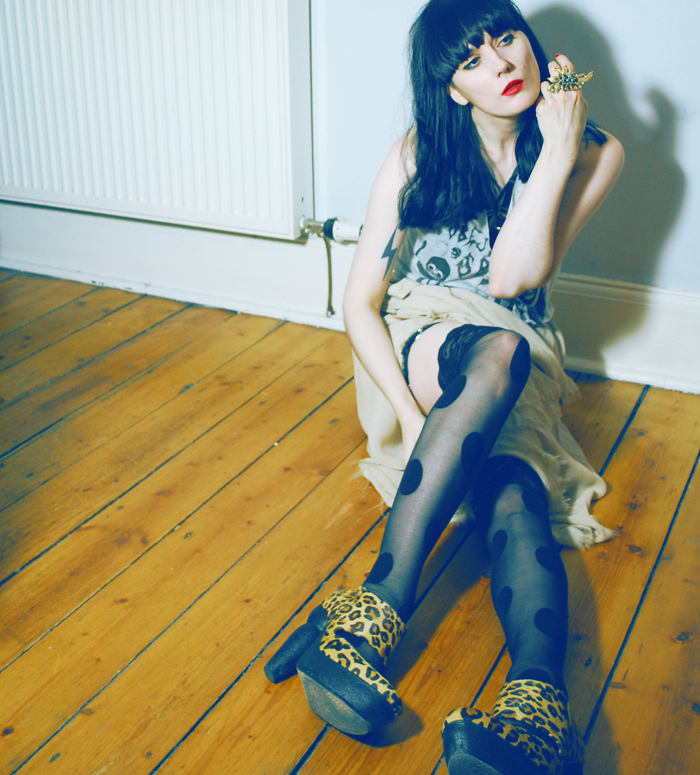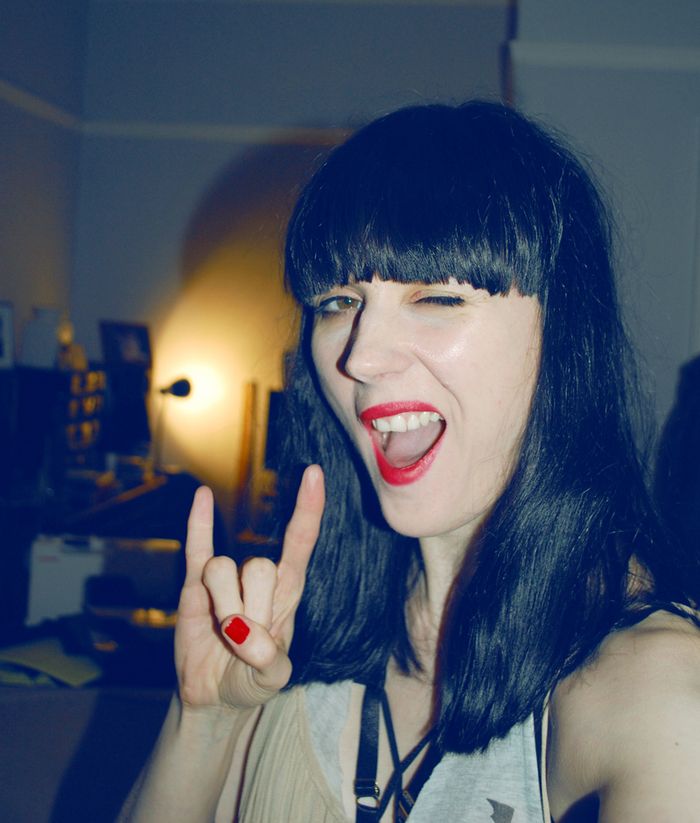 New year is the time to make resolutions. I don't normally partake of the lofty statement making but this time I have promised myself that I shall attempt to get fitter this year. I realise no excercise and a rich diet is going to take it's toll sooner or later, and with 40 looming in only 2 short years, I have therefore decided this year I will get active....she says whilst tucking into a bowl of salt and pepper chicken! But we are only a few days in so baby steps and all that.
Have any of you made any resolutions?
Queen Michelle