Let me start 2011 blogging by wishing you all a wonderful new year. I hope it brings us all happiness and fulfilment.
Queen Marie said something to me on New Years Eve which I shall be holding on to - to make 2011's word be "believe". To believe that anything can happen, no matter how much things may appear to be just a far off day dream. So in 2011 I shall be placing hope, faith and belief that fairytales can happen.
Last year I lived on pretty much zero money which was grim to say the least. Whilst my current job is only for 9 months I do plan to be very well behaved and save some money for when I need to go freelance again. However, I have allowed myself a few purchases - things I've wanted for a while, a few of which have now luckily gone on sale.
One of them was the Acne 'Admire' shoes. I loved these when I first saw them, in all their clunky ugliness, but wouldn't have paid the £470ish they originally cost. On sale however they were much more manageable. I will get so much wear from these as a large percentage of my footwear is plain black wedges, which I feel go best with most of my clothing.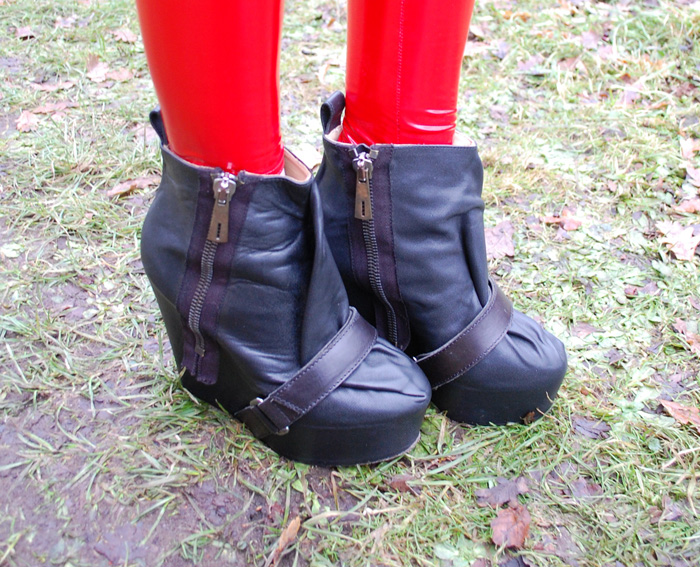 These are among my most comfortable shoes even though they are a towering 5.5 inches. I wore them to do my grocery shopping the other day - my test for shoe comfort. The leather is quite hard at first but softens really quickly.
I wore them with my other sale purchase: a gorgeous silk horse print dress from All Saints. I teamed it with Black Milk red PVC leggings and Primark horse shoe print blouse.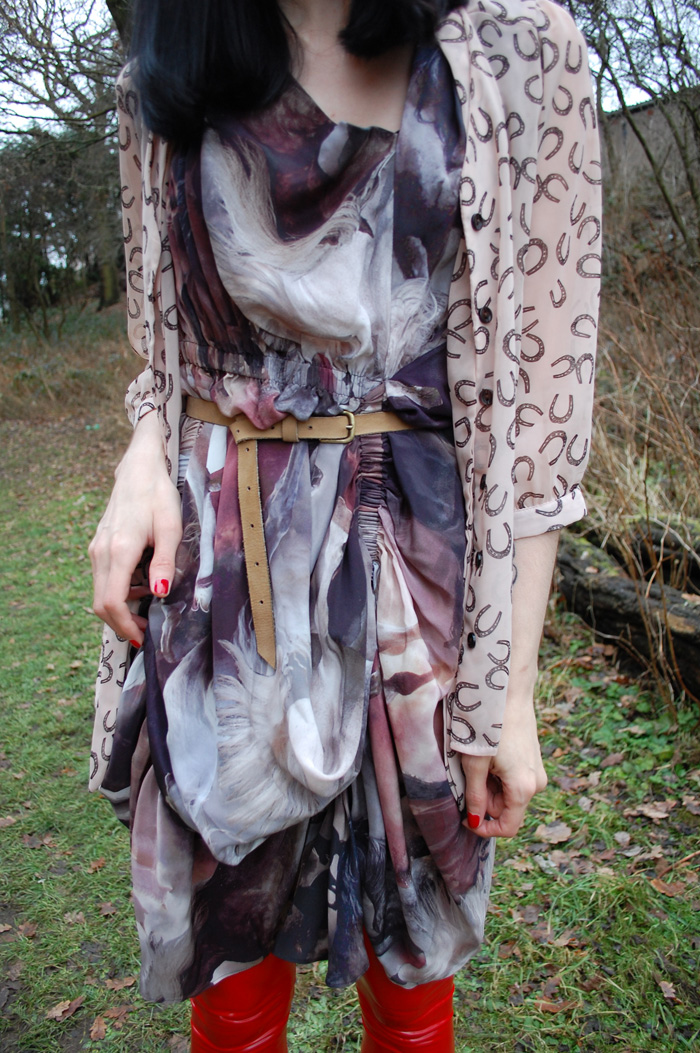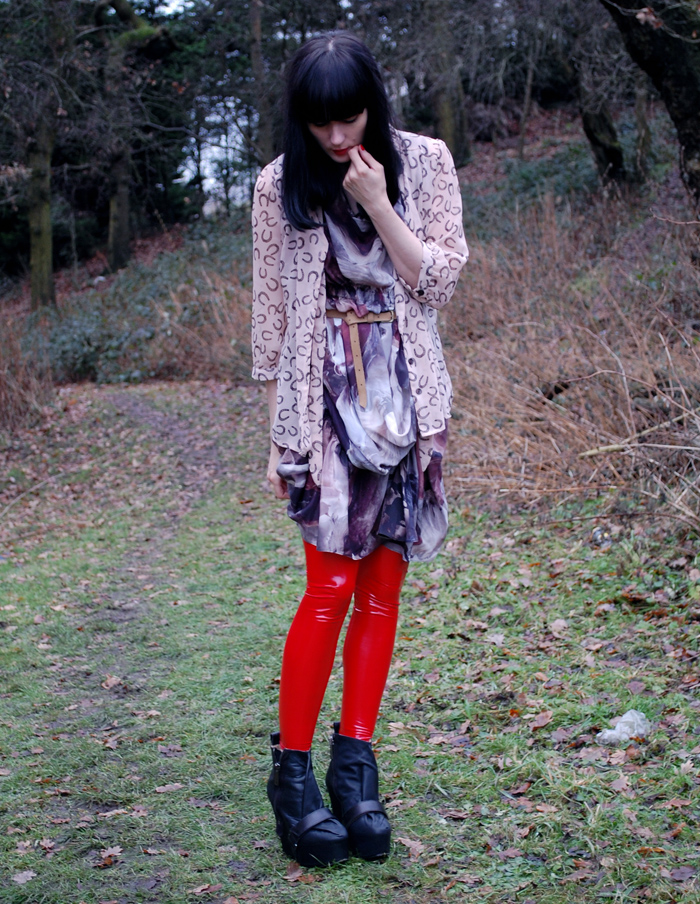 I used to shop a great deal in All Saints but they really raised their prices in recent years so now I only shop there during their sales. This dress was a good purchase though and one I'll wear over and over.
Queen Michelle