James Hock is a designer who has no fear of red and black mixed together. His collection, The Unloved, which perhaps partially refers to this much maligned coloured combo, presents us this palette with unabashed fervour and throws in not only the red and black, but a challenge to boot with sheer fabrics; wide, billowing silhouettes; very tricky assymetry,
I am also feeling there is a bit of Pierrot and Harlequin in there too.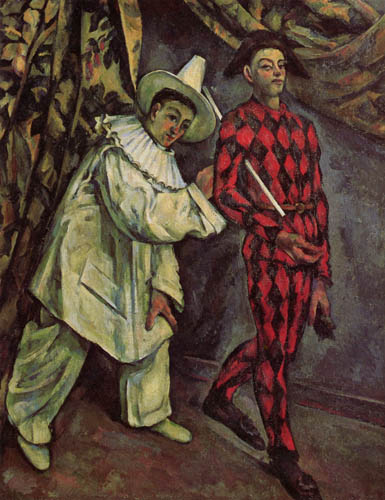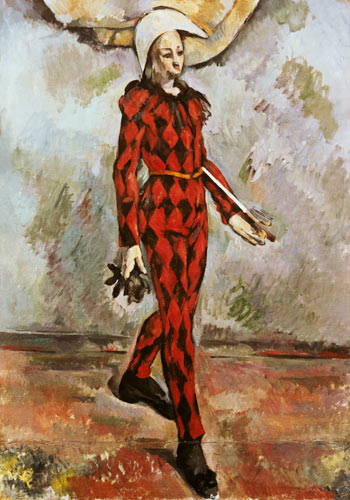 Paul Cézanne - Pierrot und Harlekin and Harlequin
Even taken far out of this context some of these clothes are difficult....yet I am so drawn to them. Is that why they are The Unloved? Because most would shudder at the thought of them on many levels?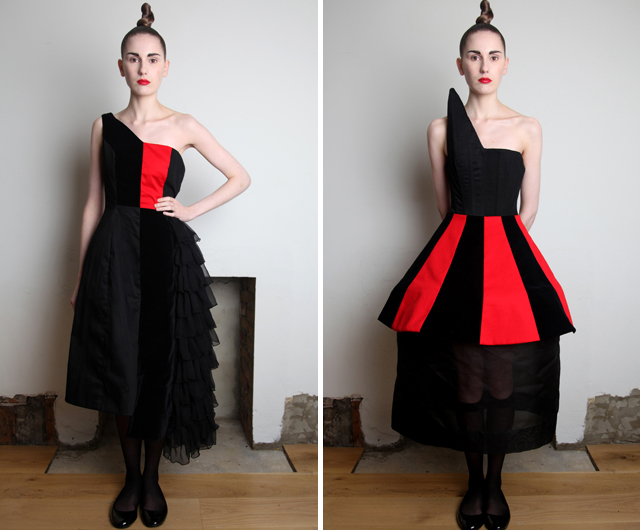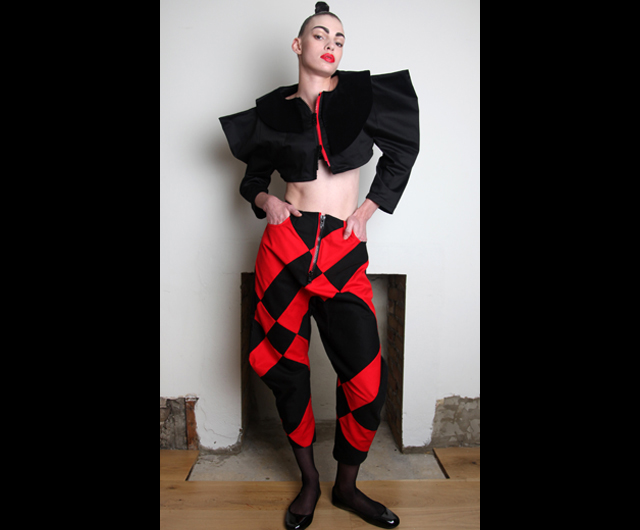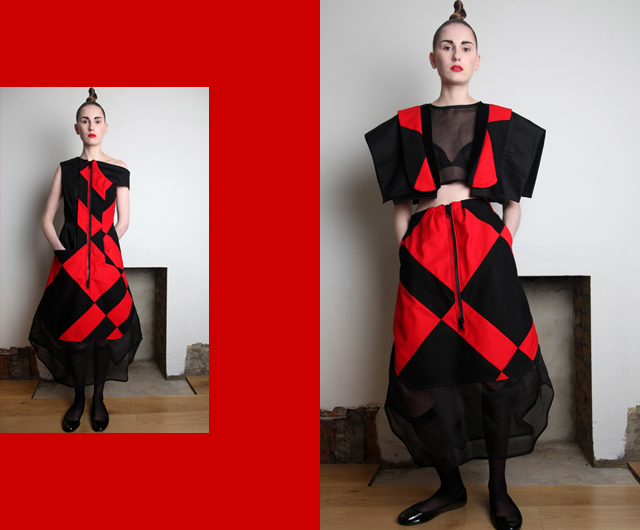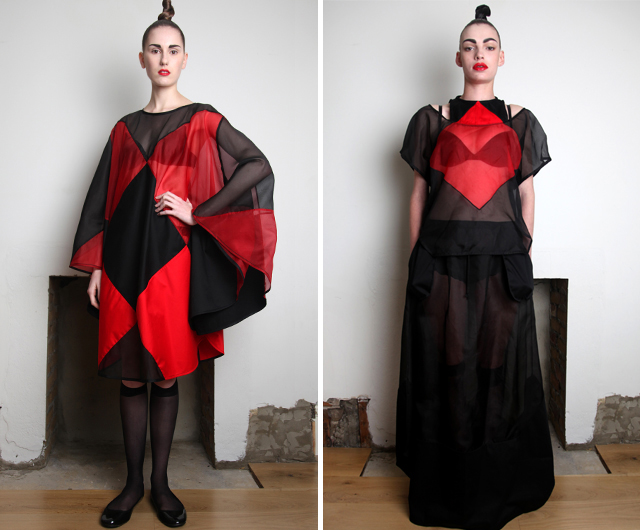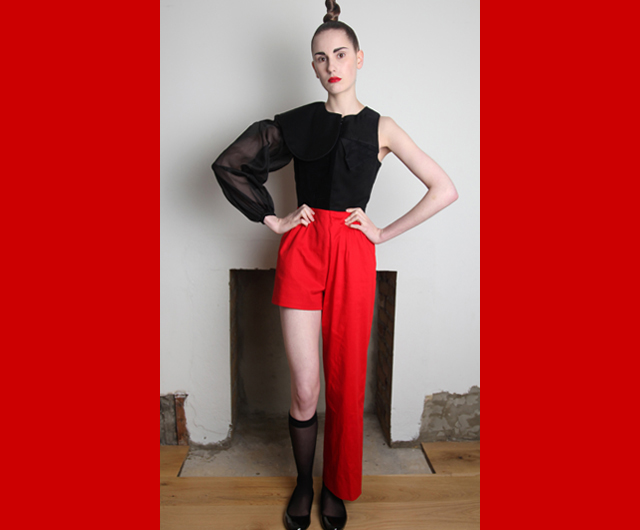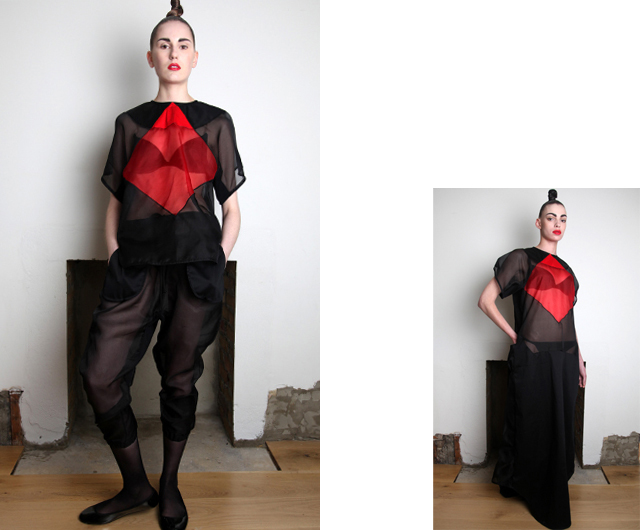 Of course, look closer and there is plenty of wearability happening there - if you are fine with red and black.
The sheer items are perfect for layering over, or under, tones of camel and navy. Infact much of the red and black could be perfectly tempered when mixed with a neutral.
I for one would be most happy with a big red diamond across my chest.
Queen Michelle