I wrote this post on Saturday, when I was happy and well, however today I have an absolutely raging cold but will do my absolute best to pop up another later on. It just might be utter nonsense.
I confess - I think I may have, just a little bit, pestered James into making these red PVC leggings. I mentioned in an email many months ago how much I was in desperate need, yes, desperate need, for red PVC leggings. Then when he used red PVC in a pair of his spartans I may or may nor have offered to bribe him into making me leggings entirely of red PVC.
A month or so later and yours truly is the testing dummy for some incredible....red PVC leggings.
These are the best things to happen to my legs since I was 17 when I had a perfect suntan that year and my legs looked awesome. But this is better. And shinier. I'd like some zips on the inside ankles but a girl can't have everything.
I'm all about denim shirts lately, so I wore the leggings to work with a denim shirt and added my Fannie Schiavoni chainmail top.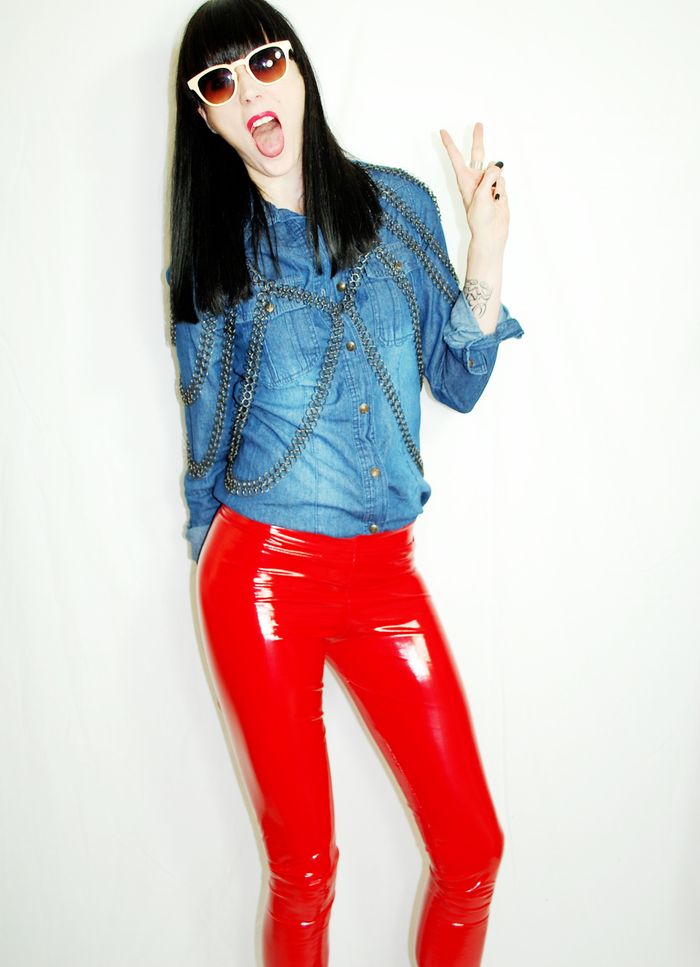 The red and blue combo is bright and gaudy and wonderfully tacky.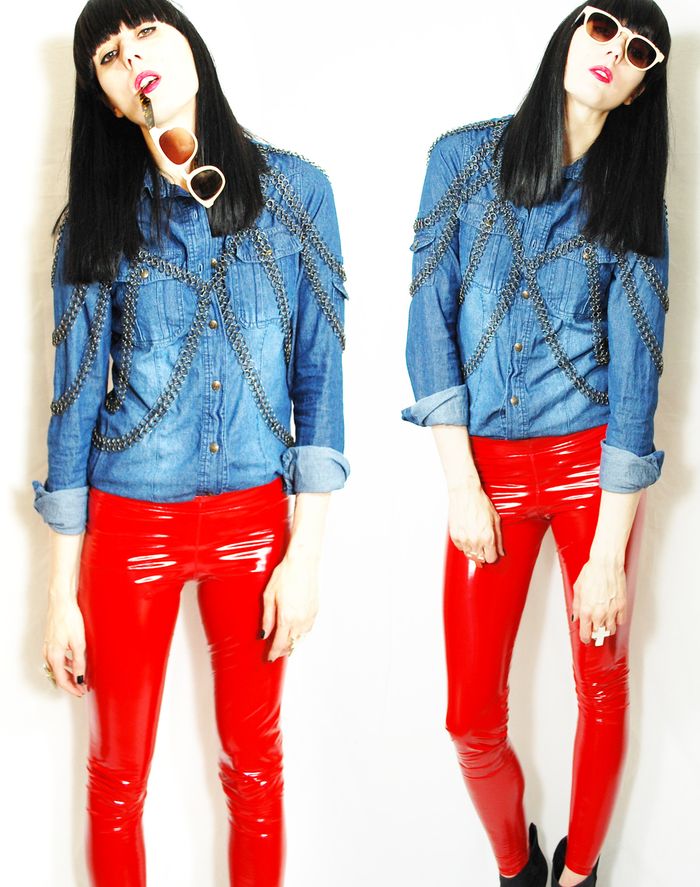 If you see me you'll want to rub my legs. And I might let you.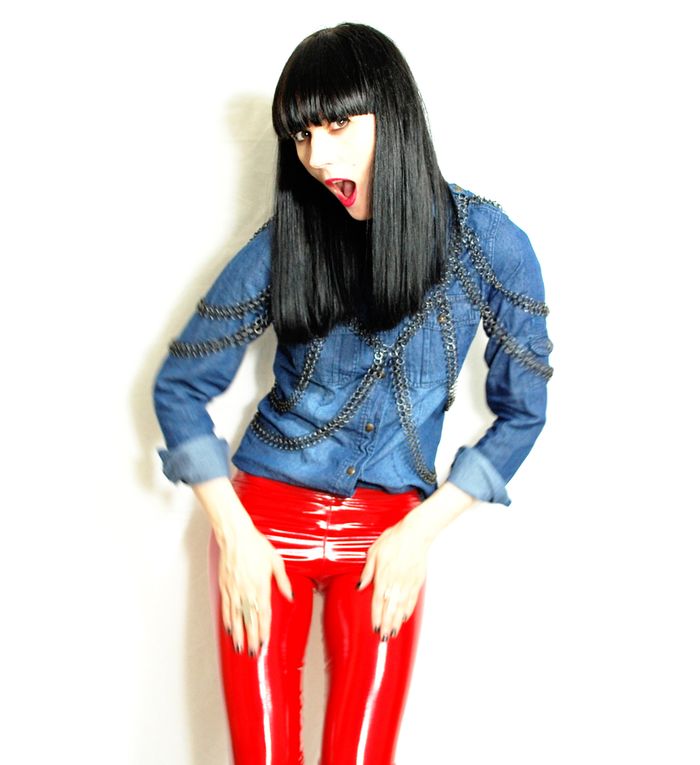 I then wore them with a plain green t-shirt, Lucette shoulder piece, DIY feather earring and clashing purple La Rare shoes.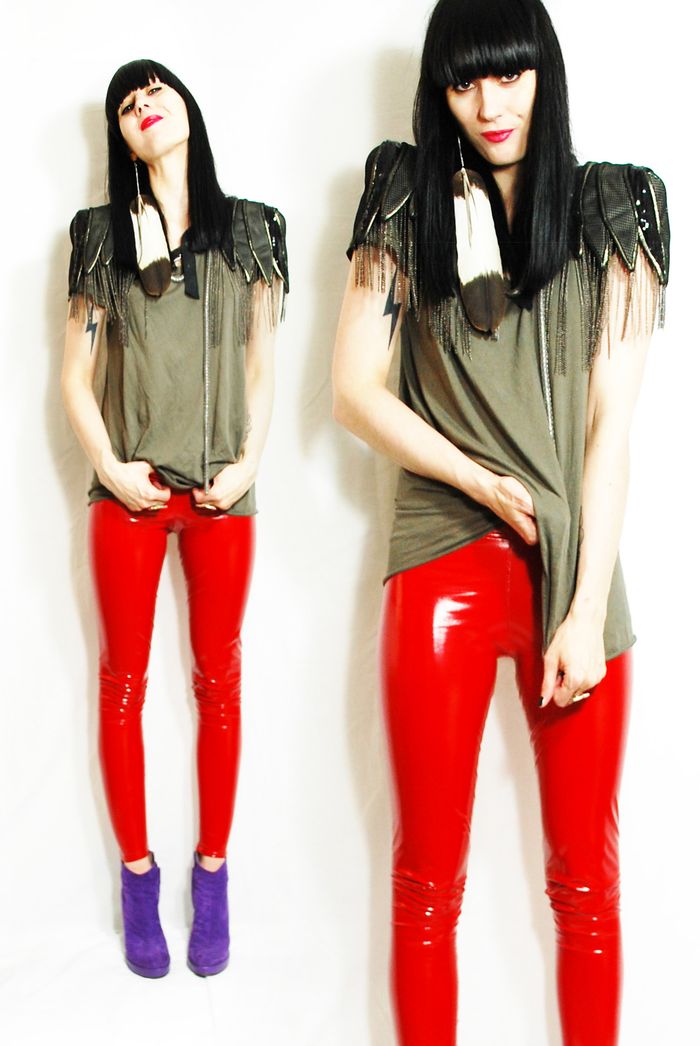 I can quite assure you, if you aren't already, you will soon be very tired of the sight of these leggings because I will be wearing them with almost everything I own.
And the 'redrum' scene from the Shining...well, because it's scary shit and we love us some scary shit of a Monday.
Queen Michelle