So with a second visit to TK Maxx I opted to buy the Manoush coat because it reminded me of carpet bags...and it was the only thing in the Gold Label section I could afford.
But I do genuinely love it. More excitingly it can be layered over my trusty All Saints leather jacket and I am as snug as a bug in a rug (or a carpet!), especially important now the snow has started to fall.
When Ms Bubble spotted the Manoush coat in my TK Maxx post, she suggested taking off the rosette and when I actually tried on the coat I could see it was a pretty random addition, so off it came.
I wore it on Friday to work with my animal print jeans and horseshoe blouse for prints galore.
But it also works beautifully, in a print overall style, with my baroque style trousers too.
On a side note, I popped into TK Maxx on Saturday whilst killing some time before my bikini wax and there were some more labels around.
It was crazy in the shop and luckily people were going over and looking at the Gold Label section then seeing the prices and heading straight for the £19.99 jumpers. So most of the best pieces were still available. The purple Versace dress cost £999 cut down from OVER £7000!!! Holy crap! I wonder if it will go on sale??
I checked out the shoes again and I did spot, not among the loaded shelves but on the glass cases, several pairs of quite old season Marni shoes. I spent a good 20 minutes in a pair which I had actually bought when they were new in Browns but ended up sending back and buying Chloes instead. Sadly, they were half a size too large and the leather on the heel was badly scratched. They were a mere £79.99. Had they fitted they would have come home with me!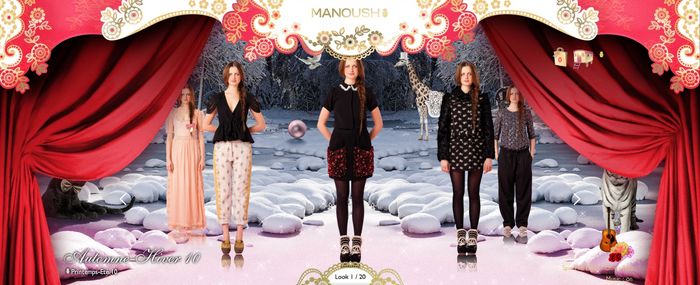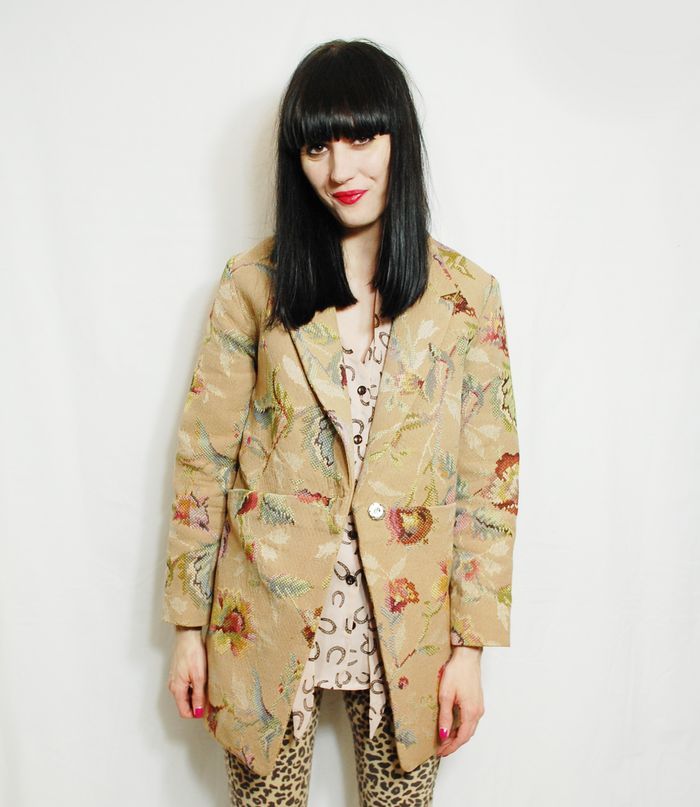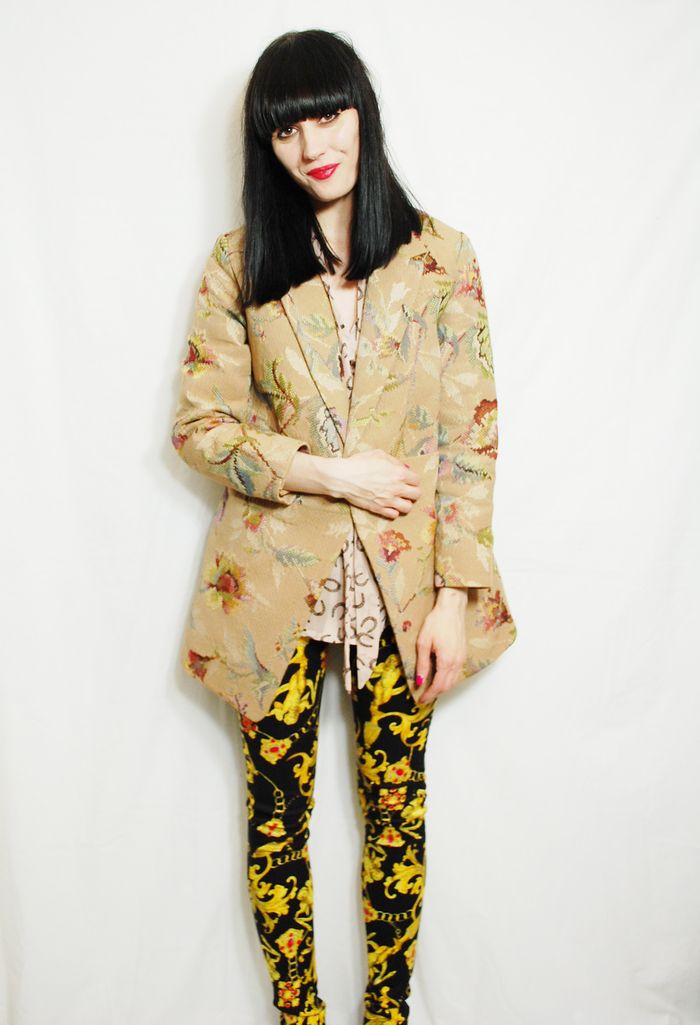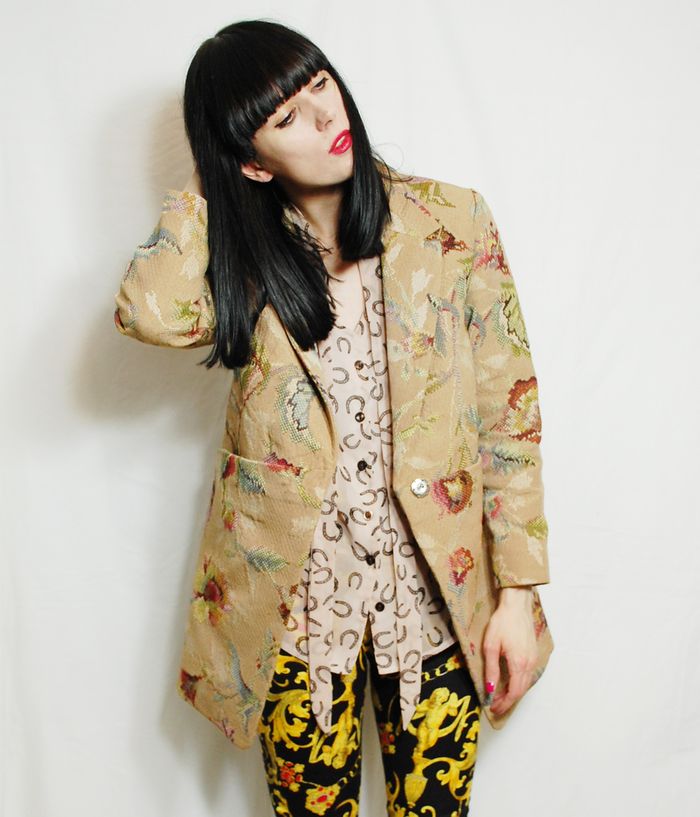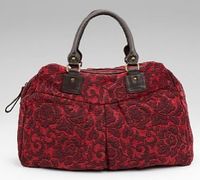 I've seen a fabulous carpet style bowling bag in M&S I'm tempted to purchase to go with the coat. It's a marvelous deep red colour and would look decadent and beautifully old fashioned when teamed with a similar fabric.
I think when winter falls I tend to get in touch with my inner pensioner in a big way, because I've been in M&S looking for a.....cardigan!
Good grief, age doesn't come by itself as grannies the country over used to say...
Queen Michelle