I'm going to my actual work today! Yippee! Me being the deeply responsible person I am wrote this post last night and timed it to go today. Because I'm a good girl like that :)
This may the only post today I do depending on how giddy with excitement I am by the end of the day, otherwise I'll try get another up in the evening. I'll just need to re-adjust my timings until I get into the swing of having a full time job. That said, I'm actually just freelancing with my new employers for this week before I start full time on the 22nd of November, so I'm just being a bit dramatic when you think about it!
Ok kiddos, here's my new shorter hair! As I said, many of you won't really notice as it's still long by many people's standards, but for me, to go from waist length to chest length, it's pretty dramatic. I'm going to live with it for a few weeks and see if I want to go shorter, but I feel I want to now I've taken the first step.
It feels sexier, edgier and less girly this length, for some reason.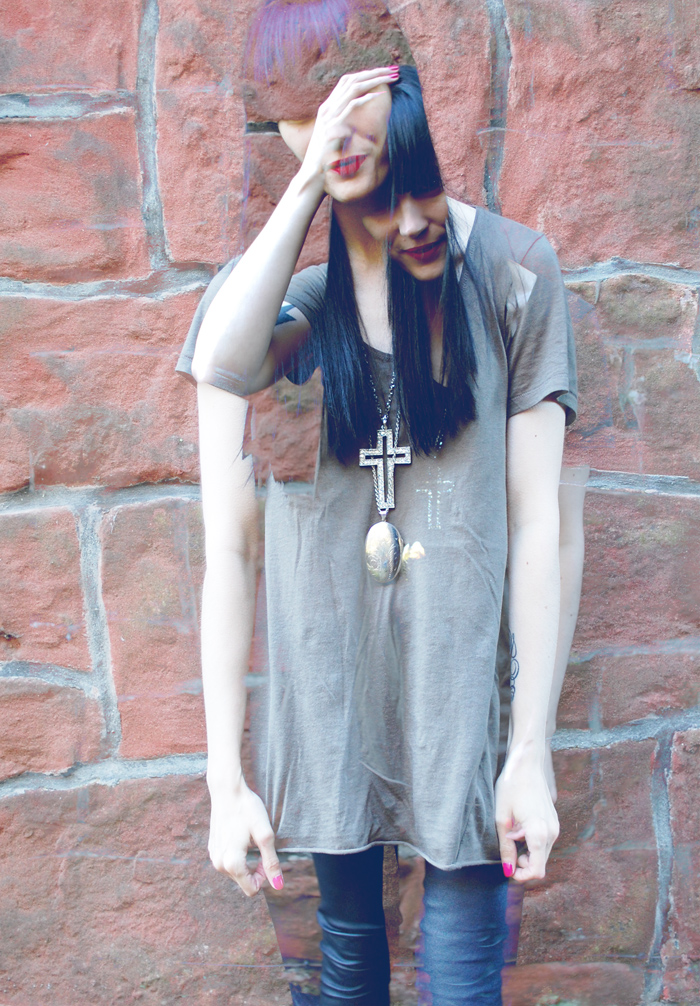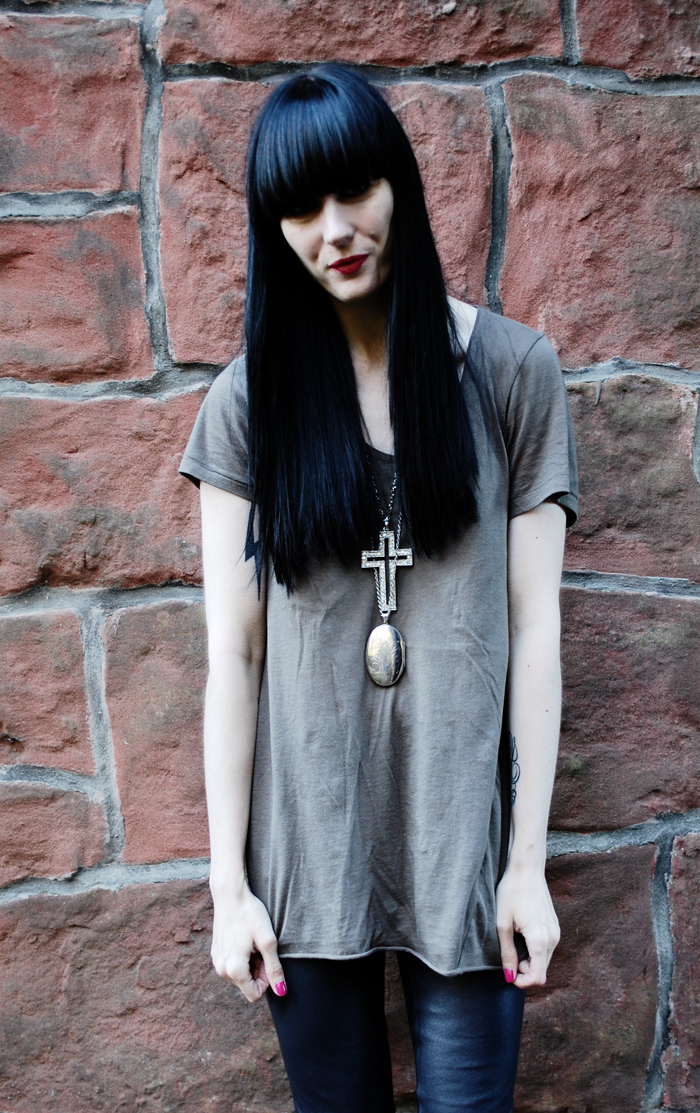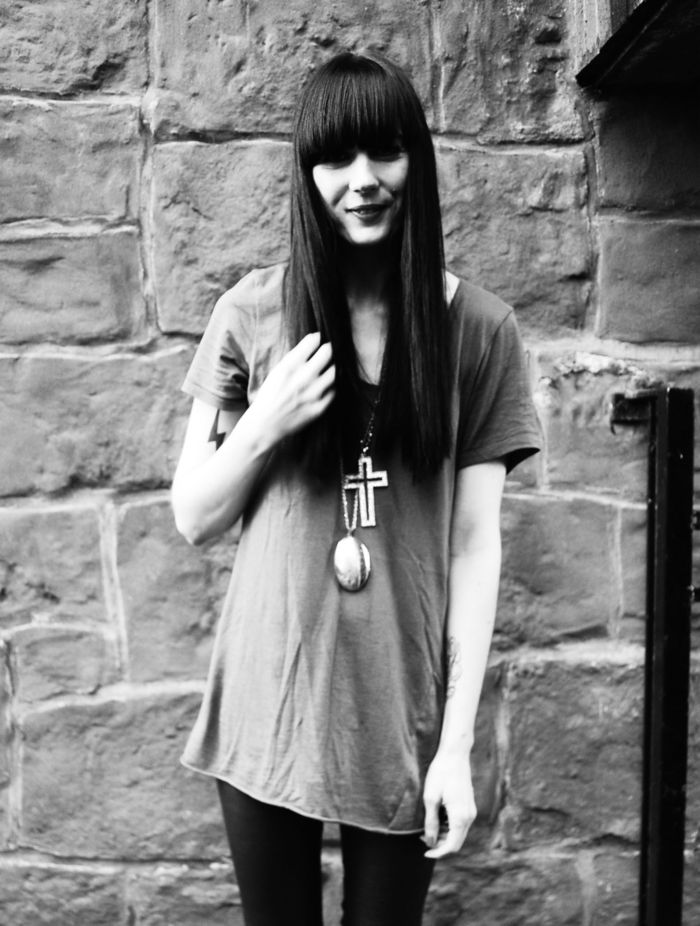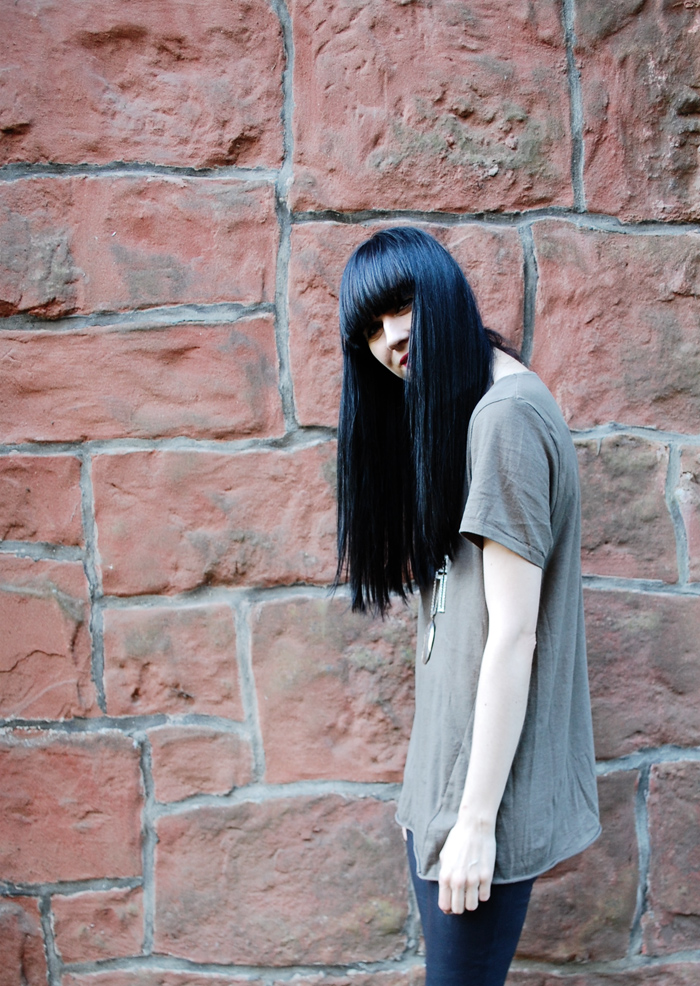 We're pretty cheap in our Kingdom so haircuts are kind of DIY affairs - we don't believe in paying good money for haircuts - so I cut Queen Marie's and Prince B's hair and I cut my own fringe and Prince B cuts my hair, and what an outstanding jobs he's done of it too.
With shorter hair I feel I can wear heavier eyemakup too. This didn't photograph as black as it actually is, but it's pretty dark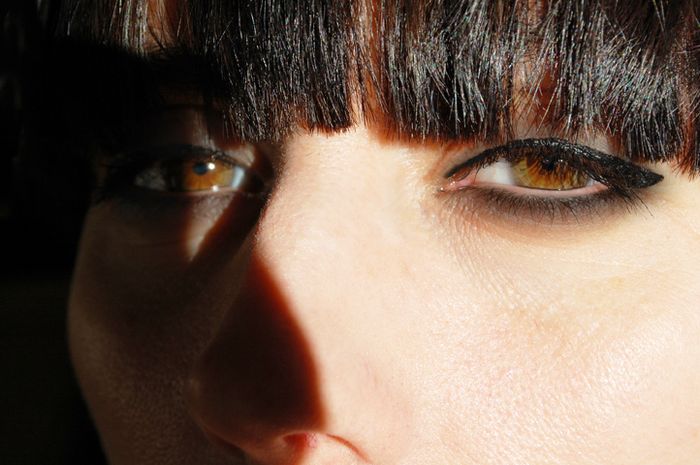 And on the downside - hair swooshes just look piss poor now!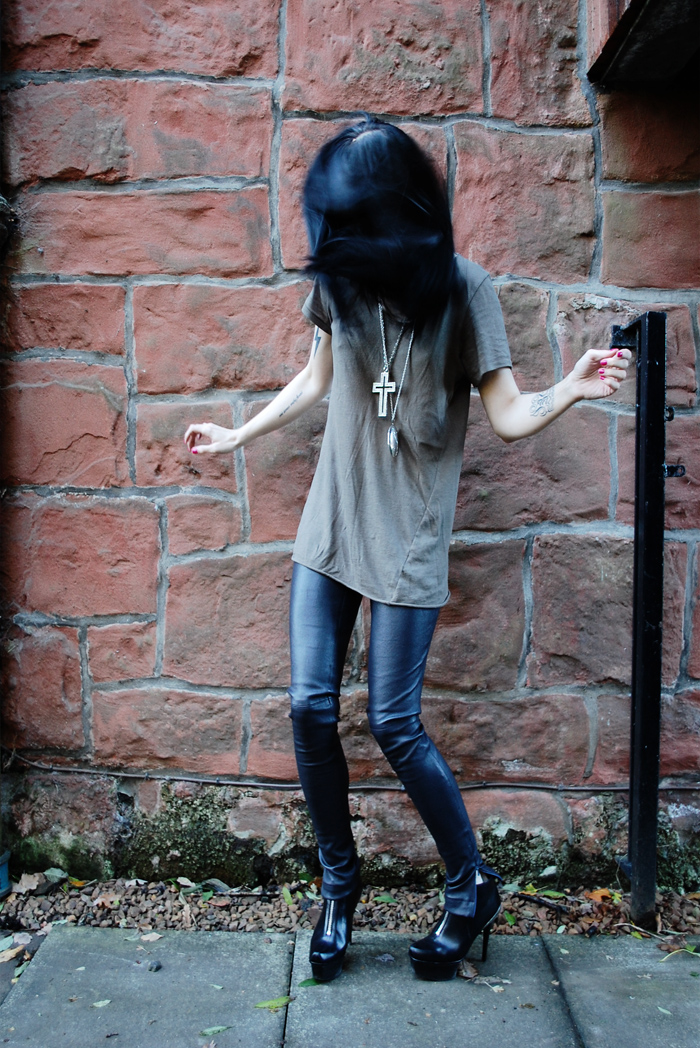 Queen Michelle