WARNING: VERY IMAGE HEAVY POST
You may recall I featured an amazing label from Australia called Lucette back in February.
The AW10 Joan of Arc inspired collection embodied absolutely everything I love from leather trousers and shoulder pieces to panels and cutouts. It was a collection which was strong visually yet also incredibly wearable, something Australian labels seem to excel at, no doubt, in part, as a result of their climate.
They then came back with an equally stunning SS10 collection entitled Cyber Warrior. The collection contains beautifully structured dresses and jackets, mesh panels, straps, monochrome prints, jewels and metal plating - these are indeed clothes for a modern warrior. Such references are never lost on me.
The beauty of this collection is the mix of silhouettes presented from the provocative figure hugging dresses to slouchy jersey and loose trousers. It modern and youthful yet not particularly trend-led meaning anything from Lucette will stand the test of time.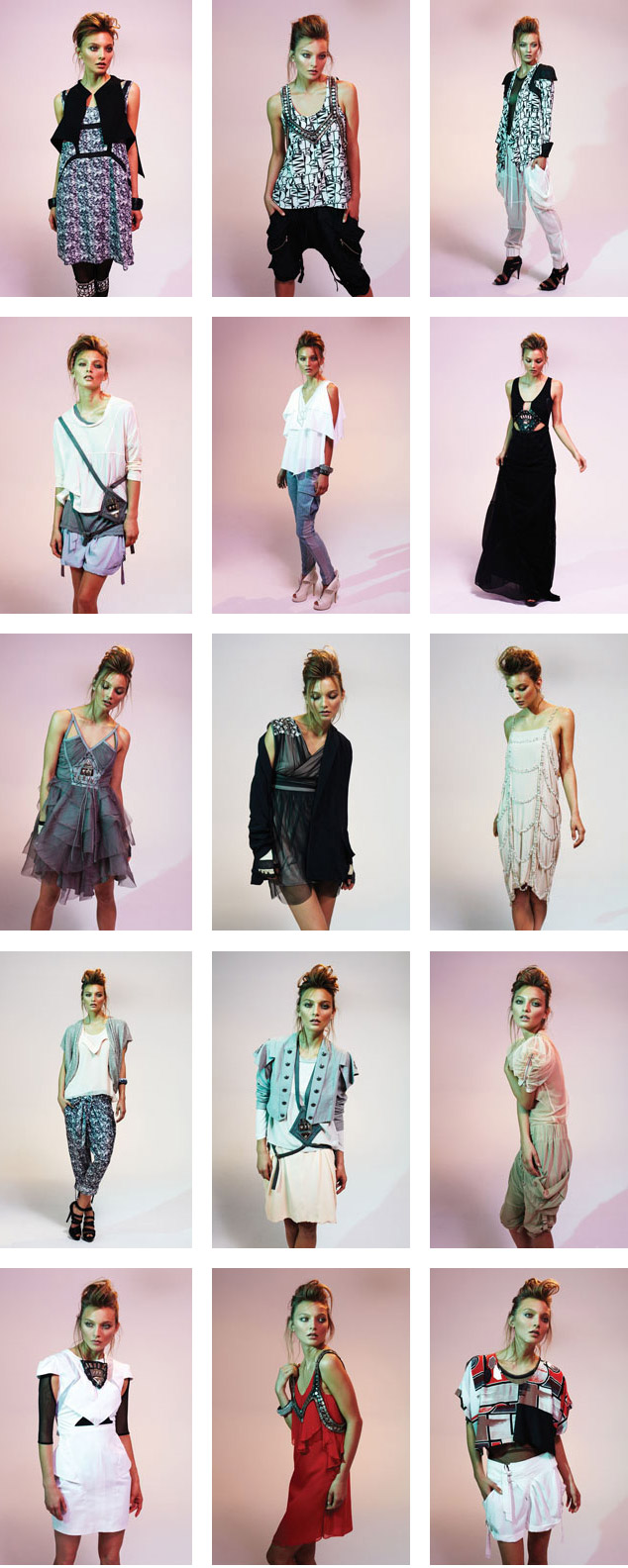 I was absolutely beyond thrilled to receive a box from Lucette a few weeks ago containing a great deal of pieces from both their spring and autumn 2010 collections. When I opened the box I was left completely overwhelmed both by the clothes themselves and the incredible generosity of the Lucette team to bestow upon me almost an entire new wardrobe.
I can't pick a favourite piece as everything is so perfect and is exactly what I want to wear.
The dresses
This is a gorgeous grey silk dress with panels and a soft bubble hem. Worn over a blouse and belted it's perfect for everyday. (ouch - flash photography!).
Primark blouse, gifted belt, Tabio tights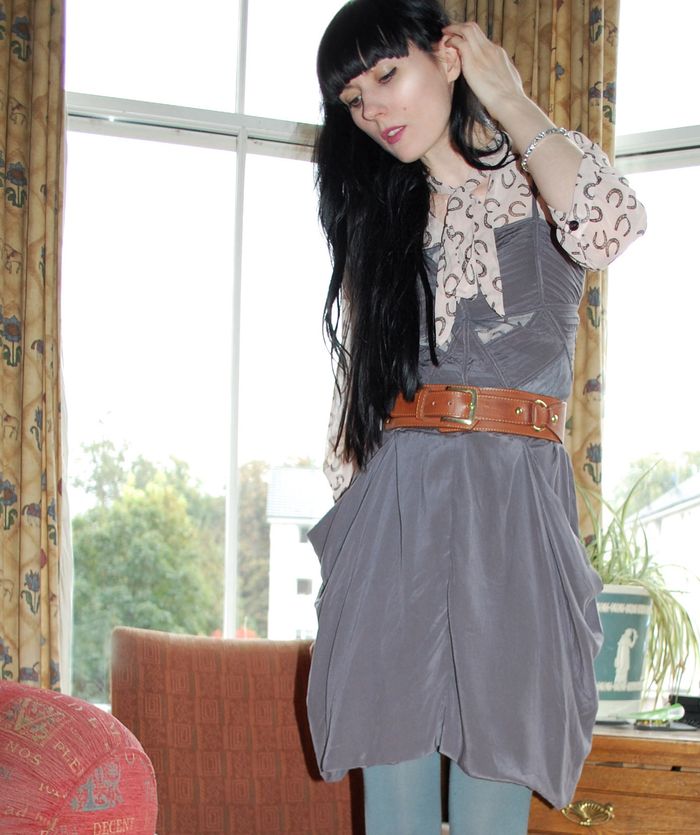 This dress I call the Vamp Dress. It's mesh panels, peplum detail and nipped in waist all make for a perfectly sexy frock. I struggle with sexy in a very traditional sense, but this dress is a modern update of the classic black dress.
Tristan Blair shoes, Tabio tights, Gucci belt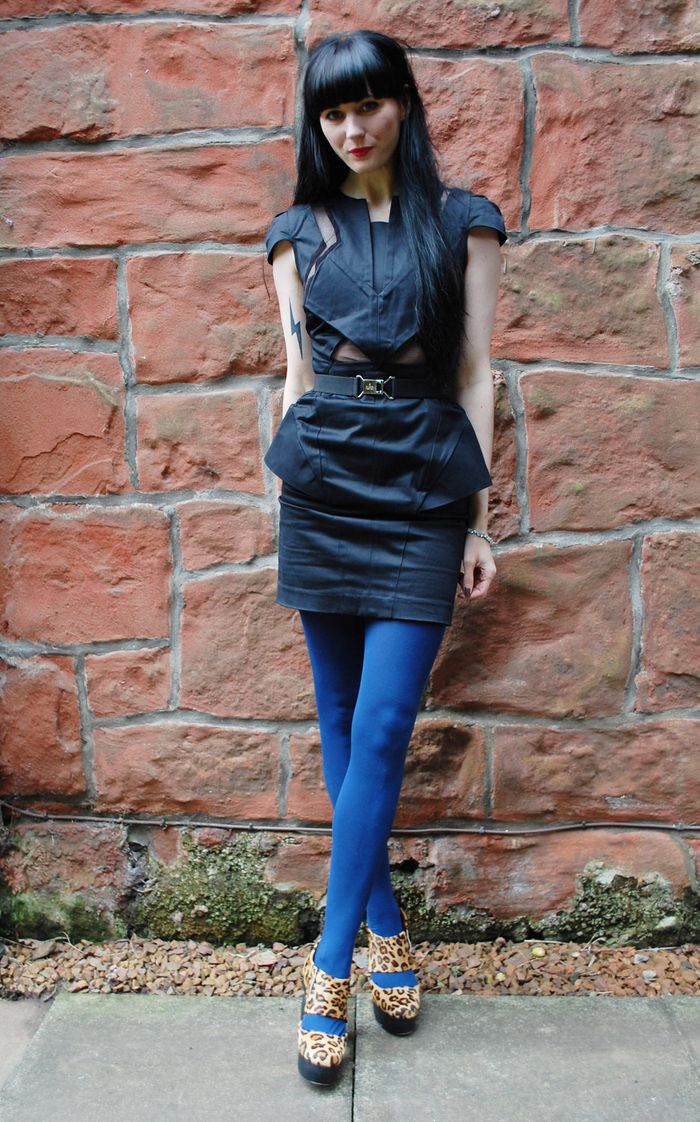 This is my goth ballerina dress. I feel like a dark fairy princess in layers of tulle like petals, with metal and leather details on the front a most welcome addition.
Le Tour de Force headpiece, Gucci belt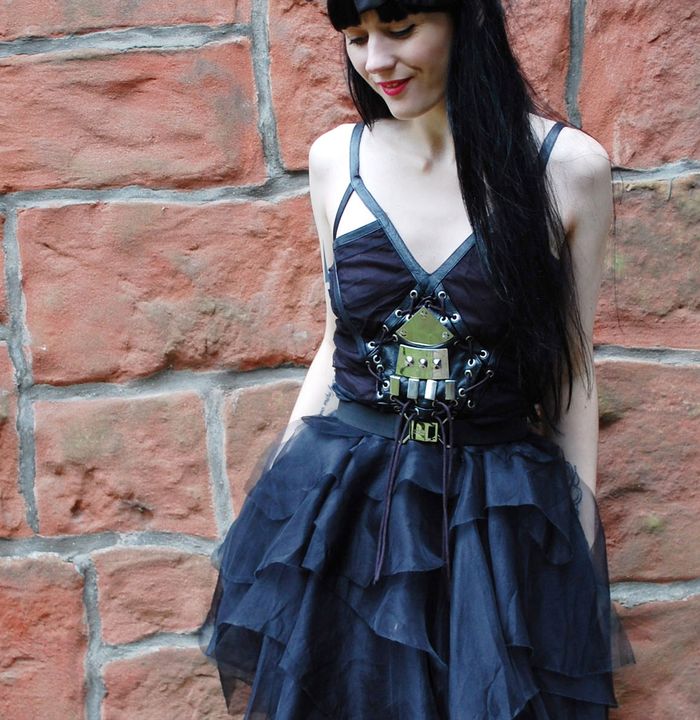 The bottoms
I could not have imagined more perfect things to adorn my legs with than utterly stunning jewelled mesh leggings, silk harem trousers and leather biker style trousers.
1// Ilye Aiye beanie, Primark blouse, gifted gilet, Givenchy shoes
2// Gifted vintage Metallica t-shirt, River Island Jacket, ASOS shoes
3// Vintage hat, Primark blouse, Topshop shoes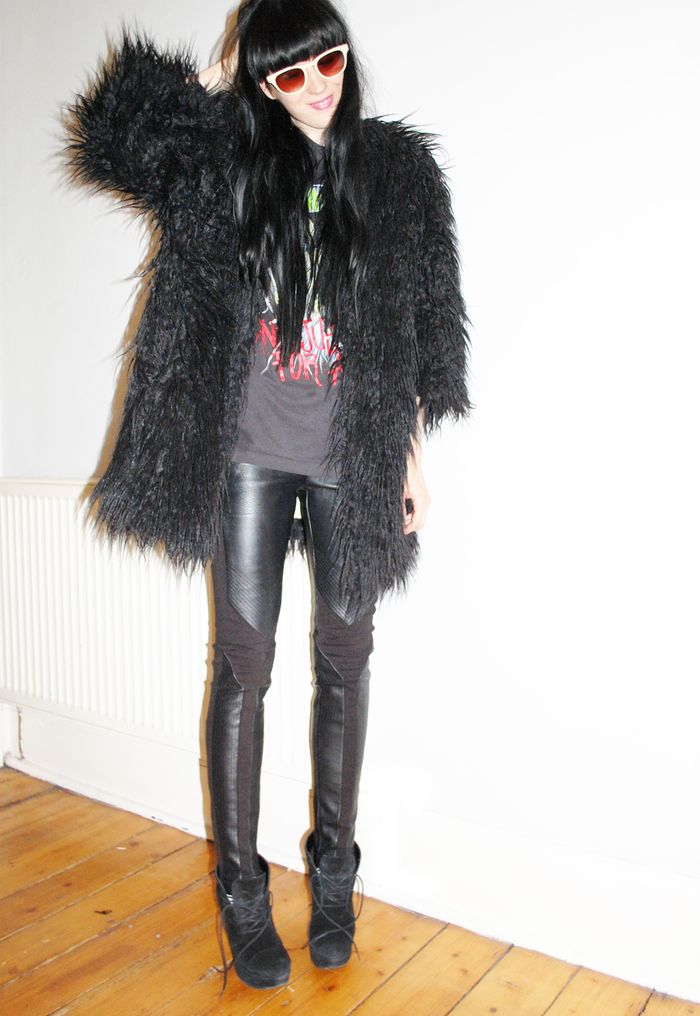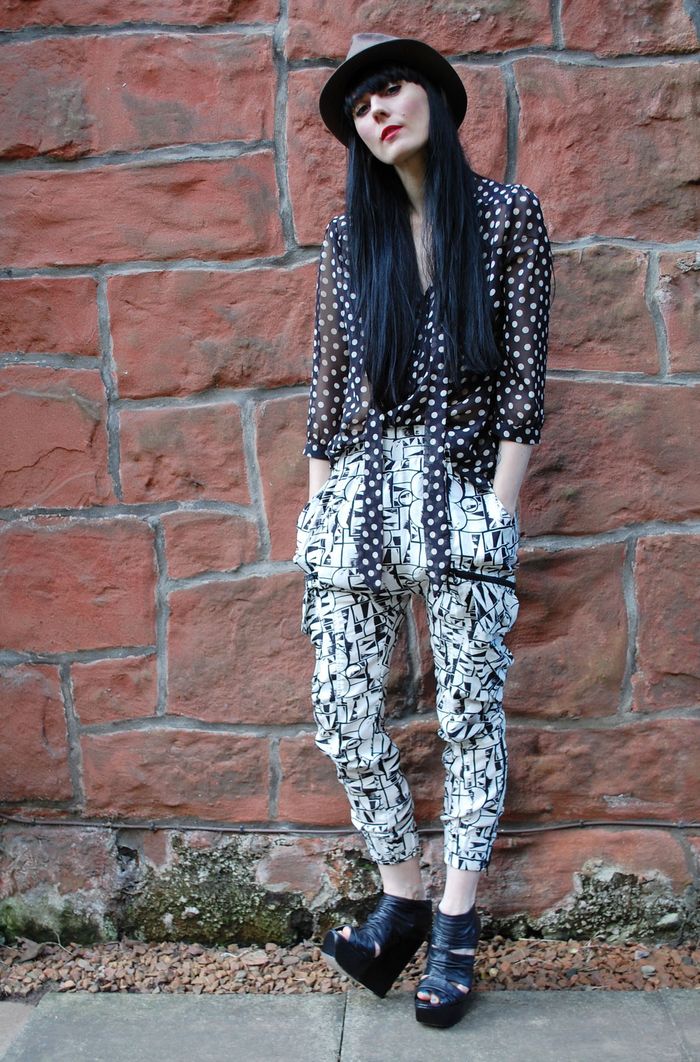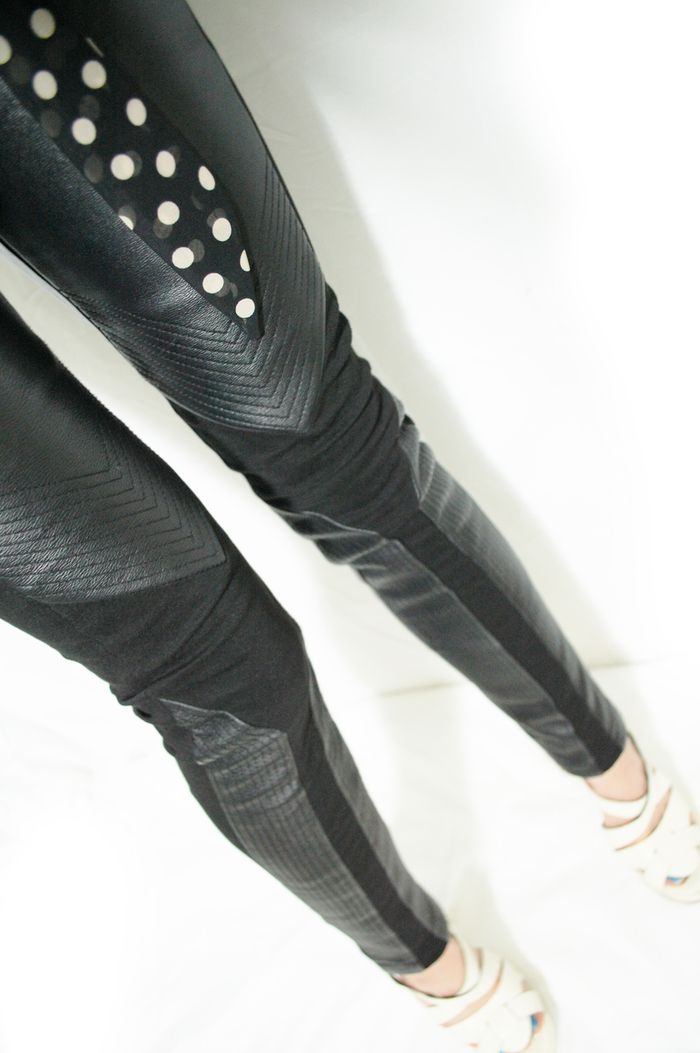 In this photo I am also wearing the awesome shoulder piece. This is just too beautiful. It's so versatile - it can be thrown over a simple grey t-shirt as effectively as something more ornate. I love it combined with the jewelled leggings. Perfect!
No Label sheer dress, Whyred boots, Amber Sakai grey top, silver leggings, Gucci belt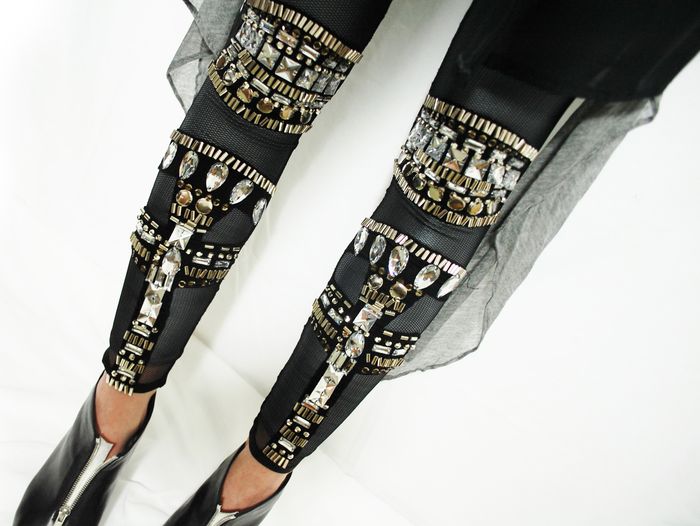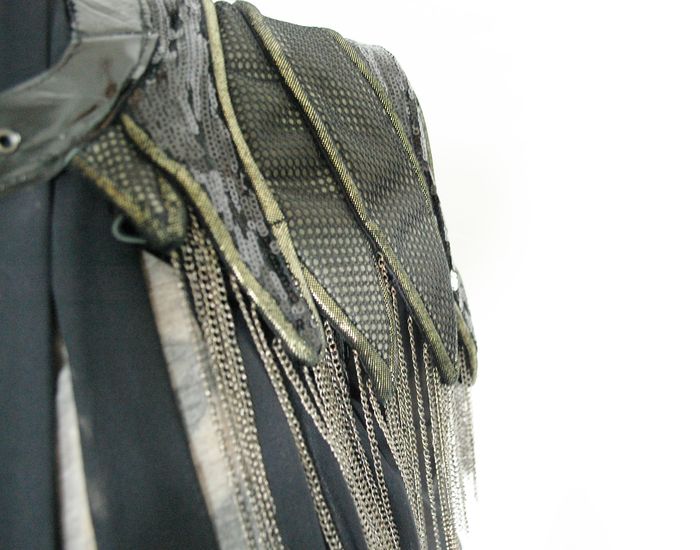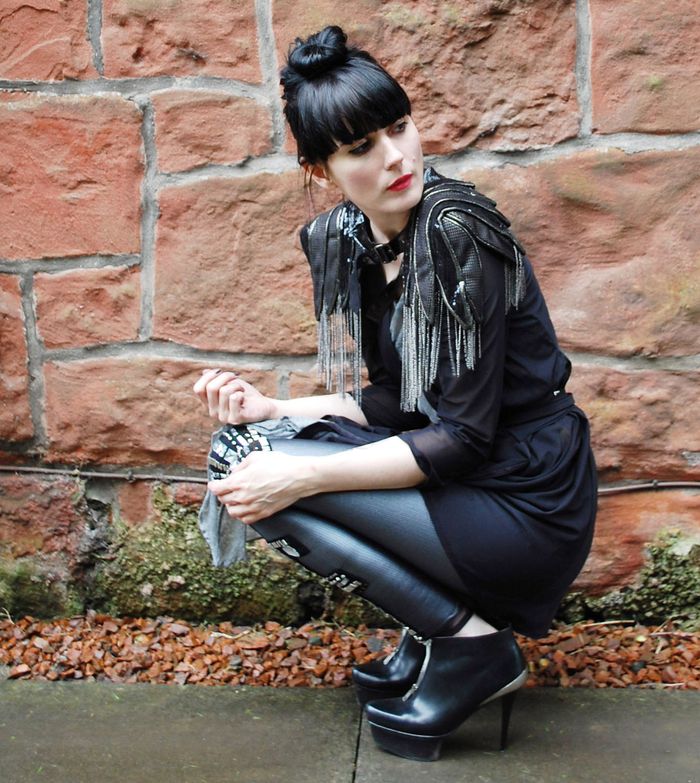 The top
This beaded waiscoat is like hippy chainmail! It's quite folksy which I played up by combining it with the items I did.
Vintage hat and lace dress, Topshop shoes, Blank socks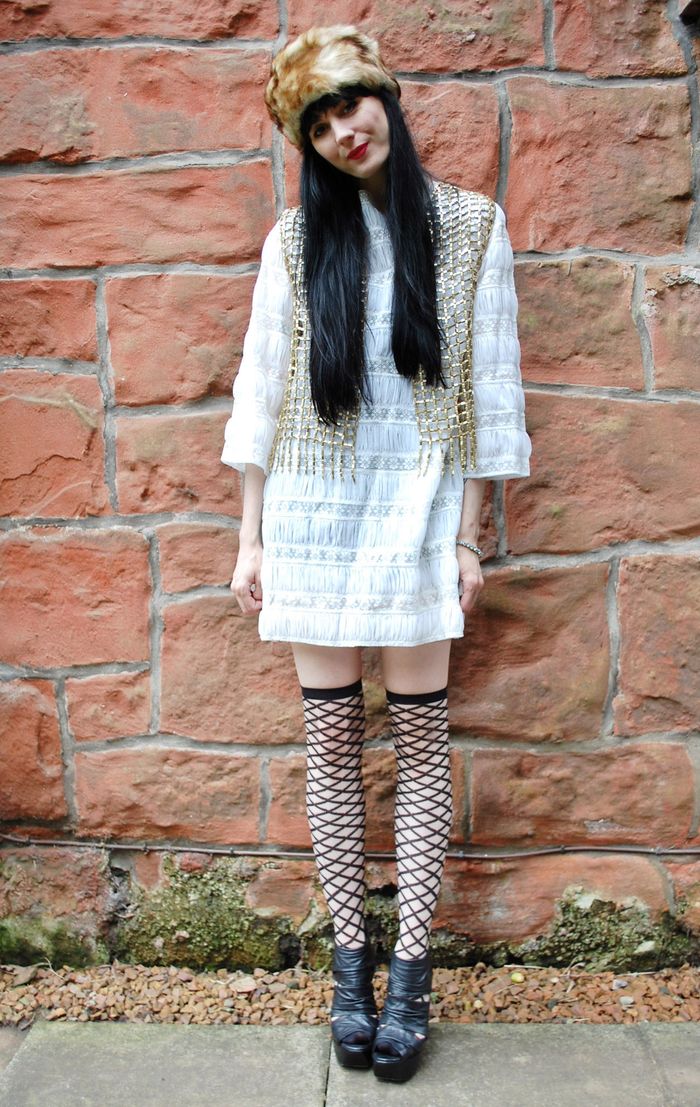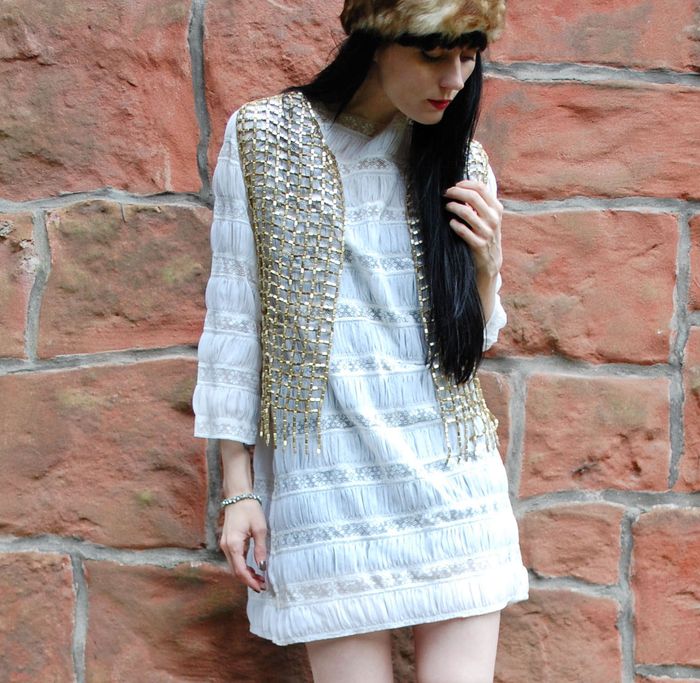 I'm sure you can understand why I felt so overwhelmed. I can't even begin to know how to thank the girls at Lucette except to let them know they have made me a very, very happy Queen!
Queen Michelle