I apologise for the third outfit related post this week but I won't be blogging next week so thought I might share this with you now instead.
As I had mentioned, our very dear friend Suzanne visted the Kingdom and over the past four days we crammed in pretty much most shops. I was bad and spent money on boots (bad Queen!) and also this wonderful striped dress from Primark. The one thing Queen Marie and I do have in common is our love of stripes so, for me, a long striped dress is utterly perfect. It goes splendidly with the flat boots too. It was an absolute snip at £11. I sized up from my usual 8 to a 12 with this dress so it would be loose enough to belt at the waist and give me a decent length too.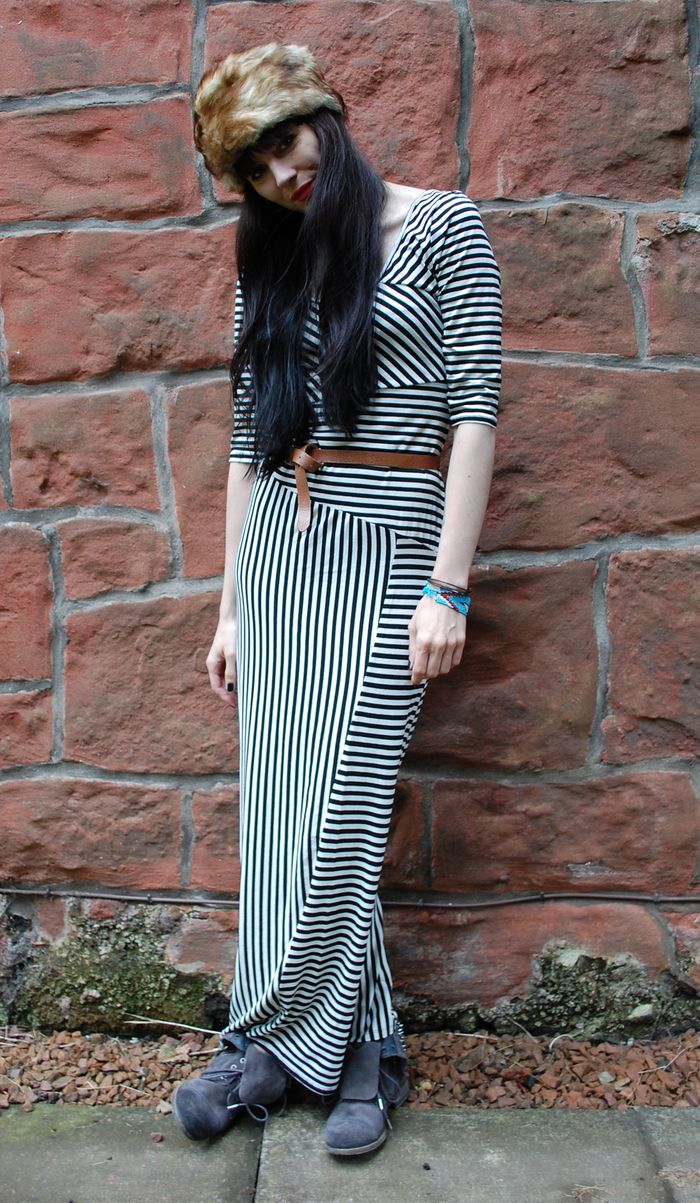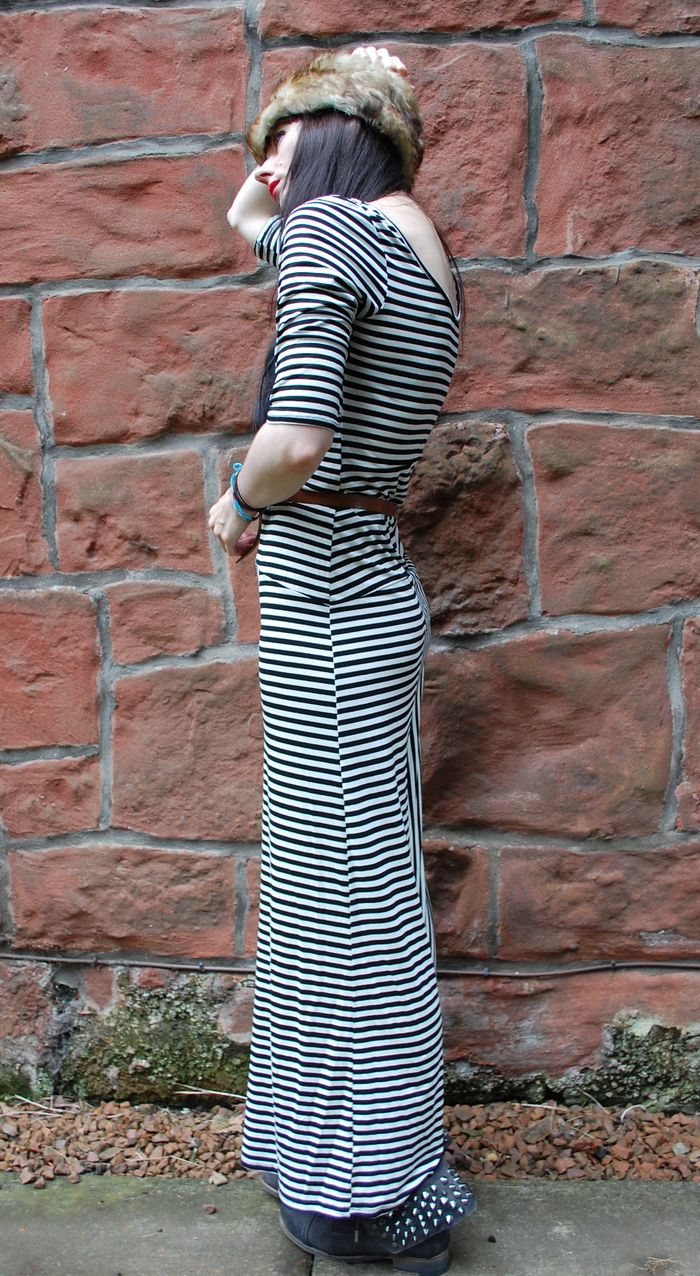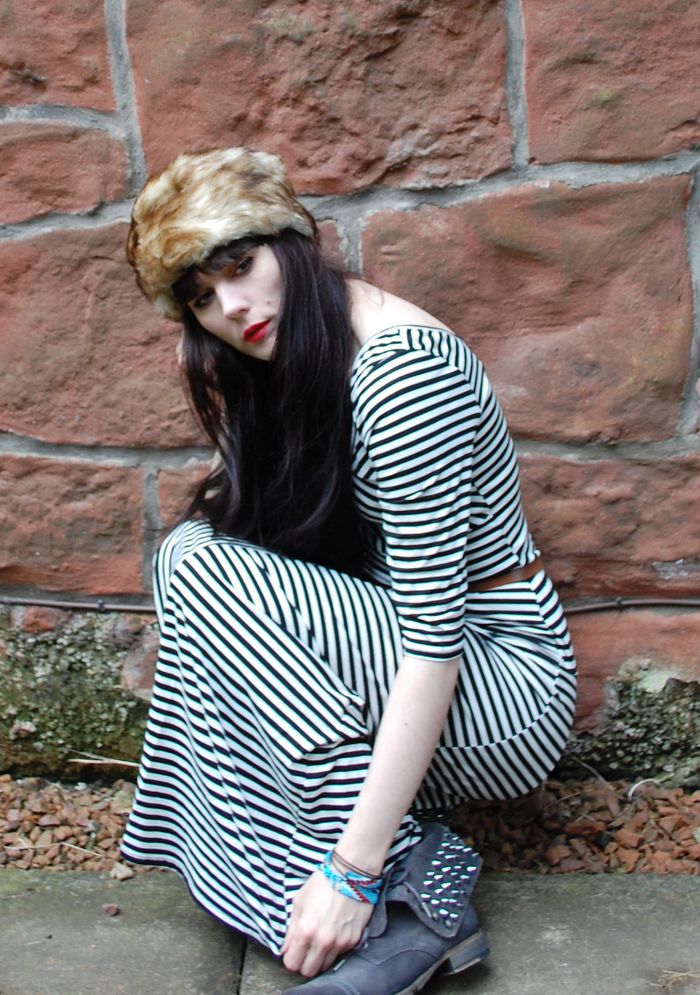 Anyone who has read this blog for a while will realise how much I love hairy hats. I have many of them, and couldn't resist this lovely one which was in a secondhand/vintage shop in DeCourcy's arcade in the West End. It was just a few quid and the blonde faux fur is beautiful. I think on some level I want to be a Russian Tsaritsa!
Queen Michelle