A while ago I was honoured indeed to model for Hilary Laings latest collection. I just took the shots myself, in the living room, since I was too self conscience to allow a photographer to take my photo in a studio. Hilary was very kind and very understanding to allow me to do this as it could have had potential to end up disasterous since I was completely dependent on good, natural daylight steaming into the house for a long period of time. Miraculously it happened.
The dresses are really fun - containing her signature scribble print in panelled sections on skin tight lycra. Offset with a muted palette of black, dark blue and a slightly off-white, they are ideal for both daytime, with clashing prints if you're me, and nights out paired with simple black tights. Hilary puts so much of her own exceptionally bubbly and lovely personality into the garments it's impossible not to like them.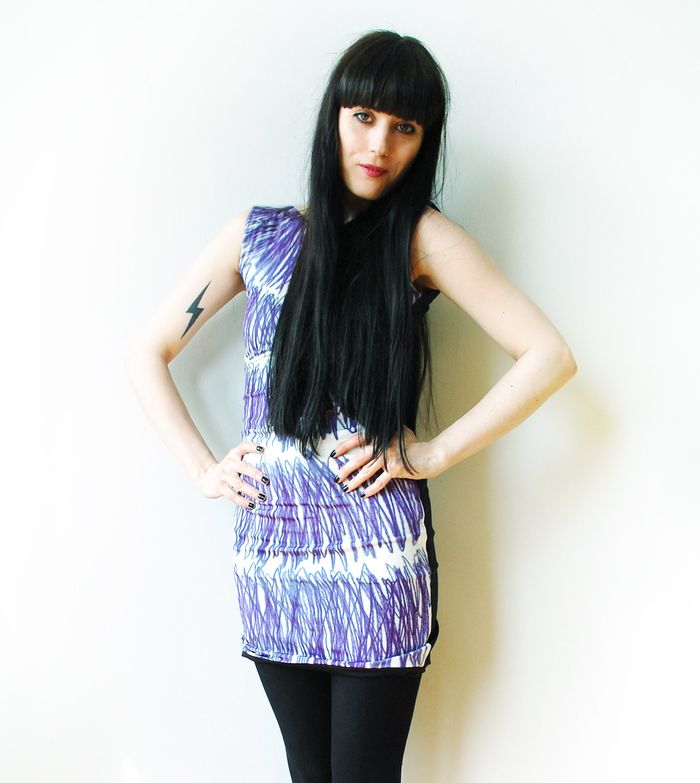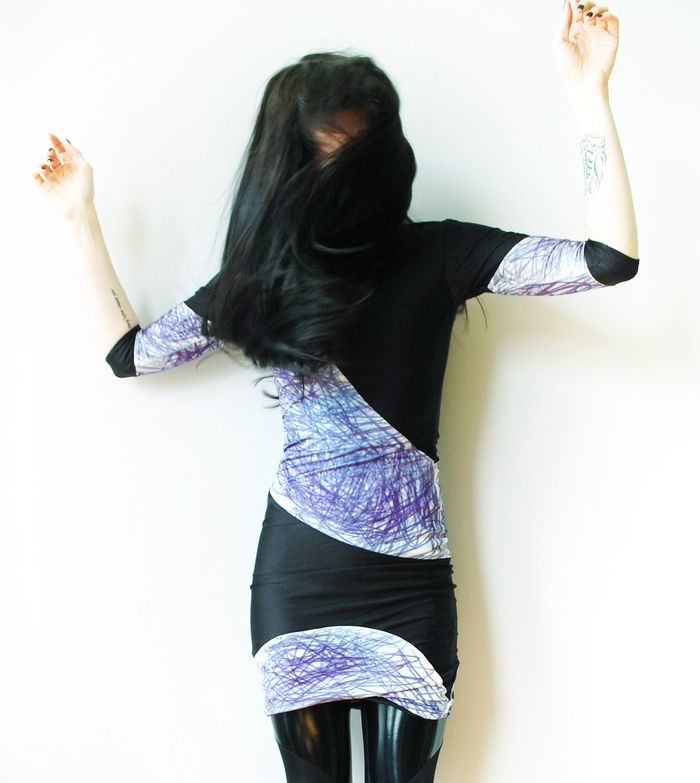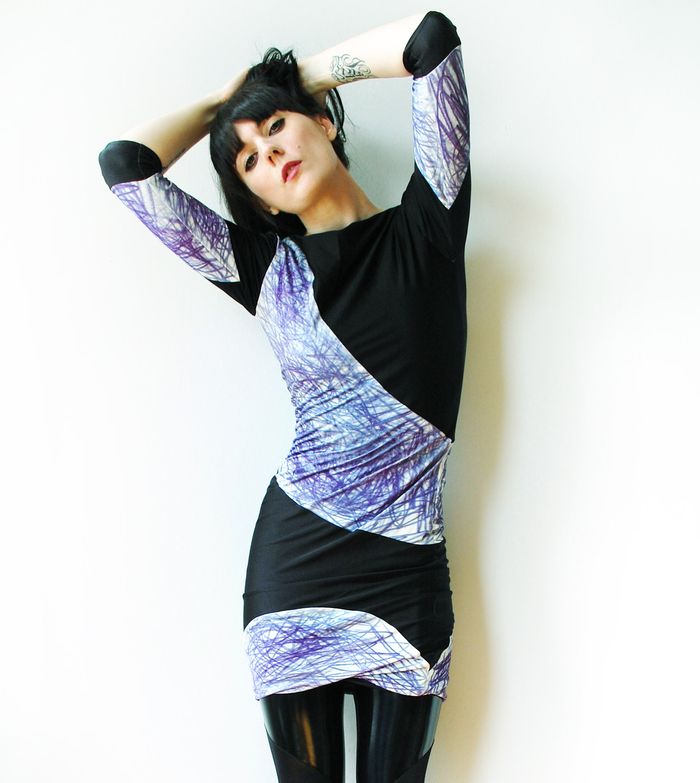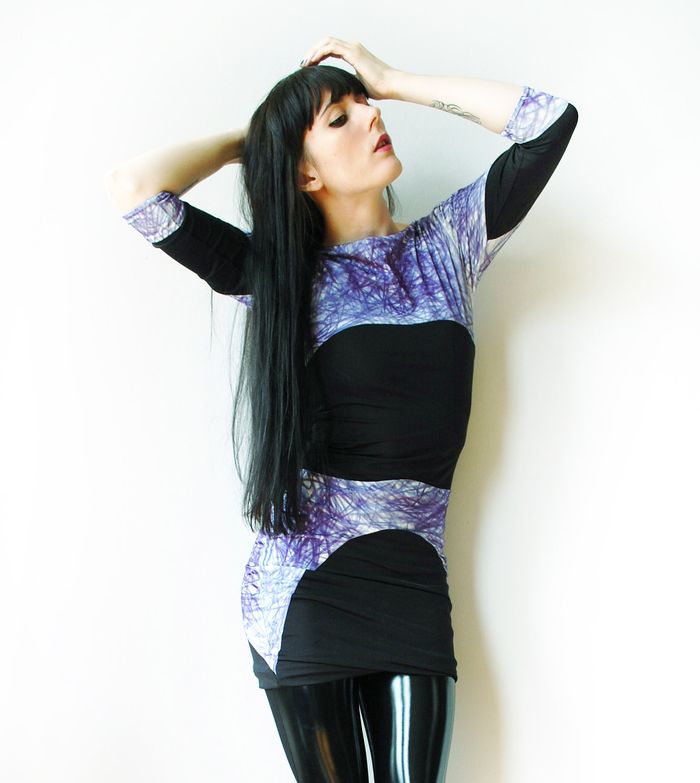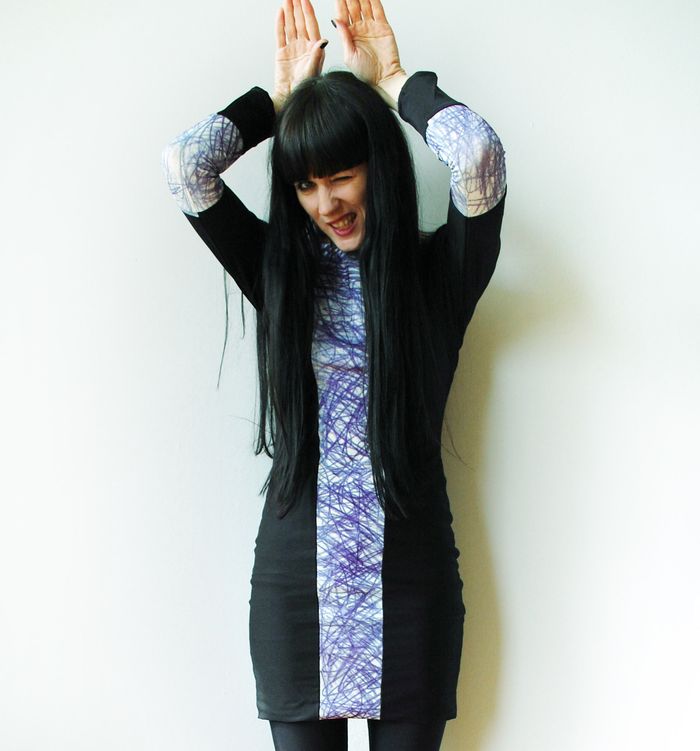 The pink scribble dress and leggings she created for me for the Fashion Awards are amongst my most favourite items and I can't wait til some cooler weather comes along so I can layer them up with some other prints.
Needless to say however, I won't be taking up a modelling career any time soon.
Queen Michelle