I'm here but not here...spooky! Timed post until I return from not-so-sunny Edinburgh today.
A very long time ago, as long ago as last year perhaps, I was asked to be a guest artist for clothing company SGC N-Y-C.  Not designing clothes though - even better. I was asked to design two skateboards.
This was one of the most interesting collaborations I've done to date, especially as I used to skate when I was young. So the chance to have my own board designs was not an opportunity I could miss.
I was approached by Jason from SGC because he liked the fact I was into punk and rock music and explored that on the blog. It seemed only right then that the designs I created were based on song lyrics.
I went for a typographical approach, giving each board a very hand rendered feel as if the lyrics have been scawled on a notebook, doodled whilst the brain is miles away, a visual representation of the way we absent mindedly sing in our heads.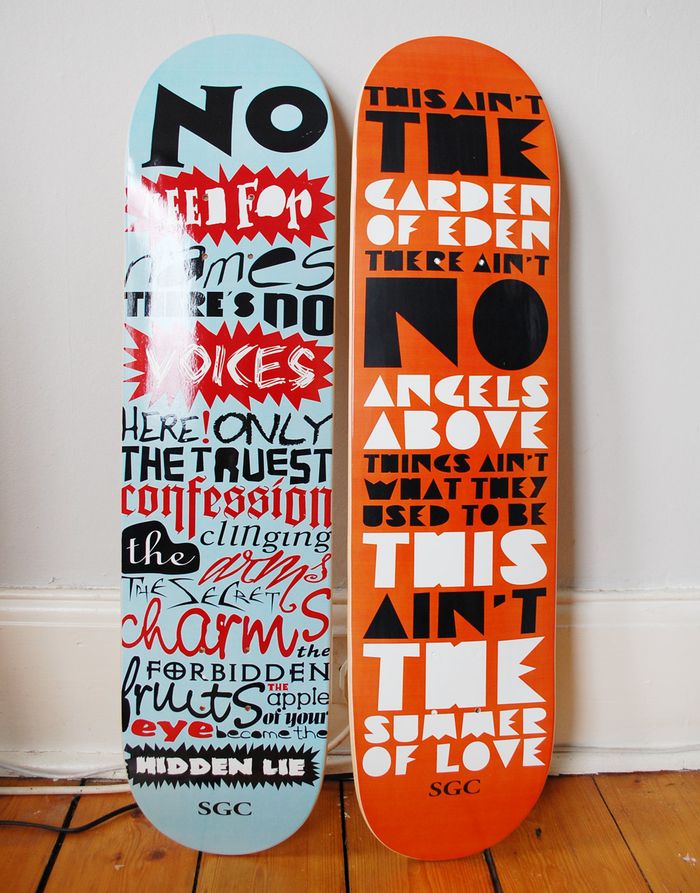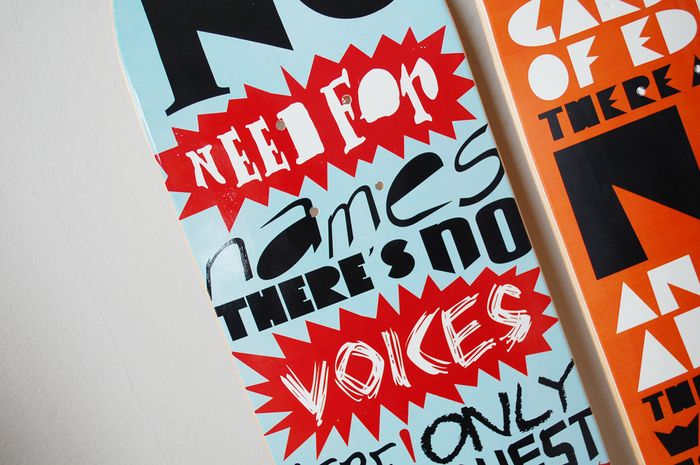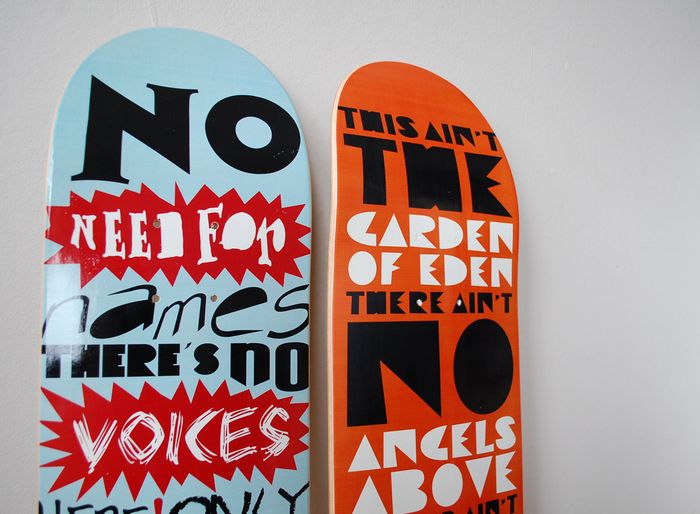 I am also wearing a perfect SGC NYC tie-dye t-shirt.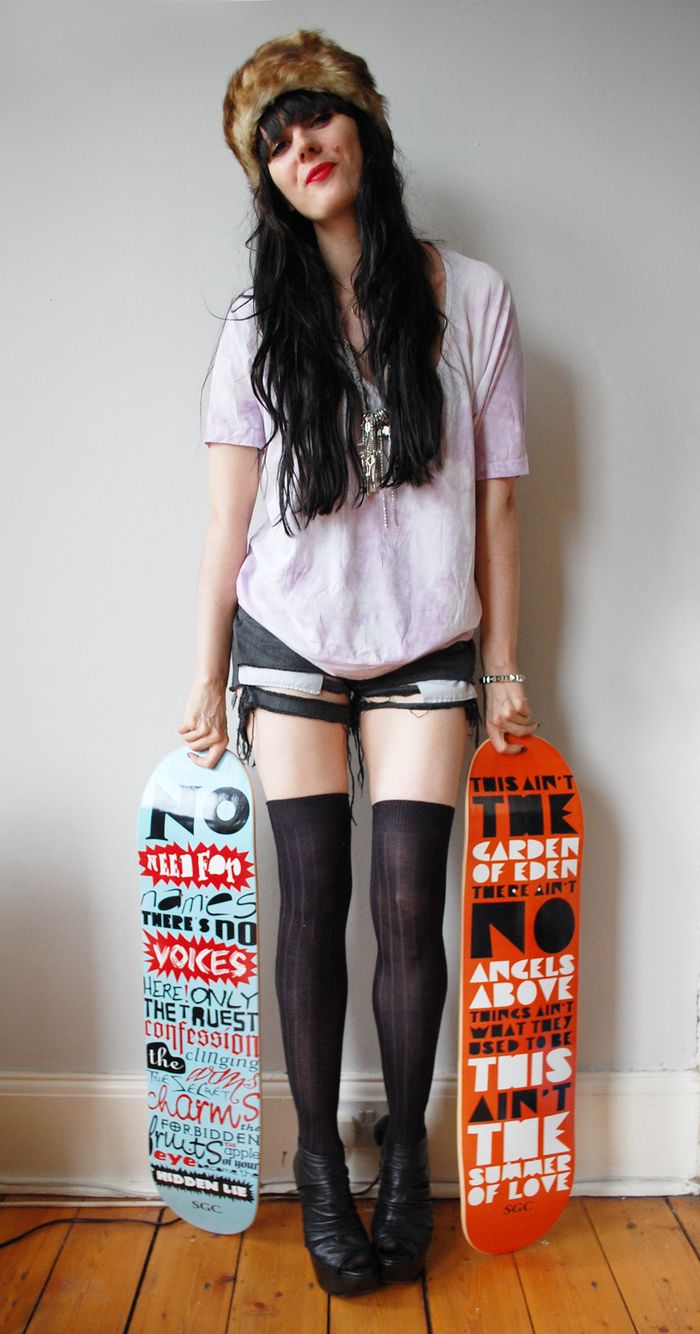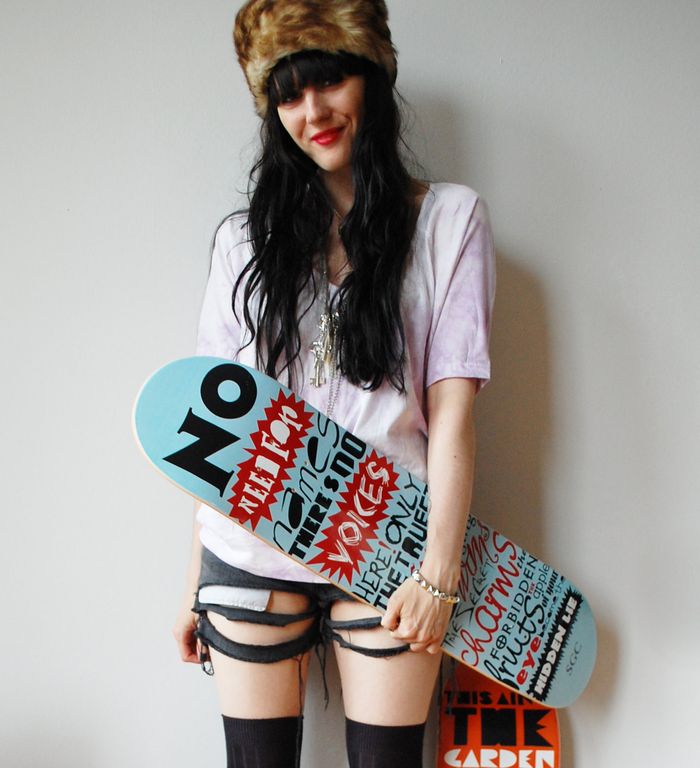 Jason and I will be running a competition to give away one of the skateboards. I'll keep you posted. But if you wish to buy one they are only $55.
I did have a hard time choosing lyrics to put on the boards. Some choices that didn't make it:
Butthole Surfers: Human Cannonball
My imperfections have reduced you
To a lowly animal
Part of me
Was introduced to you
Then it walked right
Out the door
And tonight
You're probably feeling
Like a human cannonball
Lard: Faith, Hope and Treachery
Disconnected, dysfunctional
Soulmates with nobody else
Sing a song for the New Ice Age
Greed has made us lonely
Green River: Flex With You
The air will promise me
It's rifle down my back
It lives around my bones.
Cast awaits the will
Infiltate the soul
It keeps me feeling small
In the meantime let's indulge in some Suicidal Tendencies.
Queen Michelle