When I was contacted by designer Holly Sommers, who has just graduated from the London College of Fashion with a 1st in FDT Womenswear Design, and has also won the highly acclaimed Nina de York Illustration Award, I was really excited when I saw her work.
Holly's pieces seemed so well crafted and considered it was hard to believe she is just a recent graduate. I was also struck by her exceptionally elegant and well considered colour palette. I feel a lesser student might have chosen soft pastels hues or shades of black and navy, but Holly chose a beautiful autumnal mix of berry shades, ochres and soft neutrals which, in my opinion, was a bold but completely correct decision to compliment her intricate draping and pleating.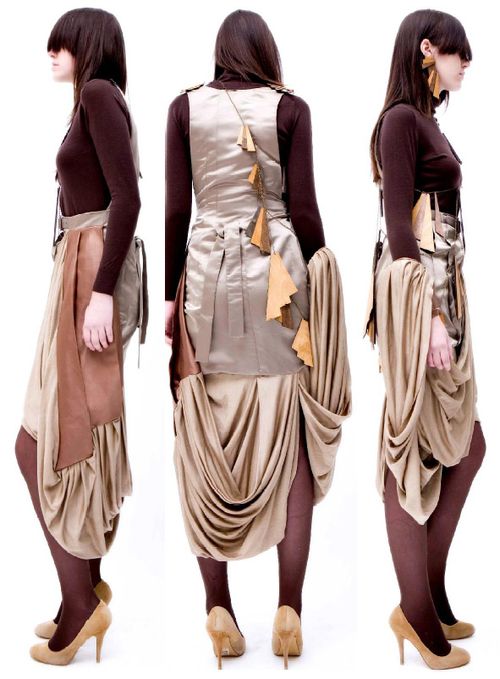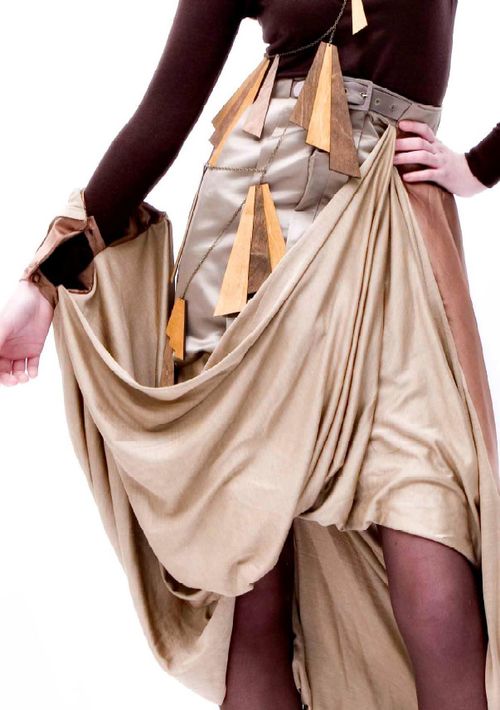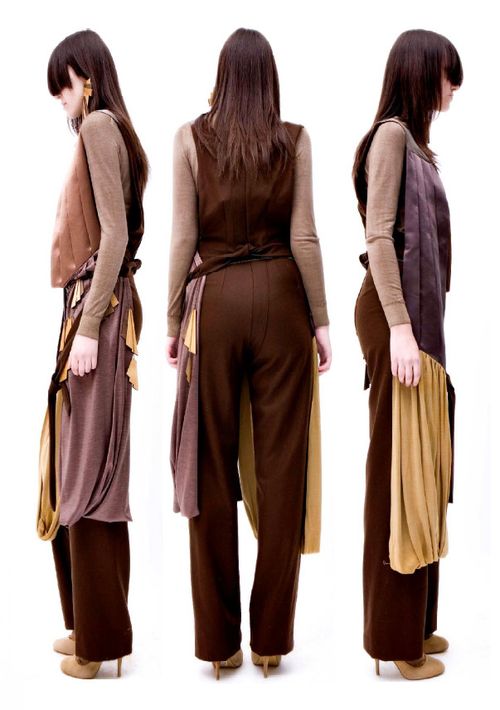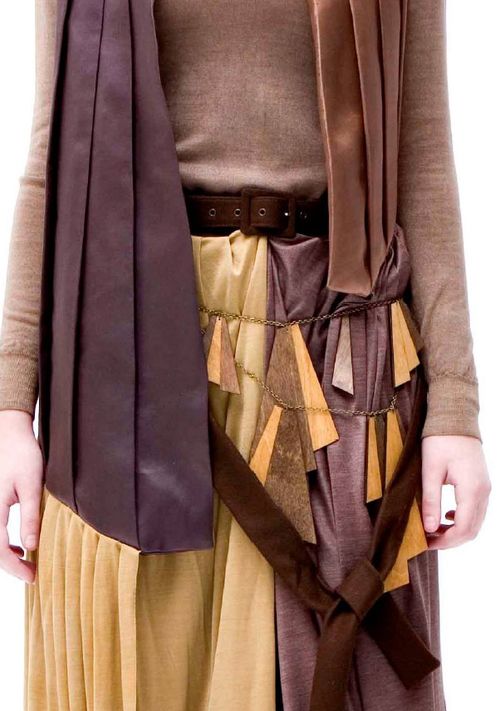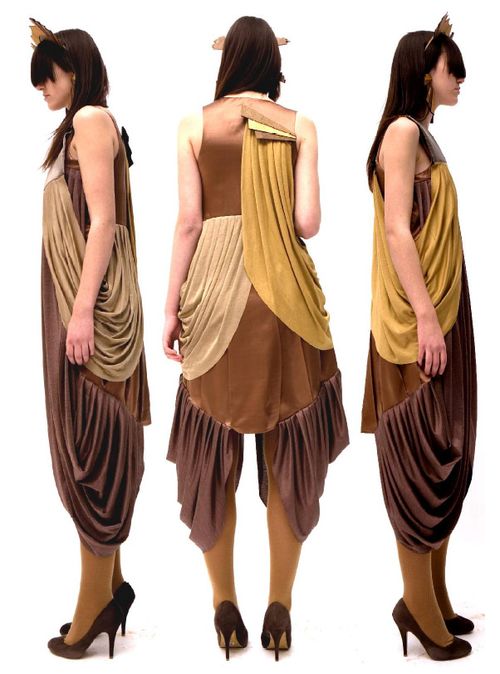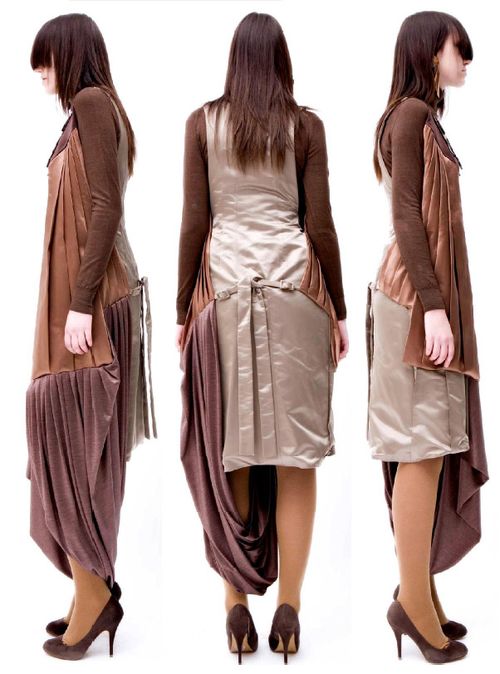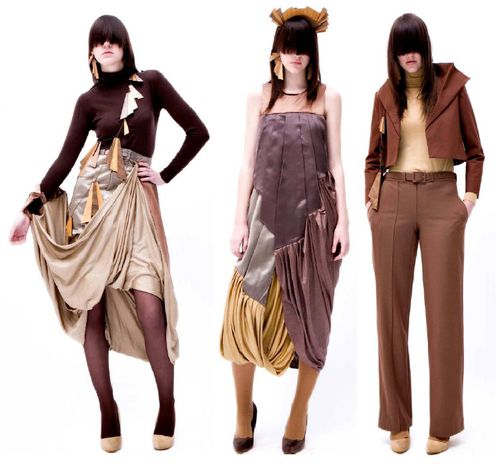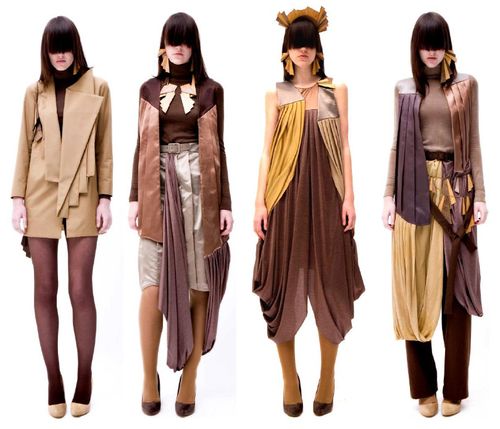 With the mix of fabrics she has presented and the longer lengths, Holly has presented an entirely different approach to elegance. It's rare for me to say that there is not one single piece in this body of work I would not wear.
Inspired by Japanes origami, she has translated her inspiration in a tangent rather than very literally.
The Collection was originally inspired by Japanese Origami: how a material can be manipulated in its two dimensional form to create a three dimensional object. The Collection is made up of statement catwalk pieces. The juxtaposition of woven fabrics with stretch fabrics and the intrinsic properties of these opposing materials became integral to the design and success of the garments. Fabric manipulation extended beyond simple folding, pleating and layering. Much of the silk was transformed through Interfusing before the patterns were even cut altering the nature of the fabric to suit the needs of each garment. The colour palette enhances the elegance of the silhouettes with rich, earthy, tonal colours. As a direct consequence of the extensive technical work and the extravagant quality creations that augments her style and femininity.
Whilst Holly says these are "statement catwalk pieces", I say they are a new kind of every day, grown up, sophisticated way of layering without actually having to achieve texture by piling on clothes.
This is one of the most beautiful graduate collections I have seen for a long time and I wish Holly much luck for her future, although I think her talent will ensure she is snapped up very quickly indeed.
Queen Michelle