Of course seeing Little Doe's winged creations has made me go hunting around Etsy to see if I could find an affordable version. I found something almost equally wonderful, but waaaay more strange!
Buffalo Blue Designs (formerly known as Buffalump), has created a feathered helmet/mohawk! It's a bit showgirl/Roman/punk - everything in one feathered helmet. And I realise it's so bizarre that I'm probably one of the few who'd like it, but I do like unusual things so that's no surprise I guess. I have no fear of looking like the "village idiot" (that comes from Hilda*)
I reckon this would look amazing with long hair hanging down from underneath it...like mine for example!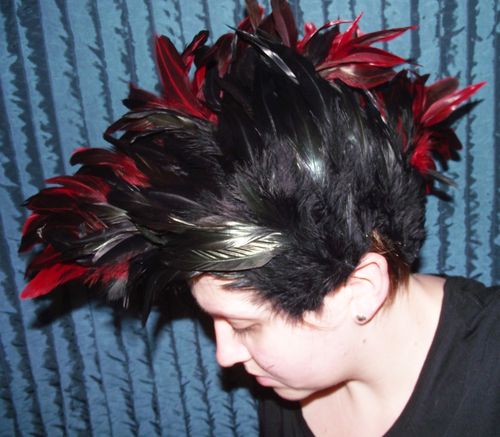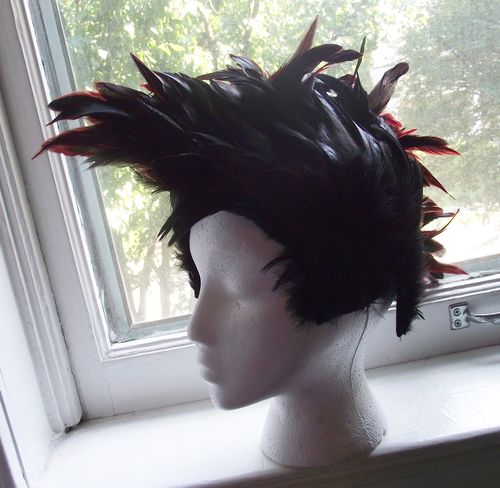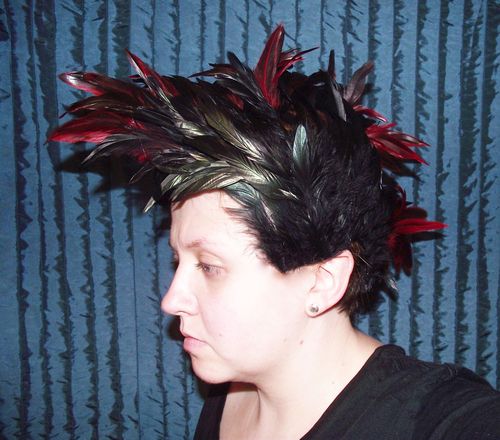 I think Elvis might have approved of this. Infact the more I look at it the more I see Elvis....Not sure if that's a good or a bad thing now. Still, I'd give it a go in the name of fun and  being silly.
Queen Michelle
*not on this blog thankfully