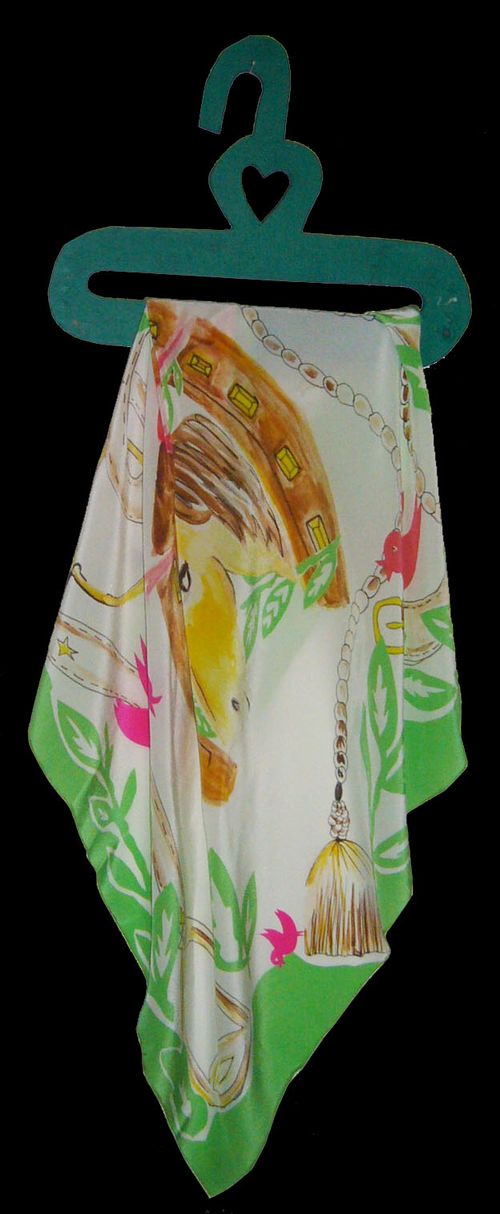 Classic Horse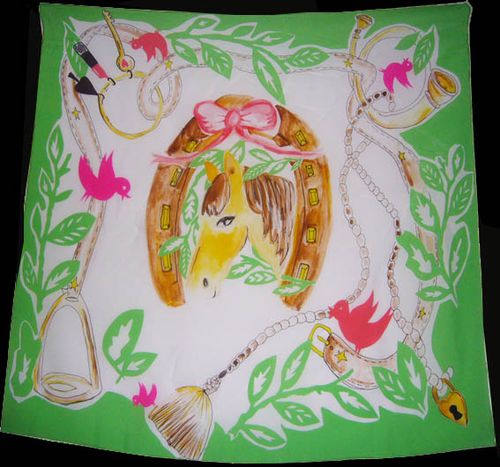 Earlier this week I got an email from the charming Verena from the glorious 
coco career
to introduce me to the work of
Cleo Ferin Mercury.
On the site they say of her work-
Cleo designs clothes, accessories, and patterns based on playful narratives that tell stories of childhood, romance, and pop culture. Wearing her pieces makes you feel glad to be alive!!
Those scarf designs are witty updates on the classic silk scarf (as exemplified by Hermes). 
They incorporate unconventional motifs such as bandits, guns, and nag's heads along with more conventional, sweet elements such as bambis, nauticalia, candies, and flowers. The colourful, joyful designs are all hand painted to give a playful effect that evokes childlike innocence and adventure!
I love them all. I would wear each and every one. They would help me start each day with a smile and a canter in my step 
Hand Rolled Silk, Made in England, 65cm x65cm  £65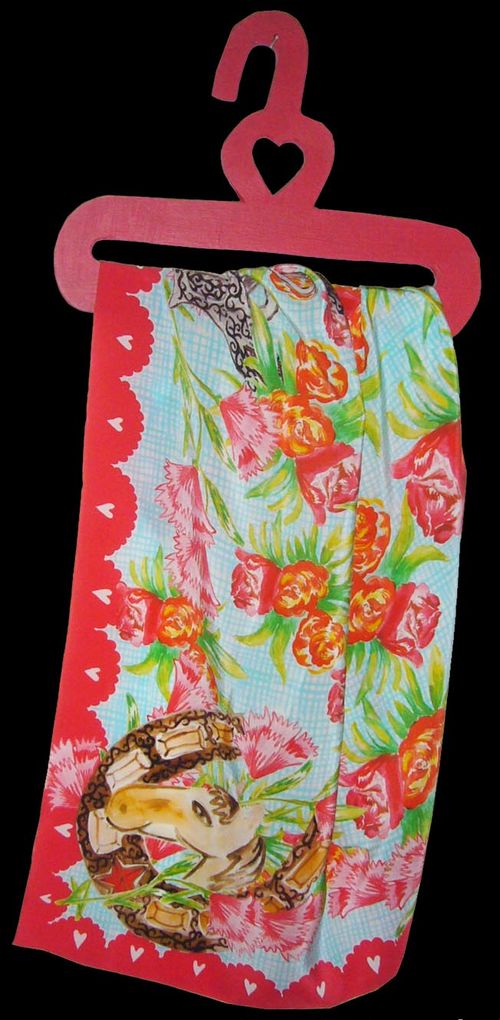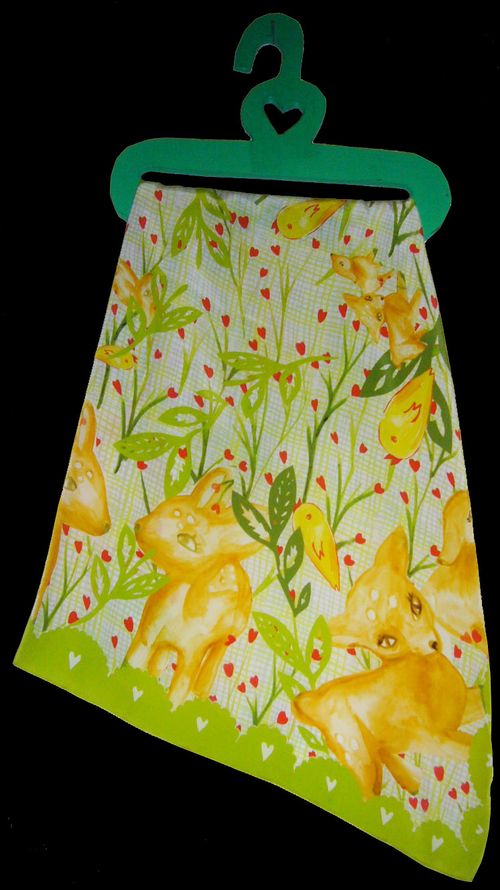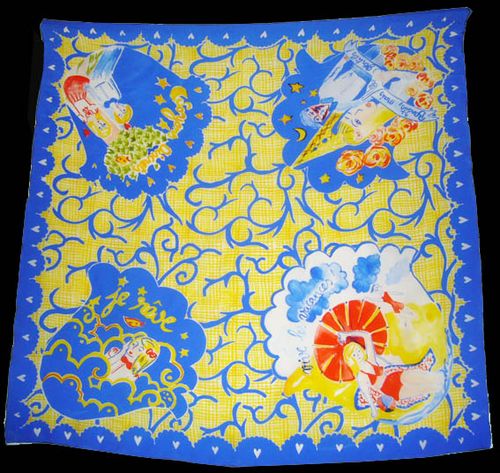 Queen Marie