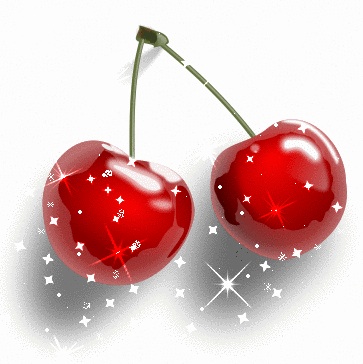 I love cherries. I love the smell and the look of them, But in a typically contrary queenie way, I don't really like the taste of them. So you can imagine how much I love the thought of cherries that I can pop on top of my head...
Glitter Cherry Hairclip £8.00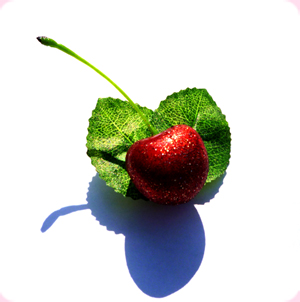 Cherry Hat with veil £45.00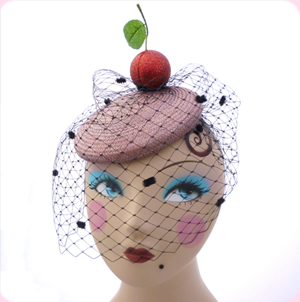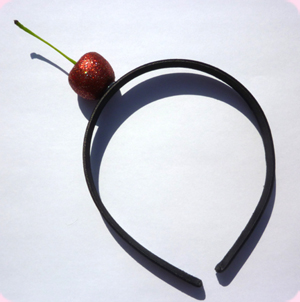 Thanks to an email I received from Will pointing me in the direction of the delicious 
CandyCandy Jewellery 
These little treasures are made by Helena Garcica who has been making and selling them in Leeds since 2006. (I know I have said it before, but I love Leeds and I am well overdue a visit...)
Her charming little site is packed full of treasures, that I would happily pop on top of my head...
Double Rose Headband £25.00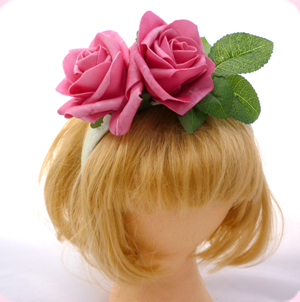 Secret Garden Headband complete with vintage champagne glass £35.00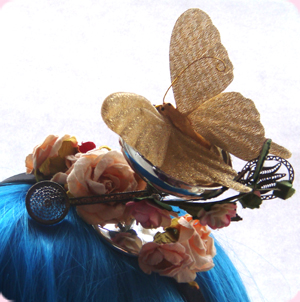 And in the tradition of saving the very best for last...
Marie Antoinette Floral Ship Headpiece £45.00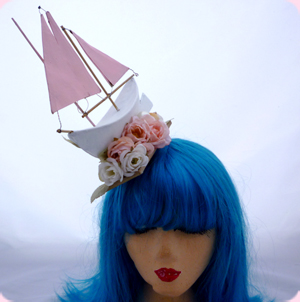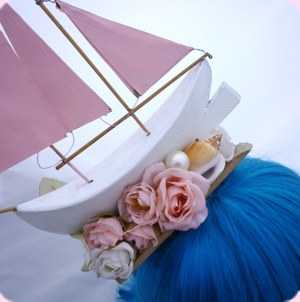 I am completely captivated by this. It has also made me think that maybe I need to have blue hair...
I need this little boat in my life...
Queen Marie
x