I suppose as a bag lady I should stick to carrying Morrisons shopping bags because clearly nice bags don't work out for me.
Remember how I caved in and bought the glorious 7Chi bag from OAK?
Remember how gloriously happy I was to discover I didn't get completely humped for charges when it arrived? Yeah well forget all that kiddos. The 7Chi bag has ripped! I am MOST unhappy with this situation.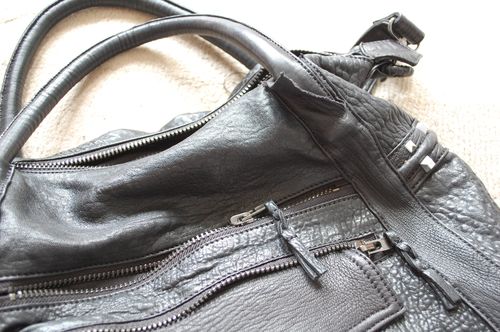 I pride myself in taking good care of my bags as I know I can't purchase them often and, in my current financial situation, this was a MAJOR purchase.
OAK, well more specifically 7CHI, I am shaking my angry fist at you because now I need to go to The Creepy Cobbler and see if he can fix this somehow! Do you see my angry face? Just as well, coz it ain't pretty.
I have asked this question before - but God, whoever, WHY DO YOU HATE ME?!!!   
Queen Michelle