Most of you will be familiar with finnish company Marimekko's bold, colourful, graphic prints on clothes, interiors and accessories. Picking up designers like Samu-Jussi Koski, who's prints are bright and bold placed on classically cut garments, the aesthetic of Marimekko is cemented each season.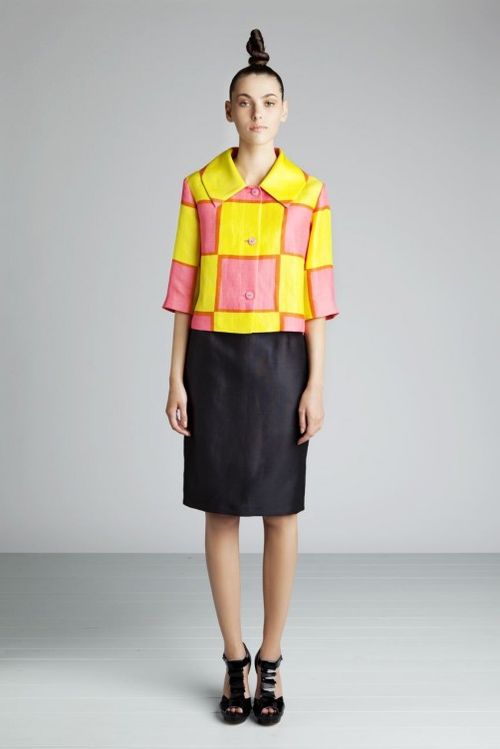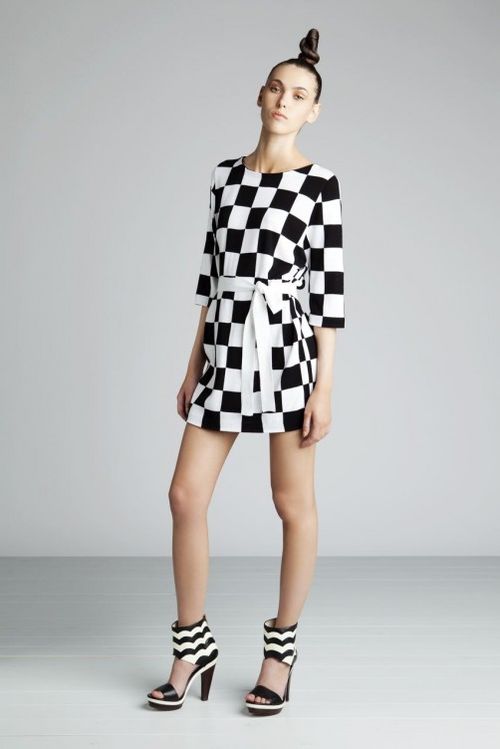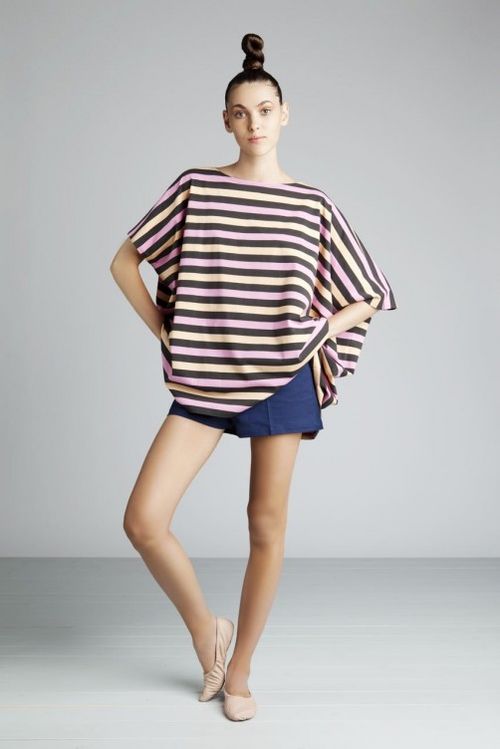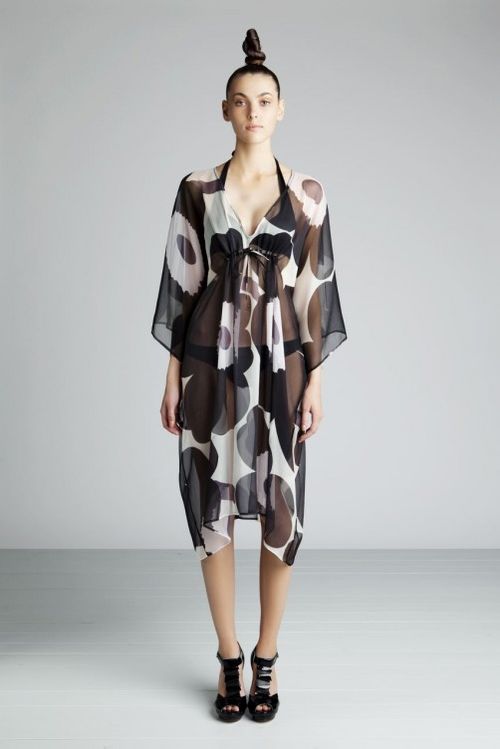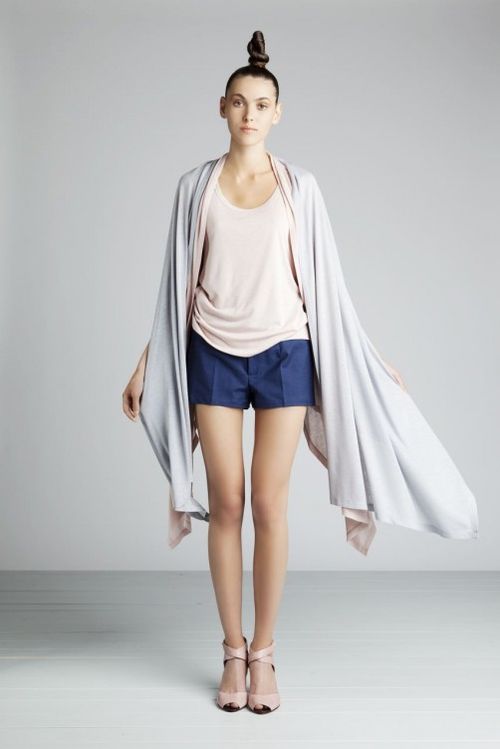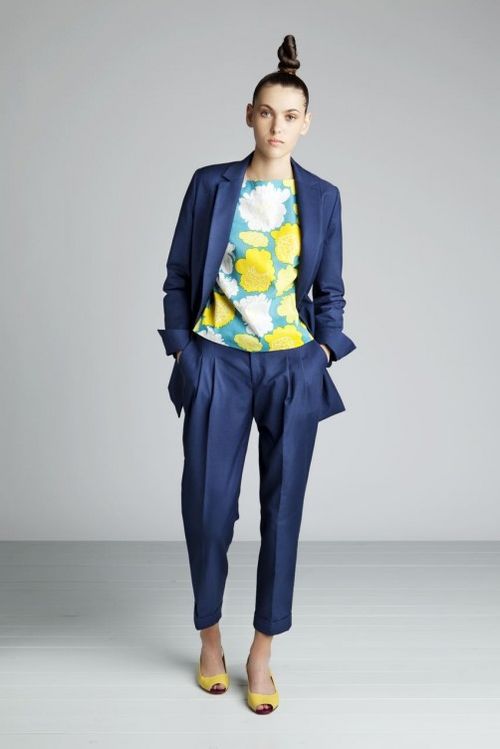 The cuts are always just a little bit too safe for me and so I wouldn't call myself a fan. This is of course what they do - they have never claimed to want to push boundaries with their design and clearly have a target market who love the cut and simplicity of the garments or style of the interiors.
However, my mind may change for their AW10 collection since they have brought on board London based knitwear designer Derek Lawlor to create a limited edition collection for them.
I have featured his fantastically looped designs on here before a few times, and was really surprised that Marimekko chose him to collaborate with, since Lawlor's creations are reasonably far from the simplicity of Marimekko and he is also still a very new name at the moment.
I was really curious as to how his designs would translate to the Marimekko aesthetic and, upon seeing the few images he's put on his website, it would seem that the main nod to Marimekko is the colour and classic cuts he's used since he's kept his wonderful tactile designs, which is the point of what Lawlor does - making knitwear a 3D experience as it were.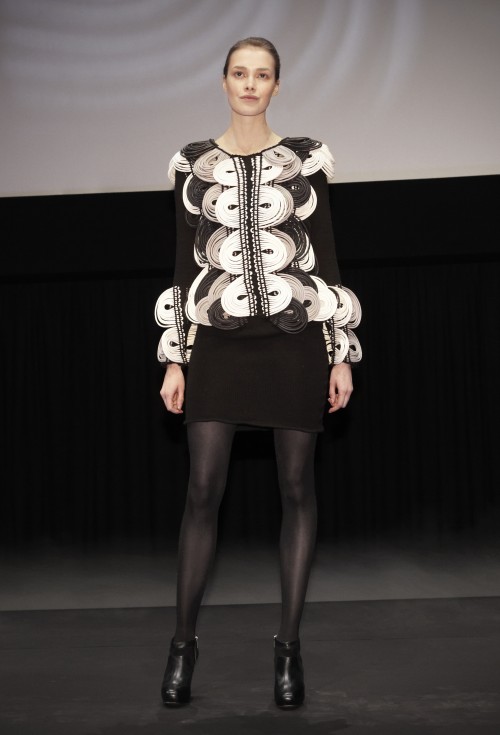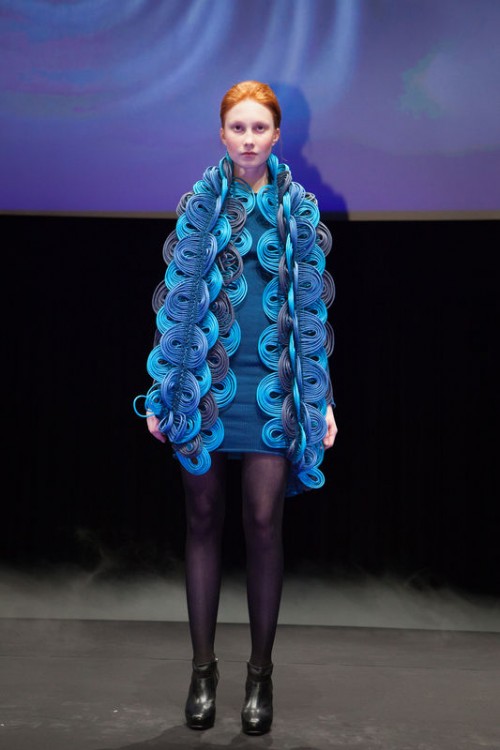 It's definitely more Lawlor than Marimekko which was a brave and bold move on the part of Marimekko and I hope it's the beginning of some more unusual and challenging collaborations.
Queen Michelle