I like to get as much functionality out of garments or accessories as I can, functionality that goes beyond their intended purpose. Skirts make great tops, cardigans make great skirts, girdles and suspenders make mighty fine belts etc etc.
Today I was pondering my thigh high boots, which I love, but the fact is they haven't been worn as much as I'd like. This is because they are too loose for my legs and so fall down.
A little light bulb switched on above my head when it suddenly occured to me there was a very simple solution at hand thanks to SwanClothing. Yup, her sock garters would be ideal to put over the boots to hold them up! It works a total treat.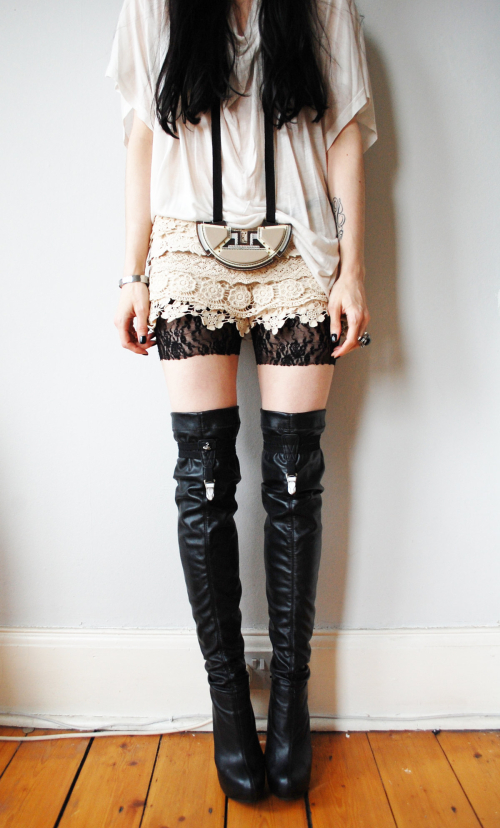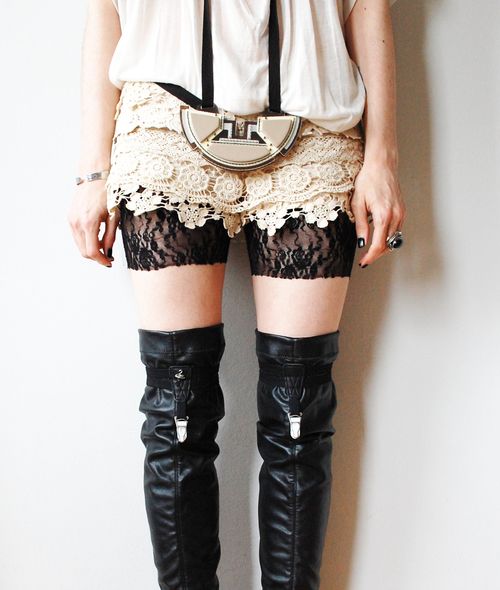 I can't actually clip them to the boots as the leather is too thick but this works just as well and won't destroy the leather.
Problem solved!
Queen Michelle