As I said earlier in my screw necklace post, the DIY section of the site has been a bit neglected. Well, I decided to get off my arse and do something about it.
I have wanted to create an Ann Demeulemeester style leather and zip headband since I saw the collection and finally today I made it.
I simply created a leather hairband and sliced up zips and sewed them onto the band. I'm unashamedly doing my own Ann D hommage here.
I didn't want the zips to traverse my face entirely so I kept them on the leather with only the ocassional zip falling over my forehead.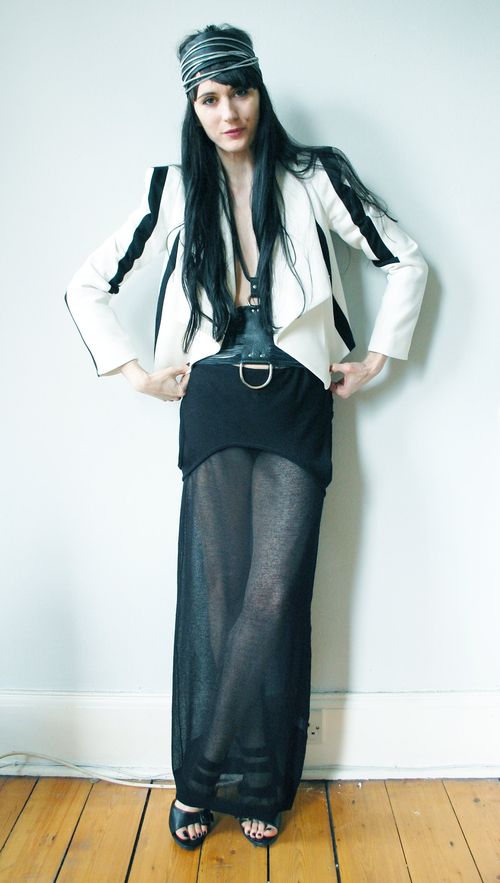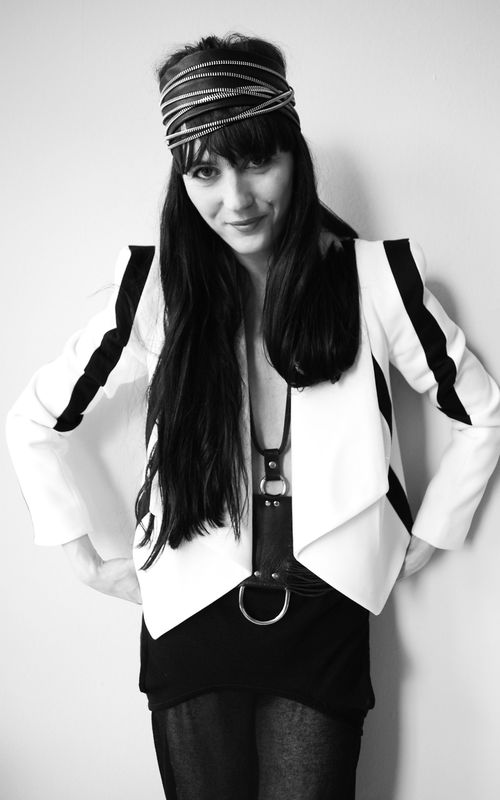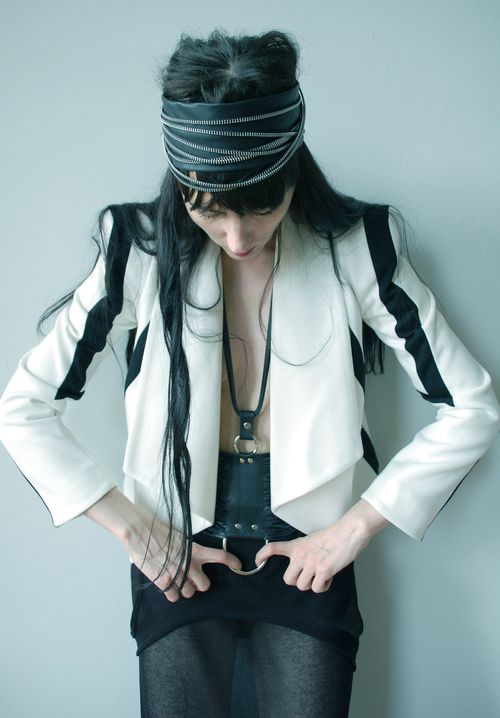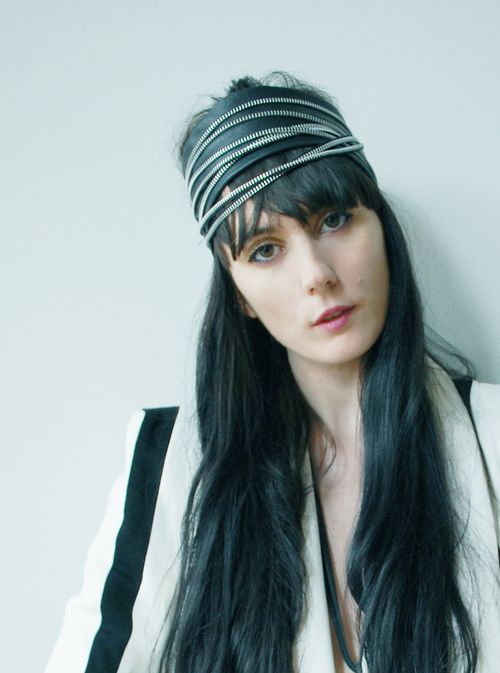 Queen Michelle