Funny how a major charity shop find can change your mind about something.
I was never really into creepers that much until I scooped a pair of double soled creepers from the Cancer Research shop in February. Since then they have barely left my feet. I have been hawking the Underground England shop pondering the colourways and wondering how to procure the dosh for a new pair.
The pink pair are amazing but the black are clearly more sensible in terms not showing the dirt...and yet I still prefer the sugary sweetness of the pink. Go figure!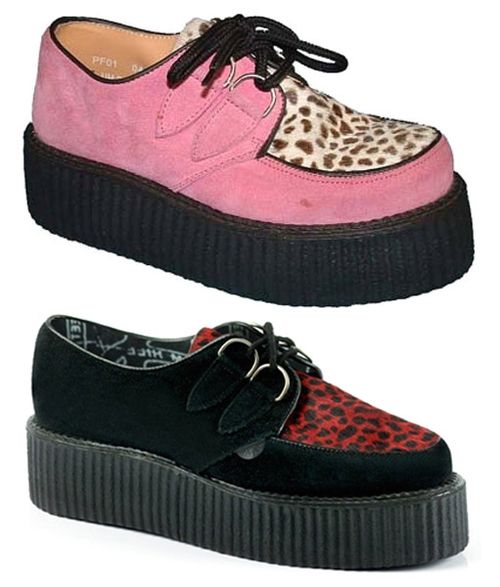 And whilst I was on the hunt for new, interesting creepers, I was quite excited to find that A Bathing Ape have collaborated with Verbal and Yoon of Japanese design collective Ambush Design again, creating new, brighter designs for the Creep Sta shoe they did last season. The Creep Sta is a creeper and Bape Sta hybrid.
This was the best pair from their last collection in my opinion - the simple animal print.

But this season they have included colourways which are gloriously bright, incorporating faux pony hair and suede animal print, as well as the plain leather and are available in Bape stores as of now. Sadly I think they only come in boys' sizes.
In truth I think the 'typical' Bape boy might be turned off by the new, brighter designs, however hopefully they will attract a more diverse customer to the brand.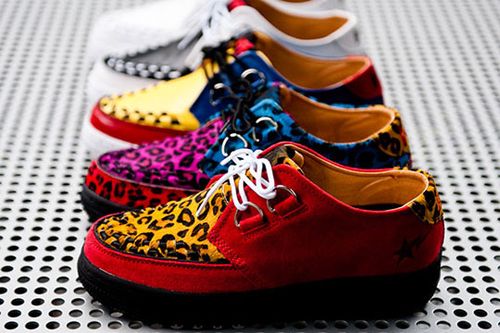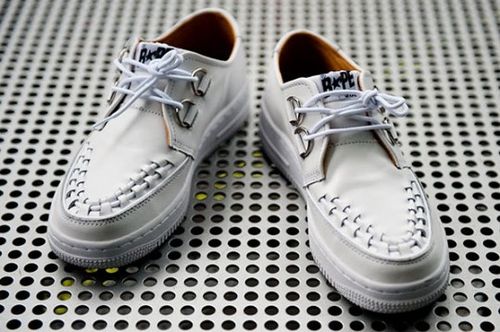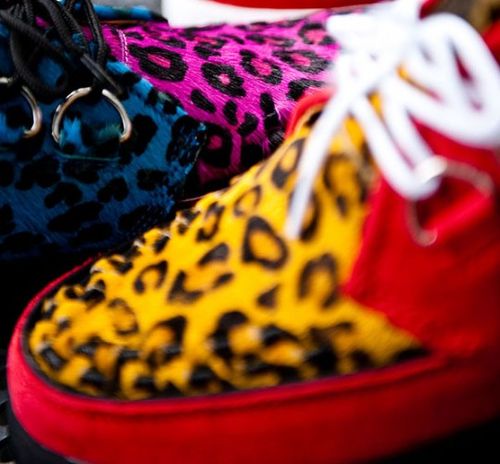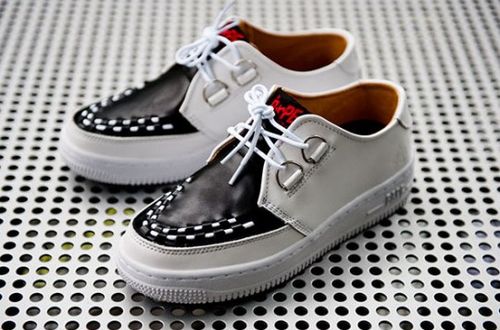 My absolute favourite pair!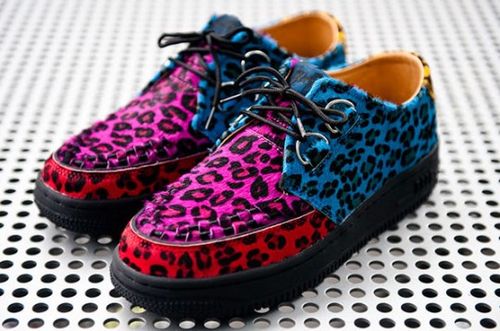 These are just utterly perfect for boys who don't want to commit to a full on creeper (the sole can be off-putting for some). Even simpler than that - they are immensely cool. I especially adore the mixture of street styles presented in this shoe.
If only I had bigger feet!
Queen Michelle