Oh it's funny how forgettable we Brits are. The first sign of a bit of sunshine outside and we develop a case of weather amnesia, forgetting that a great majority of us are subjected to rain a good 80% of the year...yet that sun comes peeping out and we then start thinking sunglasses.
Ah sunglasses. A weakness in the Kingdom for sure. I haven't succumbed to designer sunglasses for some years now, but there have been moments of temptation. Plenty of them. The sun is shining today and I'm thinking about sunglasses.
I've pretty much explored every shape, colour and size of sunglasses you can imagine. So when there is a new glasses brand on the block I want to know about it.
You may recall I featured a delicious designer called Ana Locking who's jewelled coloured collection had me drooling, well she has created a line of luscious sunglasses.
Oversized and chic. Just how we like them.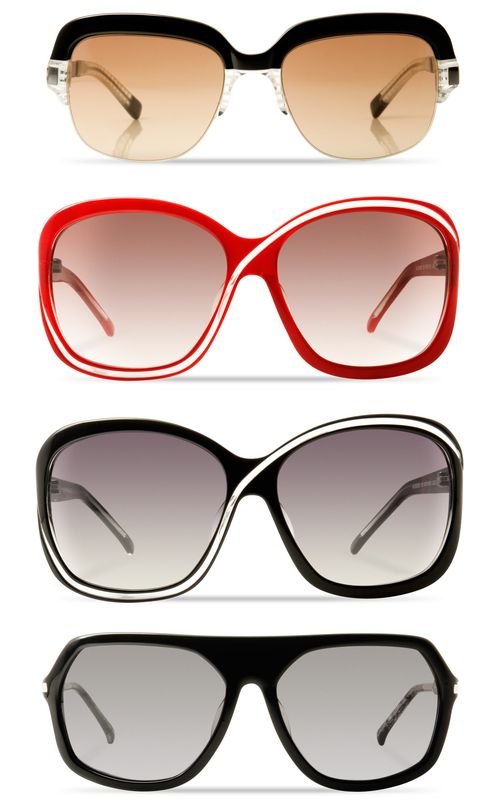 A small selection of her glasses are available here.
Queen Michelle