Right now my life is pretty simple. All I want to do is listen to music. All the time. I just want to have my headphones constantly attached to my head, escaping into music wherever and whenever possible. It's keeping me on an even keel as I still feel slightly unhinged and unsure of my future.
In terms of fashion I have also been increasingly reaching for my default setting, more so now I wear jeans again after a long time not wearing them.
Default = band t-shirt, biker jacket, heels and headphones. Nothing new, nothing original, nothing different yet makes me so very happy. I am me 17 years ago.
Archangel R sent me another vintage Iron Maiden t-shirt as a surprise. I was completely thrilled. It's from the Somewhere In Time Tour in 1987 where Eddie has gone all cyborg.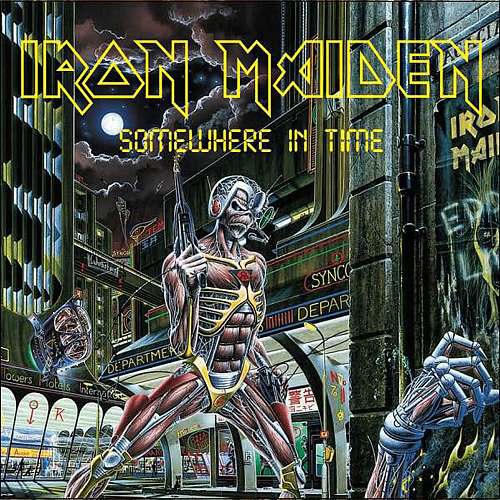 This is what I wore to the Posed party last night.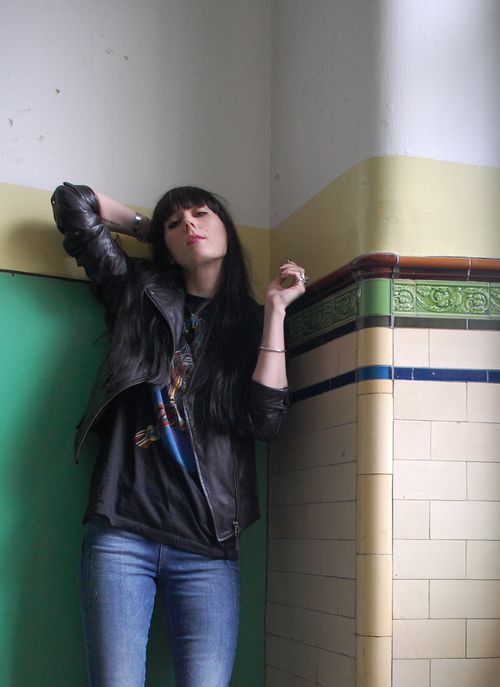 Back home for 9pm. Rock and roll!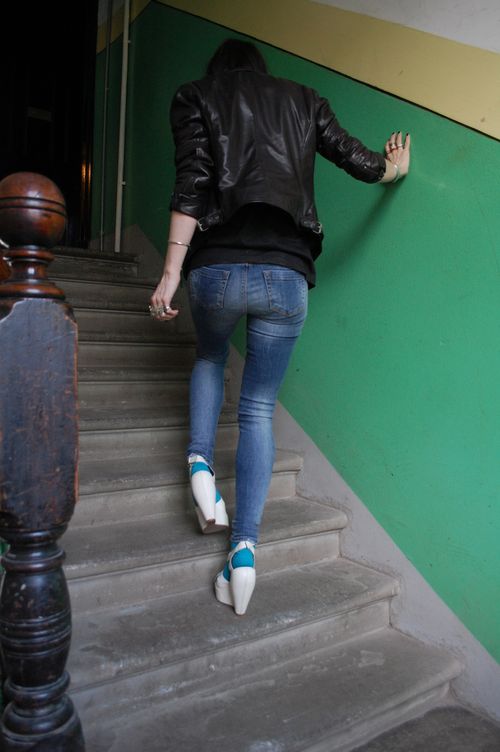 And today I'm pretty much wearing the same shit!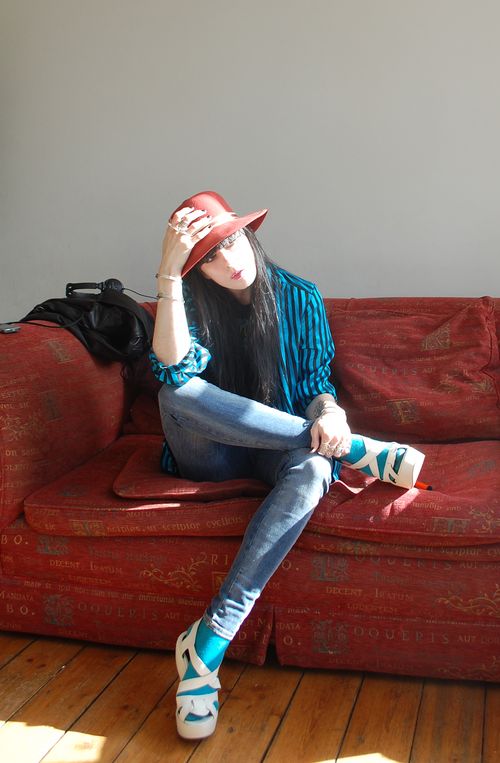 I'm nothing if not consistantly dull!
Queen Michelle