In my little parcel from the lovely and talented Audrey Cantwell there was also a stretch lace dress. Again, this isn't something I would have chosen myself since the length is a tricky one, but once I started playing with it I can see it's potential. It'll look amazing with an ankle length sheer skirt worn underneath, which I don't actually own but it's provided me the impetus to seek one out.
The lace is very delicate shade of nude with black flecks, so I played up on those colours and teamed it with:  black American Apparel mesh dress, vintage mesh skirt , cream lace top, Tabio tights, Carvela boots, vintage bag, Topshop sequin jacket, Topshop sunglasses, Giia neckpiece, Zara studded belt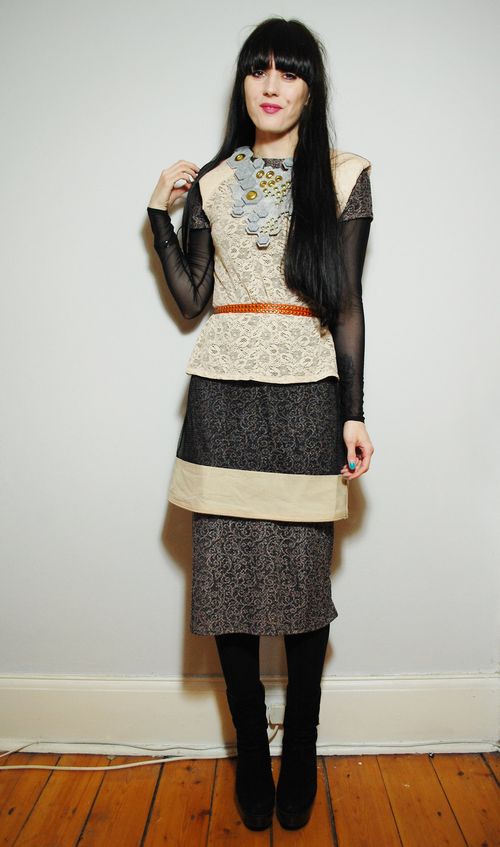 After throwing on the kimono top over what I was already wearing and liking it, once I started trying it on with other things I actually really love it! It came with a leather obi for when I want to close it. It reminds me of Navajo designs very much.
I'm wearing it with vintage leather shorts, SwanClothing sock garters, Topshop stockings, striped top, striped armwarmers, Ile Aiye beanie, Accessorius snood, Topshop x Ashish wedges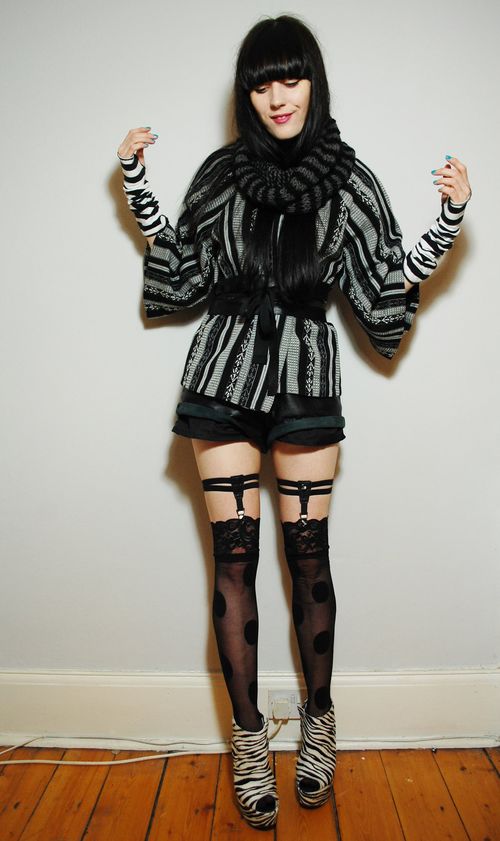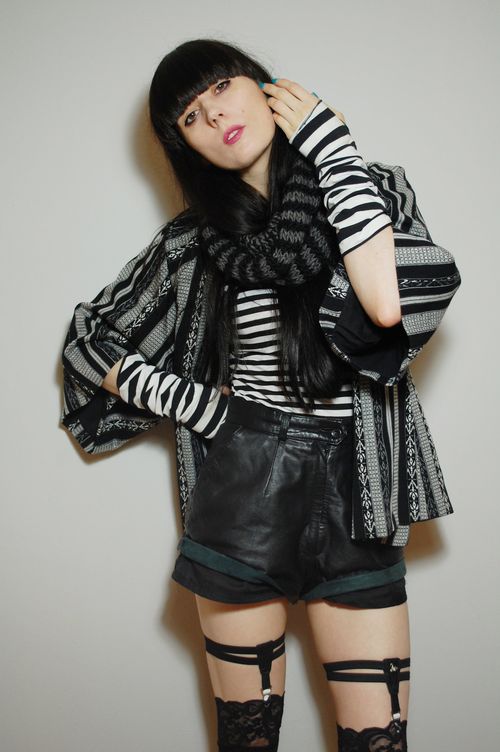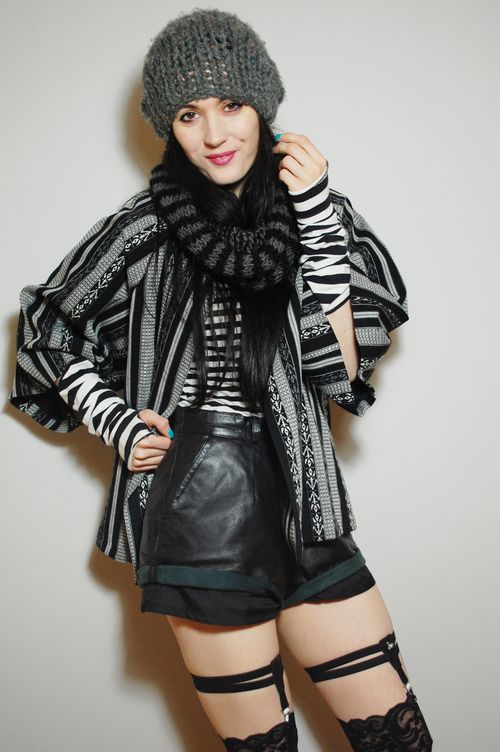 Queen Michelle