Today would have been the Queen Mum's birthday...so I ate cake.
I miss her dreadfully and when things go horribly wrong the first thing I always did was run home to my mum, and not being able to that recently was torture as she was the only person who could make everything seem better. Without wishing to seem maudlin, losing your parents early makes you grow up pretty damn fast and I have to say I don't much like being grown up.
So to celebrate my wanting to remain childish in many ways, in addition to eating cake I think it would be very fitting to be wearing this cake ring from Divine Sweetness.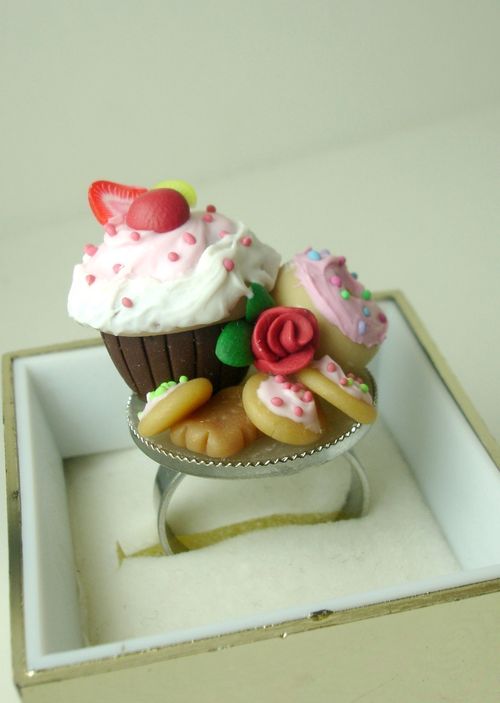 The Queen Mum was herself extremely playful and naughty. She had the wickedest sense of humour, loved to dance and listen to music loudly, was scared of nothing and was every bit as stubborn and contrary as me.
I only hope that if, god forbid, I ever meet the day I have to face cancer I will do so with the bravery and humour she did.
All hail the Queen Mum!
Queen Michelle