Belle Sauvage's prints never fail to make my heart flutter. The exceptionally detailed, perfectly symmetrical designs ask that you delve deep into the artwork to explore the world she has created within the prints.
Her latest collection did not disappoint, nor did her continual use of leather detailing which never bores me when it's done this way.
Her shapes are simultanously feminine and edgy and she isn't scared to take challenging silhouettes, like an exaggerated hip, and work them in such a way that doesn't scream "you must be fearless to wear this!" - because she has a knack of making the shapes soft and pretty enough that it doesn't require a bucket load of attitude to carry them off.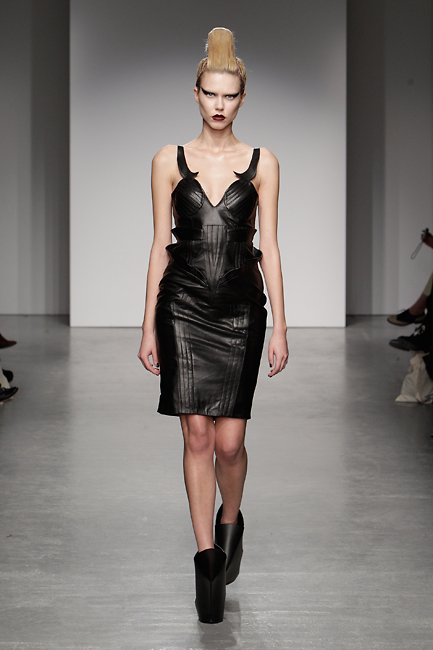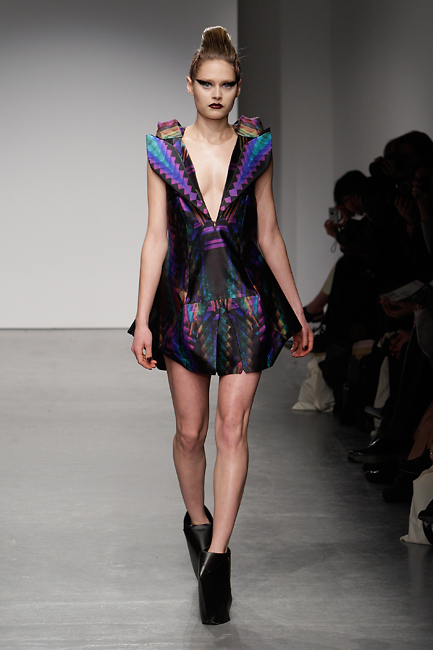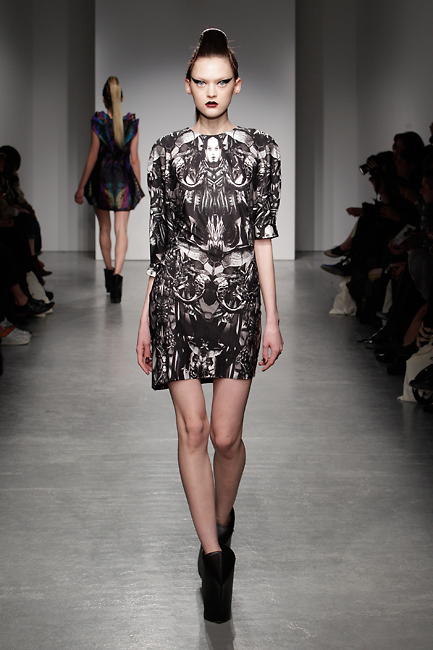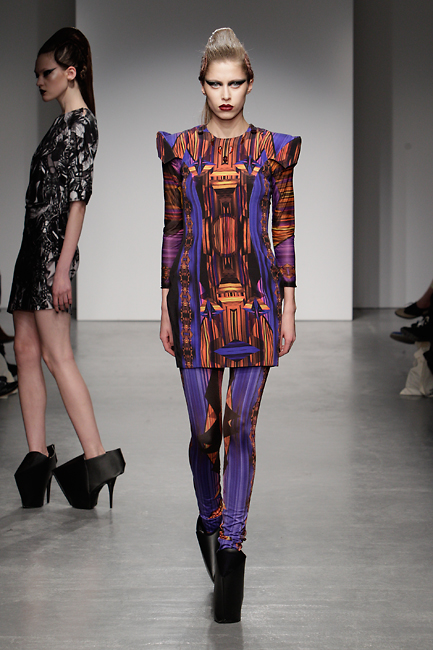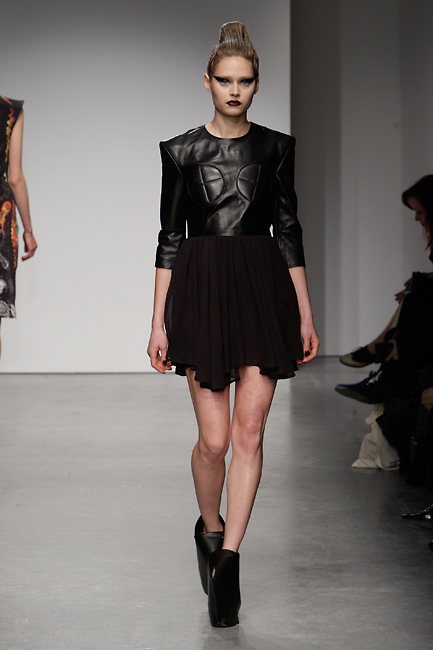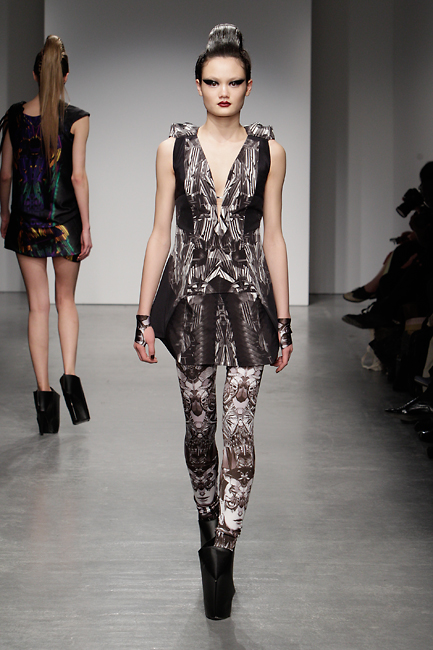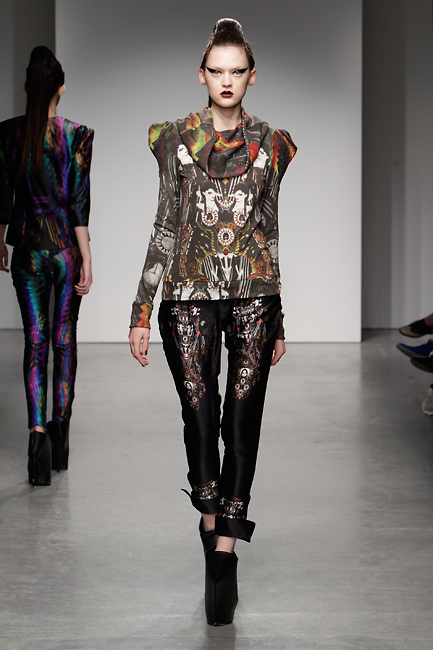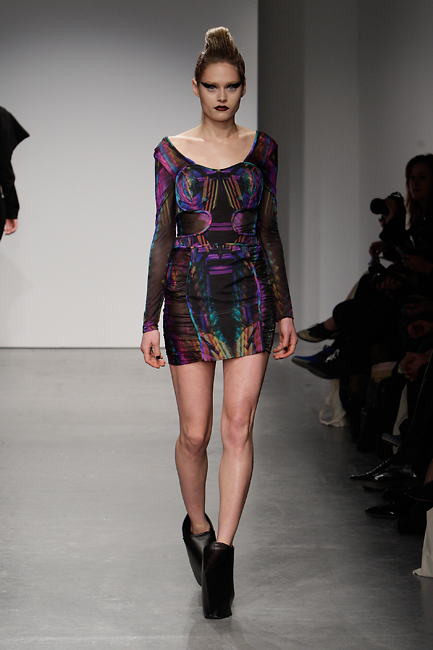 I think I want to wear this outfit every day in life!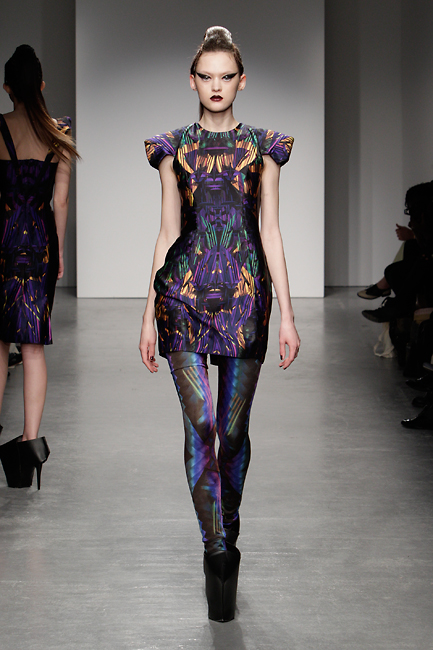 Or maybe this one - the colours are utterly outstanding. Jewels colours on LSD!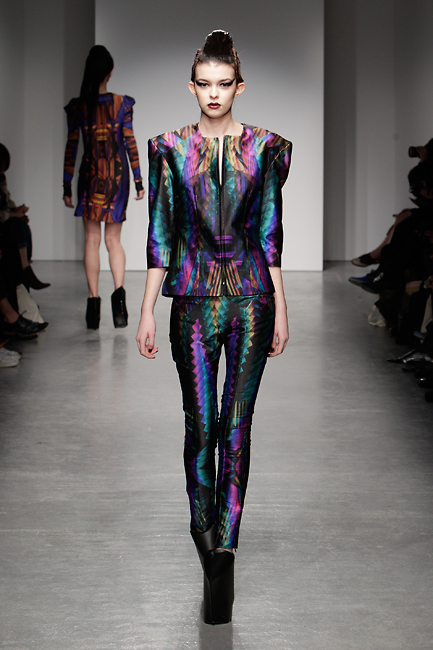 And surely this is the next best thing to having the Misfits skull emblazoned upon your body?! High praise indeed!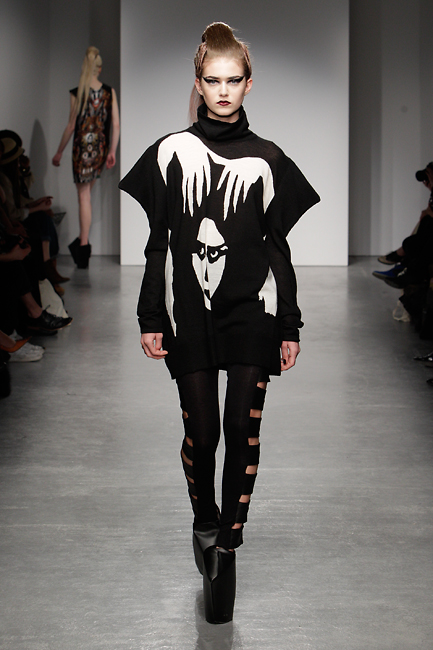 Queen Michelle