A couple of weeks ago I got sent a stunning pair of nude leggings which are coated up to the knee in black rubber-like material, and the perfect sheer t-shirt from Babooshka Boutique, who has a shiny new online shop. I've spoken about the label before with regards to her Etsy shop, but the items in her new shop are ticking all my boxes perfectly.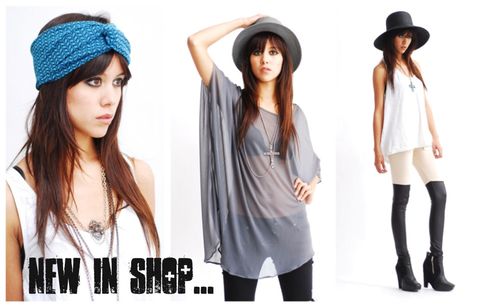 The t-shirt hangs and drapes utterly perfectly.
Babooshka top, Black Milk leggings, Margiela circle scarf, Margiela boots, Giia neckpiece, H&M vest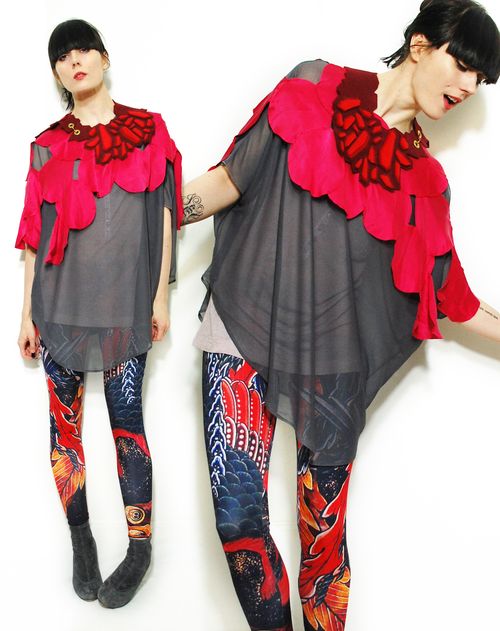 Vintage long skirt, Babooshka top, Marni shoes, Giia neckpiece, AA mesh dress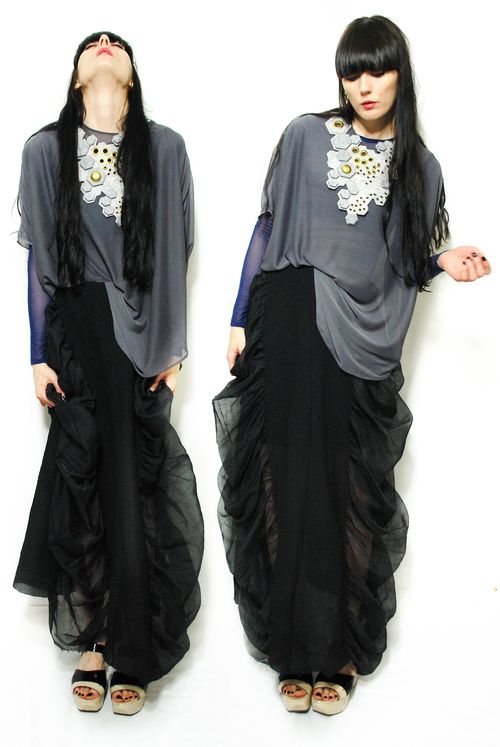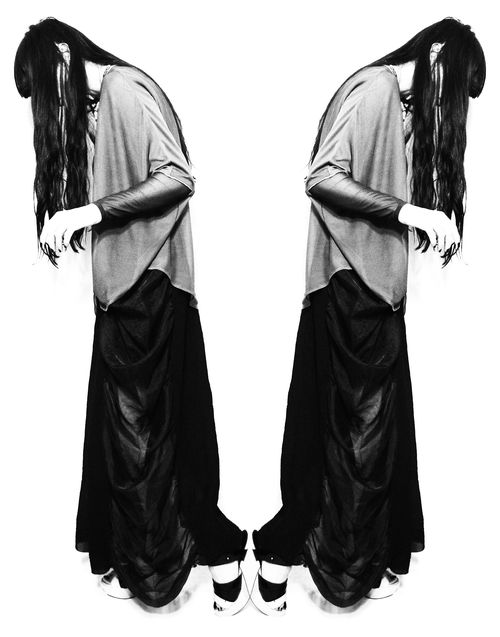 The leggings are made of the softest jersey and are nicely high waisted.
Babooshka leggings, Norwegian Wood top worn as skirt, Swan Diamond Rose sock garters, Marios Schwab shoes, PVC hat, leather vest from charity shop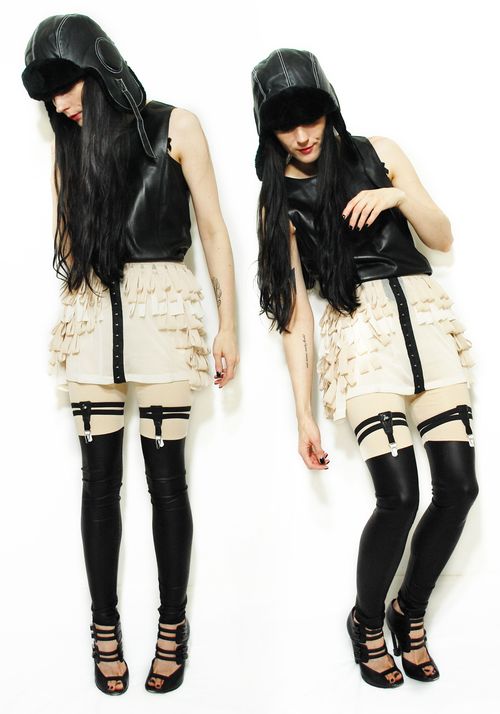 Babooshka leggings, Jeffrey Campbell wedges, Primark dress, Stolen Girlfriends Club crop top, vintage sheer gloves, vintage denim waistcoat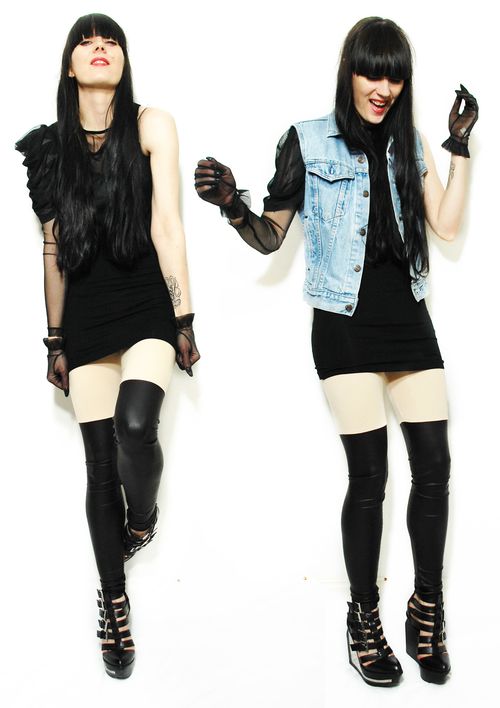 Babooshka top and leggings, River Island gilet, Carvela boots, Topshop grey jersey dress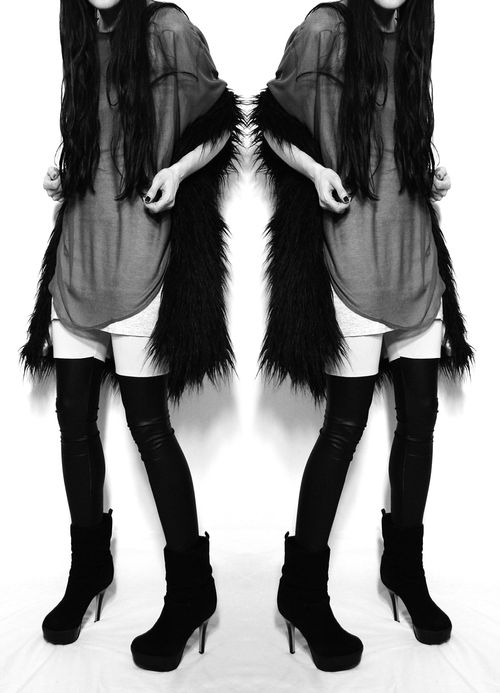 And yes, thanks to Nasty Gal I finally got Clinics that fit - it's only taken almost 4 months!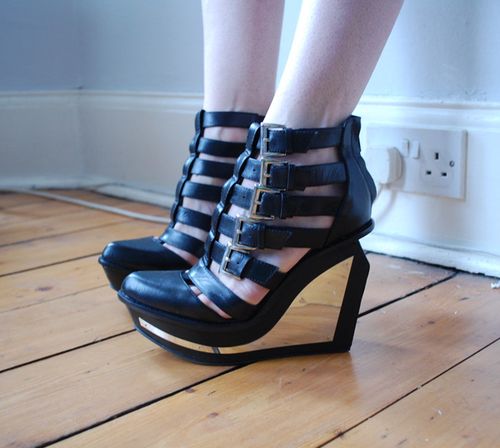 EDIT: Ooops forgot to say that if you go to Babooshka Boutique and type in QUEENMICHELLE you'll get a 10% discount!
Queen Michelle