Firstly apologies for sporadic posting but I am currently up north in Aberdeen but I am connected to t'inernet now so should be blogging a little bit whilst I'm here.
Along with some other lovely ladies such as Jennine from the Coveted and Susie Bubble, Swan Diamond Rose send me a pair of her fantastic sock garters.
I never realised how much I needed these until I got them! As someone who wears over knee socks/thigh highs stockings a lot, but also being someone with skinny knees, these have been incredibly useful to me since they actually keep said garments staying over my knees.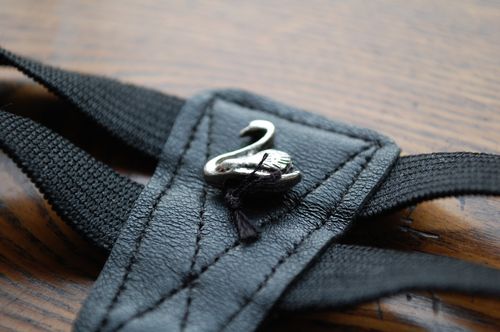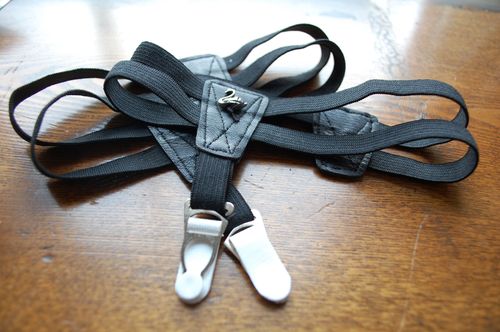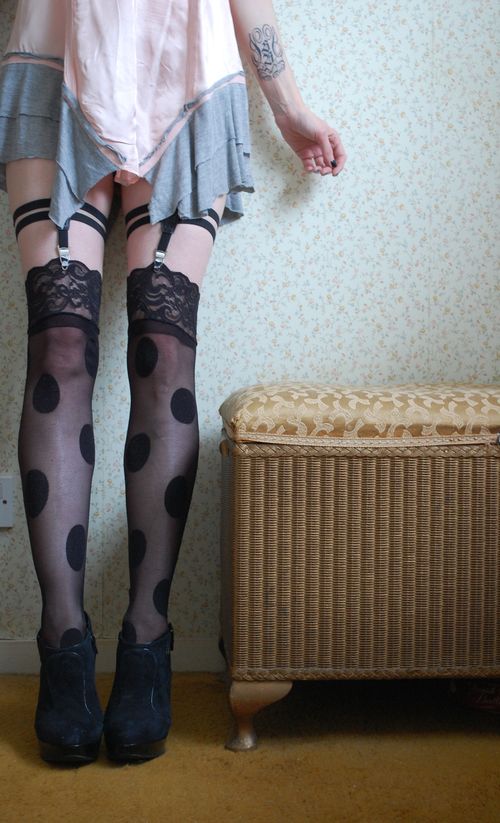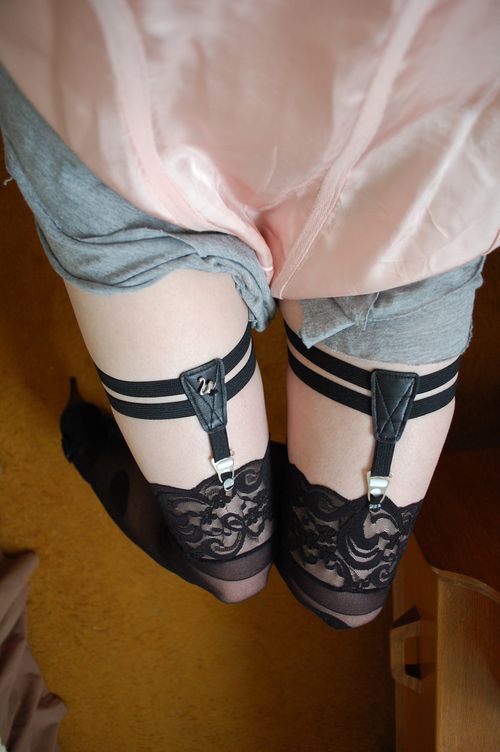 A few people have enquired as to where I got my spotty stocking and the answer is I can't remember! I know I got them online somewhere and I have a feeling the shop might have been called Piracy or something.
Queen Michelle