If I am to dance the night away in the golden ballroom, I need proper fairytale shoes. Shoes like these ...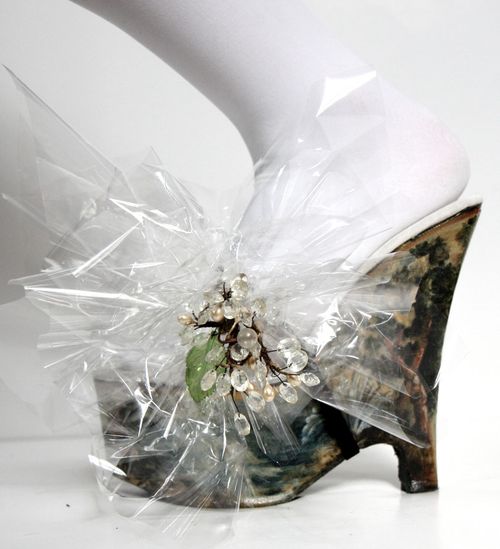 This is the Louis XIV Shoe. A canvas covered wedge,lovingly hand painted with a scene inspired by verdue tapestries and adorned with crystals and finished with a joyous explosion of cellophane. Yes cellophane! These wonderful shoes are the work of Lauren from (In)Decorous Taste which she describes as being - "Authored by a 20-something with a more-is-more philosophy and a penchant for Bennison, bikers, lavish old interiors, rock crystal and rock stars, (IN)DECOROUS TASTE is about reworking "good taste", and walking the fine line between beautiful and questionable with conviction."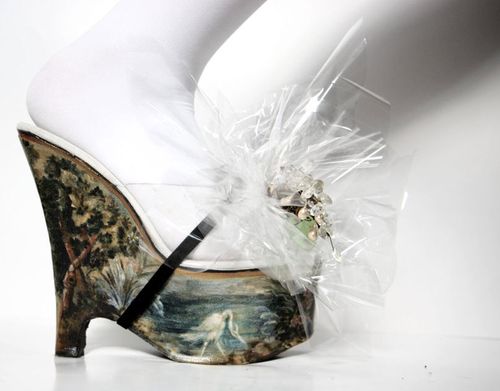 Lauren got in touch regarding the Prada Chandelier sandals I posted about last week,( which I adored but lovely Amy from 
Wolf-Whistle
 hate, hate, hated) saying that she had created her own sandals using crystals. They are stunning but also quite sinister, they struck me more as the kind of thing you would wear for a special night with Superman at his crystal Fortress of Solitude...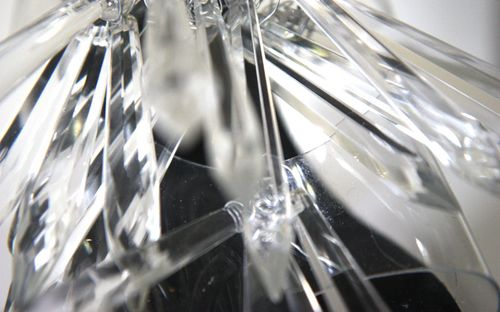 But the best was still to come -
The Cinderella Smashed Mirrored Shoes
. If Andrew Logan had ever made shoes for Zandra Rhodes they would look like this. These would be the perfect ballroom shoes. Although judging by the height of them, I would need to make a run for it barefoot when the clock struck 12...