I get friend requests on Facebook quite regularly from people who I don't know. When one comes in, I rack my brain for a while trying to remember the names of people I went to school with, most of whom I never liked anyway, to see if it is perhaps one of them who, for whatever reason, decided they really need to have me on their list of 'friends'. Envariably I always draw a blank and ignore the request. Strangely, I feel very rude declining their request preferring instead to just ignore them which is, clearly, much better!
I got such a request last night and the name was Davide Bazzerla. I didn't have to ponder as to whether I went to school with him because I know for a fact no-one I knew had that interesting a name so my first reaction was to ignore it. Luckily he had followed it up with a message. And an email. Turns out that I don't know Davide, he merely wanted to introduce me to his work. Well, with three forms of communication then it would have been rude not to at least have a peek. And peek I did.
Davide's work is wonderfully playful and definitately has an element of a DIY feel to it - and I mean that in the best possible way. In may instances he takes basic t-shirts shapes and adds fabulous fabric balls, applique, adds contrasting fabrics or strapping.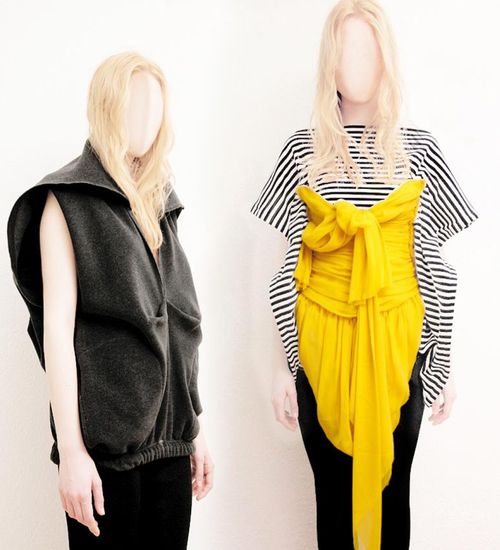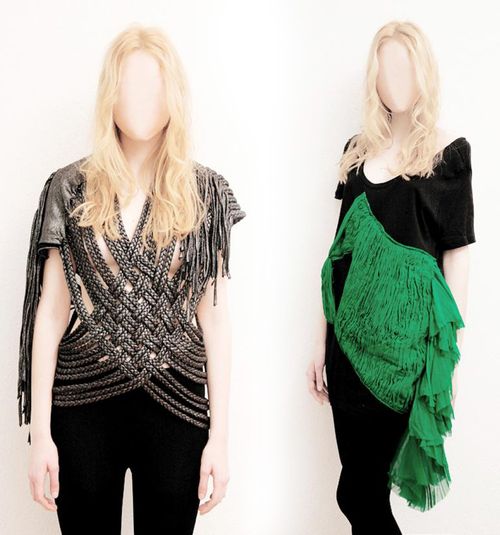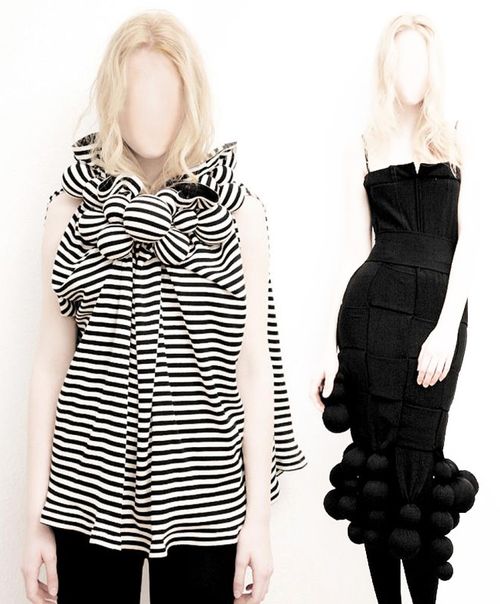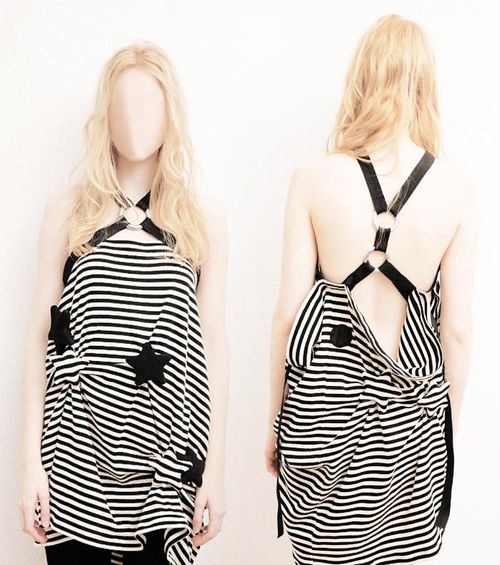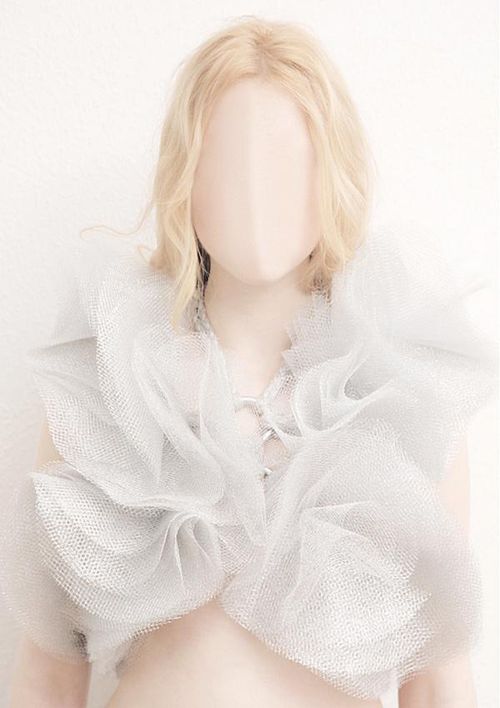 As I said, everything feels delightfully playful. I am massive fan of stripes with a contrasting solid block of colour so the striped pieces are by far my favourite.
I'm glad I didn't just ignore Davide.
Queen Michelle