You already know about my love of collecting vintage girdles/corsets but it's actually quite difficult finding small waist sizes. The few I have managed to get are all from the 20's/30's. However, there are plenty of vintage style lingerie out there.
One of my favourite sites/labels is What Katie Did. In particular I am lusting after a 50's style bullet bra. Sadly I just don't have the guts to wear such a dramatic silhouette....yet. But I keep looking at this fabulous black one, which also comes in a sheer fabric.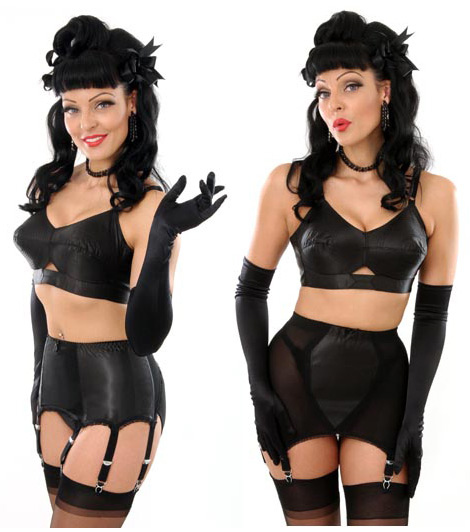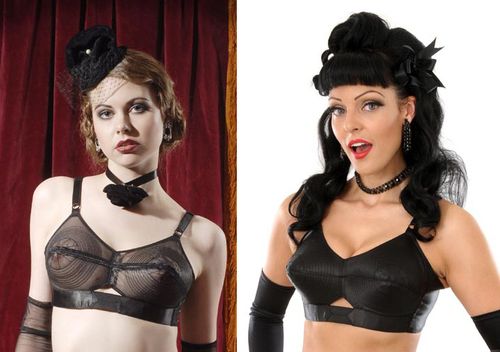 I think this would  work better for larger busted ladies, however I'm not entirely discounting it as outerwear, suitable for being worn over a t-shirt. I might be able to get away with that since it's more bralet sized.
Unfortunately I can't work a whole Bettie Page look since I am not blessed with curves but I could perhaps work it in an edgier way? Hmmm the little brain is ticking over...
Queen Michelle