Another lingerie posts here - sorry Queen Marie!
But a reader introduced me to Korean born, New York based designer Jean Yu and I was instantly overcome with lust for these whimsical little nothings.
The designs are exceptionally light, pretty and very 30's in style, which exudes old time glamour. The only thing that does put me off is that this model really needs to eat a steak pie or something because she just isn't filling out any of the pieces enough, thus making everything look too baggy and saggy. But try and see past that and you'll see stunningly delicate lingerie and gorgeous sheer and silk dresses which would be wonderful for layering.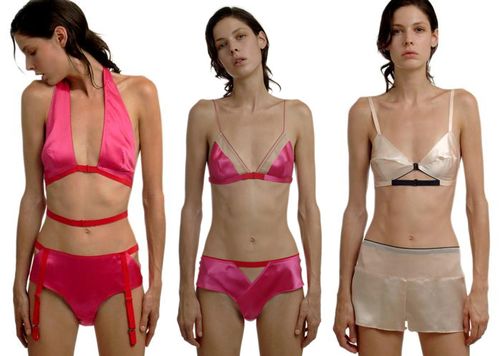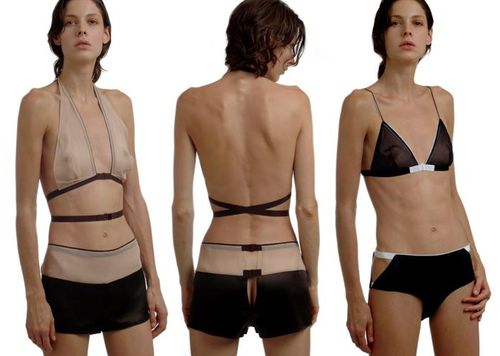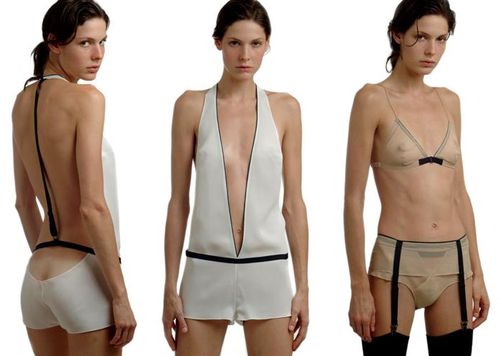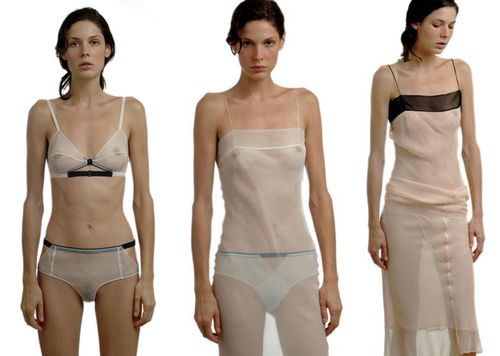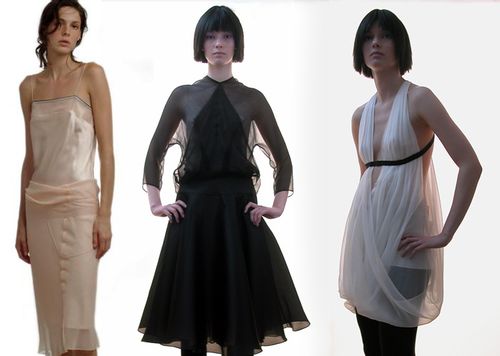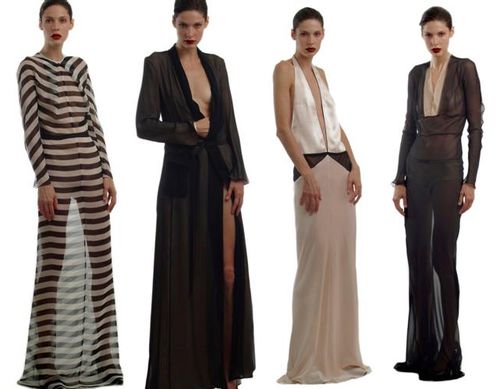 Swishing around in a long sheer frock would make me feel a bit Jean Harlow. Although Ms Harlow wasn't herself a fan of underwear:
"Underwear makes me uncomfortable and besides my parts have to breathe."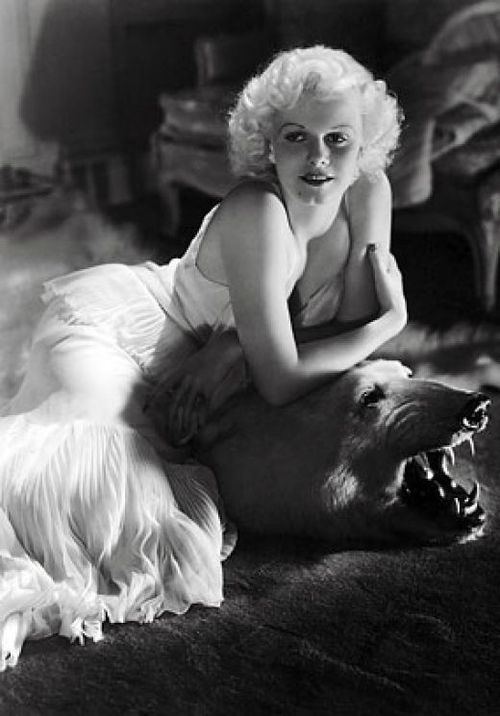 But even Jean Harlow's "parts" could breath in these pieces!
Queen Michelle