I apologise in advance for this text poor post but I have been hit with the most hideous cold, on top of everything else (God, why do you hate me?!), and quite frankly anything I do write is likely to be utter shite anyway, so it's probably best for all concerned that I keep this to pretty pictures.
The pretty pictures in question are by designer Lisa Shahno. Structural elegance at it's best.
I'm sure she'll be reposted on other blogs and hopefully they will provide you more info about her than me. All you're getting from me is: I want one of everything please.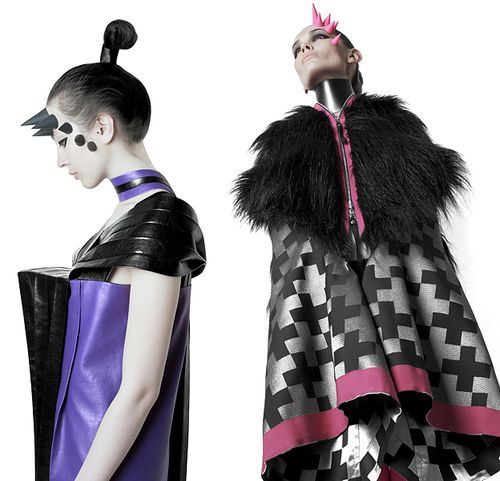 Queen Michelle