Whilst I have acknowledged the fact I do indeed have a soft centre in times of personal crisis, and even paid homage to it by sartorially exploring that side of me, there is also the part of me, the biggest part of me it has to be said, that tends to be able to adequately arm myself emotionally against the onslaughts of life.
When I feel emotionally troubled I always turn to Joan of Arc for inspiration.
With her in mind I decided I needed some kind of physical protective armour to help me fight my battles, since my emotional armour is letting me down somewhat.
Being a Taurus, therefore a bull, it stands to reason I needed some horns. These horns are the ones I'd ideally have.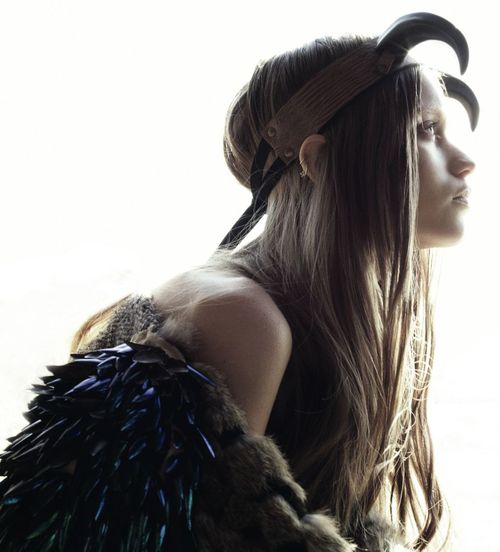 But since that's not possible I hunted down my own horns. After many visits to various goth shops in the city and finding nothing, I finally came across a horned choker on some random online shop back in December. After waiting weeks and weeks for it to arrive, it finally came on Saturday.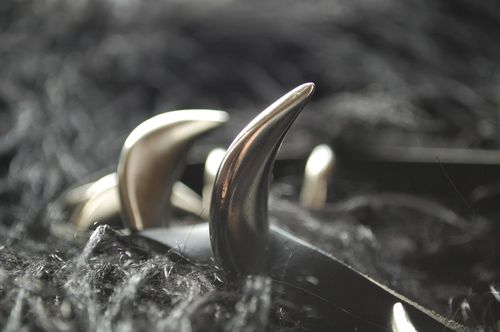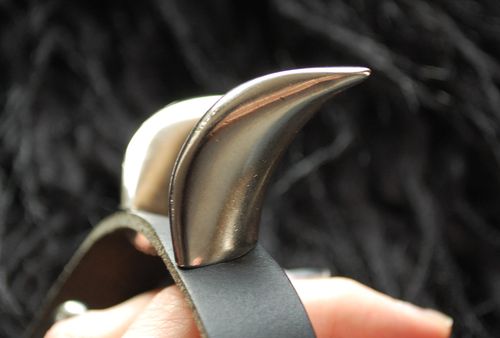 The choker has eight, small, metal horns adorning it. It was really easy to turn into a headband - all I did was hack off the buckle, add some holes, some ties and voila! my own set of horns.
Because it's pretty much a crown of horns, therefore quite dramatic inspite of the smallness of the horns, I feel it works best worn with either a pretty, delicate dress or teamed with something very simple. I opted to wear it with my current favourite very paired down, slouching around outfit: Something Else top, Sass & Bide shorts, Carvela boots; Tabio tights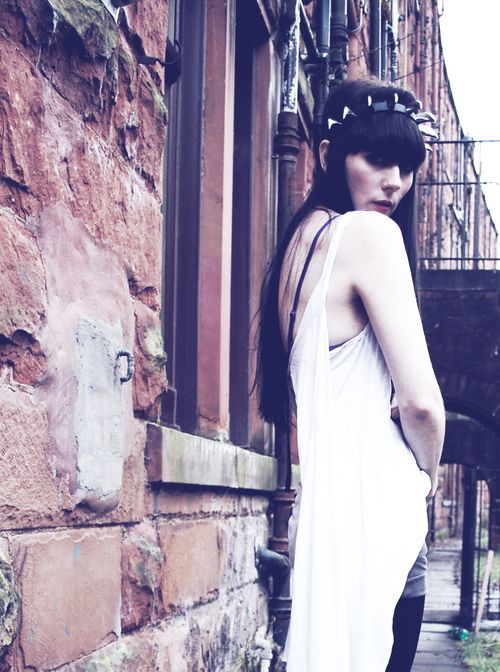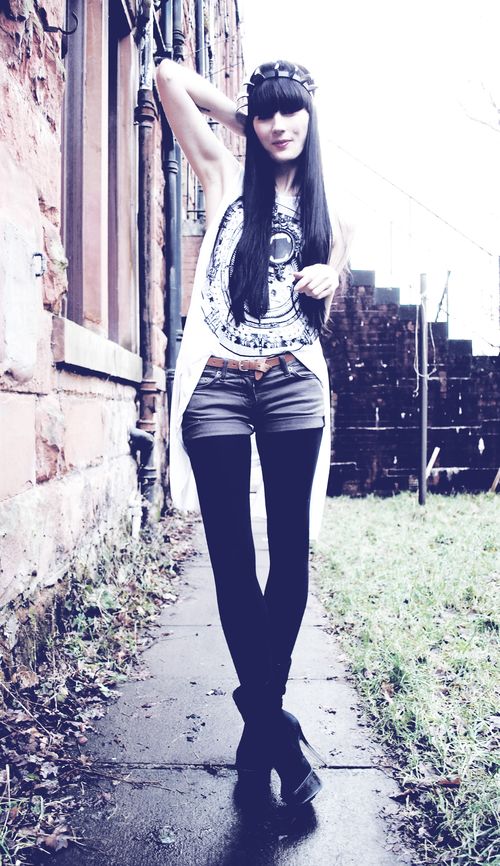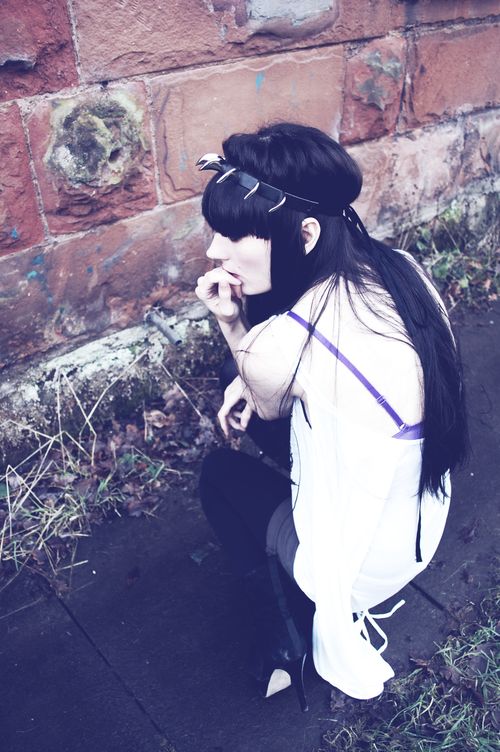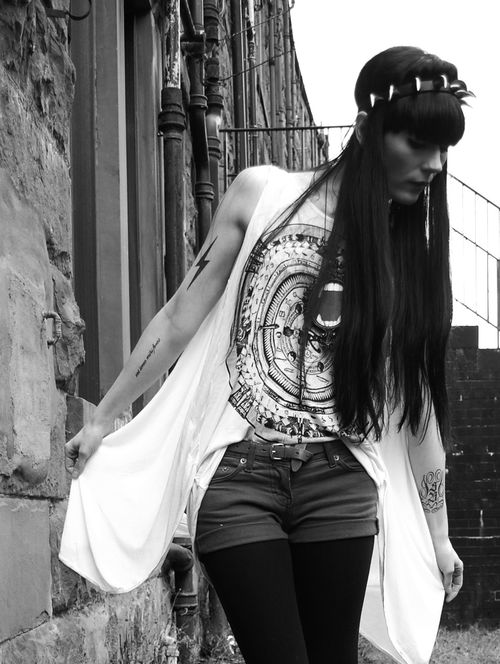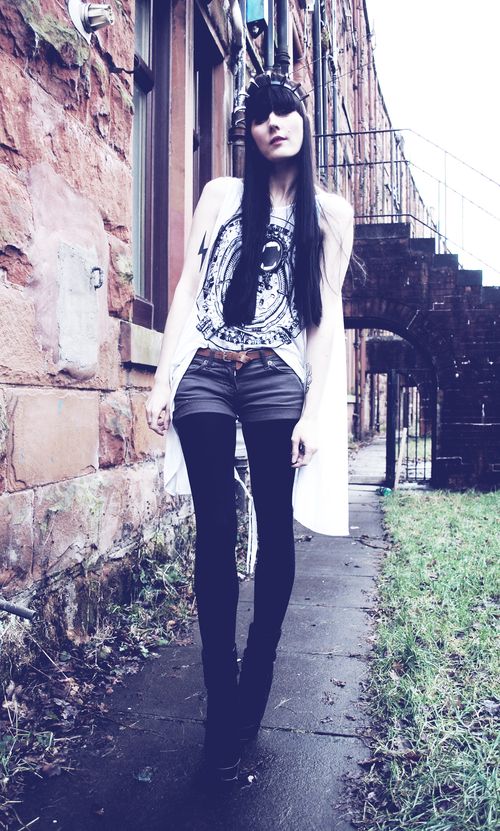 Horns are of course made double effective when combined with razor sharp teeth. In this instance my Agent To Tokyo fang necklace.
Since I feel suitably protected I think we should all listen to Anthrax playing Armed and Dangerous in 1987.
Queen Michelle