Since getting properly measured for a bra, underwear has become a serious interest now.
All my old bras have been thrown away and I have started a sizeable collection of new ones. OK, I confess that not all of them are my actual size, but I feel I fluctuate between what I thought I was originally and what I was measured to actually be. And, as I said before, my actual size is exceptionally hard to come by so unless I'm content with wearing the same two bras forever more, I must accept that sometimes I need to change the size I'm wearing.
My favourite kind of underwear is, without doubt, either vintage style, lace or sheer. I recently bought gorgeous lace bras by Swan and Mimi Holliday for Damaris. Both incredibly beautiful and incredibly comfortable.
I'd love this collection of lace and sheer loveliness:
Arefeva


Carine Gilson and Wolford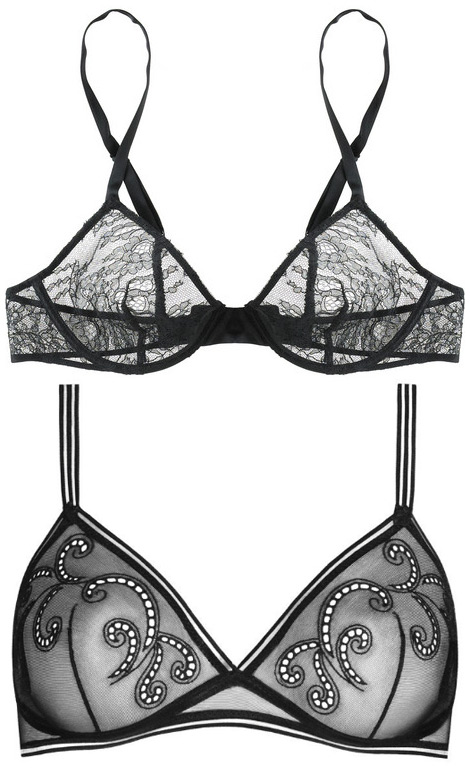 Elle Macpherson and Mimi Holliday for Damaris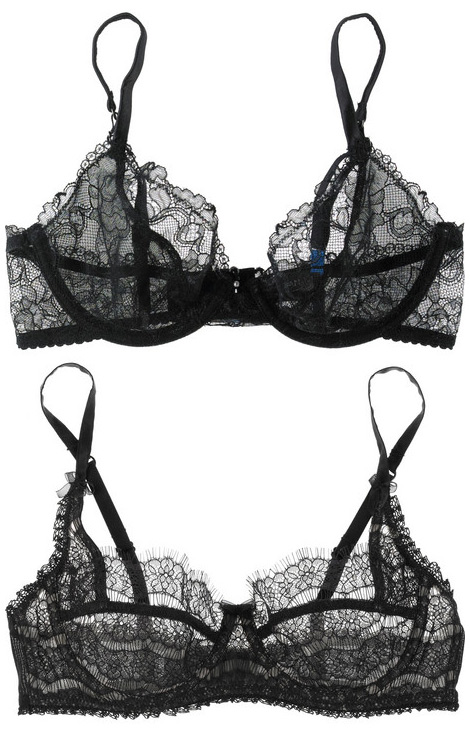 Stella McCartney and La Perla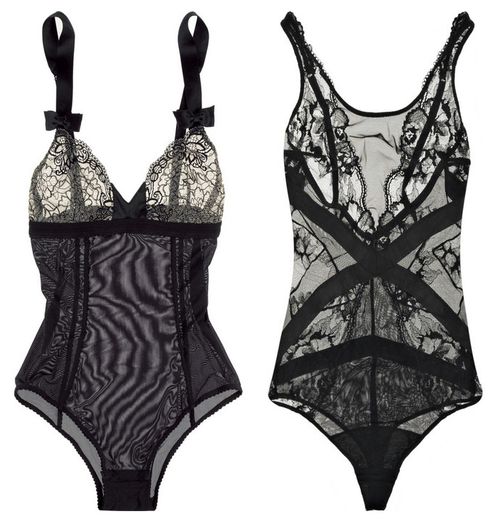 All from either: Farfetch, Net-a-Porter, La Perla or Wolford
Queen Michelle