Thanks today to Oni and Alli whose comments on the Finn Stone post last week reminded me of another Kingdom favourite. The designer Eero Aarnio...
Eero Aarnio first stepped into the spotlight in the 1960s with his colorful plastic seating, such as Ball (1963), Pastil (1968) and Bubble (1968). Aarnio's original designs as well as his bold choices in colors and materials have since charmed audiences throughout the world. None more so than the Pony Chair...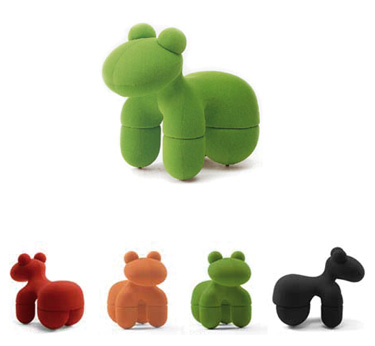 When he designed it in 1973, he said  
"A chair is a chair, is a chair, is a chair ... but a seat does not necessarily have to be a chair. It can be anything as it is ergonomically correct. A seat could even be a small and soft Pony on which you can 'ride' or sit sideways"
The Pony has a moulded foam body, feet and ears which are connected by a tube frame and all parts are upholstered with stretch fabric.  An authentic pony doesn't come cheap, you can expect to pay about $2600.00 from somewhere like 
hive modern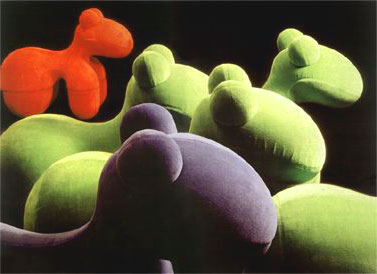 But much as I love the Pony, I think my heart has always belonged to the
Tipi...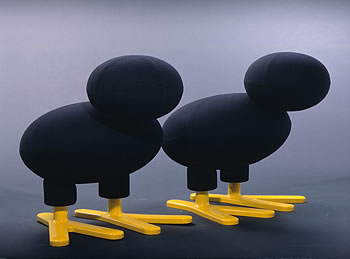 You can find your own little tipi bird at 
Nova 68 
for around $2480
Queen Marie