I get sent ocassional random packages from American Apparel. I don't know when they are coming or why they come, but they do.
It's exciting because it's like the fashion equivalent of a lucky bag - sometimes the things in the package either don't fit or are too awful to wear, and sometimes you get real gems, such as the cookie monster t-shirt, aka apple monster, which has since been given The Treatment, i.e. I hacked off the arms and neckline.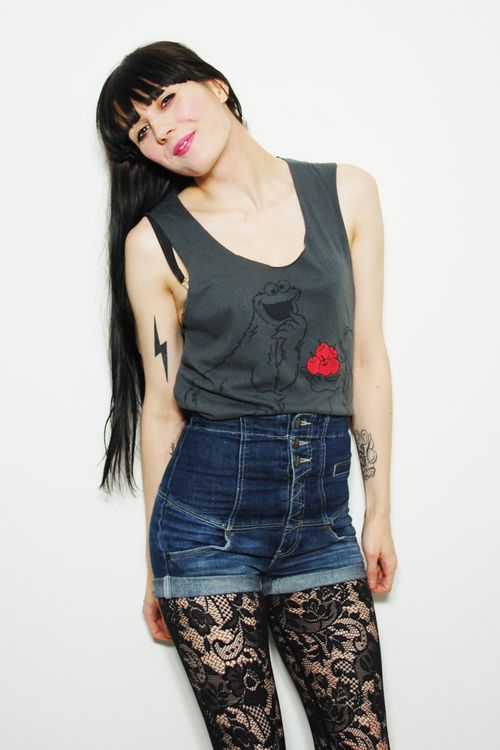 My latest package however contained three items that left me scratching my head a little. It would seem I have been sent the components of my old school uniform! A black wrap-around pleated skirt, purple polo shirt and grey sweater. We all know Dov is prone to a bit of the old soft core but does he really want to see a 36 year old dressed as a school girl? Yes? Really? Dov, you naughty man! Well who am I to deny you?!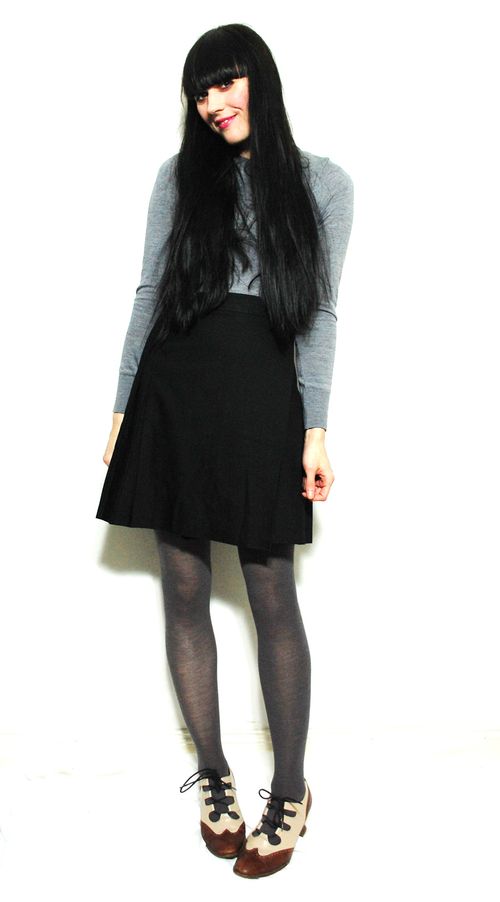 This is basically me as I looked at school at 15, although I was more prone to a grey skirt and black sweater, and obviously being the 80's had bigger hair. Yup, not very sexy Dov. Sorry! I couldn't even try on the polo shirt as it brought back too many dreadful memories of my attempting to play netball at school.
I was then left wondering how the hell could I work a simple, relatively demure, pleated skirt into my wardrobe. I decided to begin by pairing it with Babooshka Boutique drop crotch trousers, DIY one shouldered top, Giia neckpiece and Ashish wedges. I then added an Antonio Marras jacket on top. If Dov did have any thoughts of sexy school girls then I have just killed them stone dead!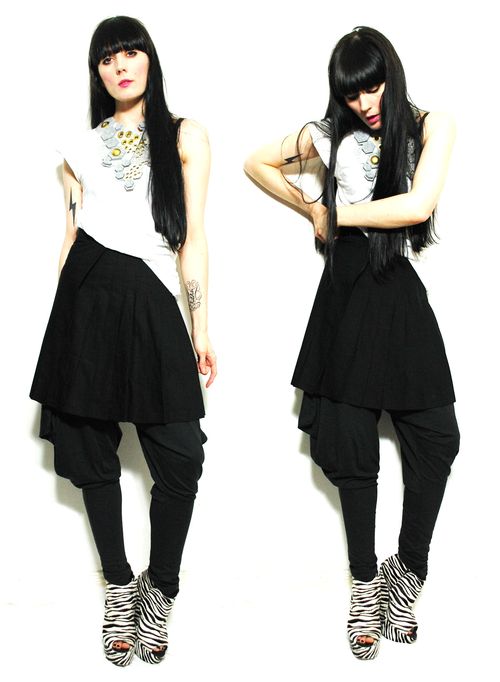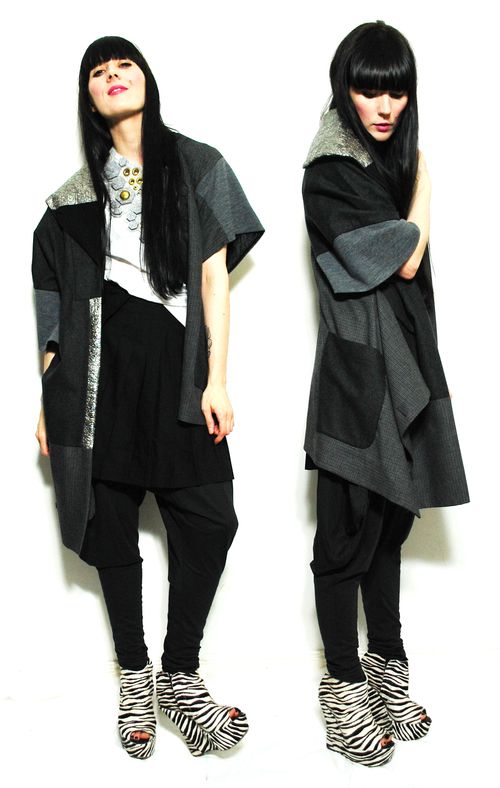 The grey sweater however is much more promising. I liked it best worn very simply, perhaps even verging on my version of elegant, with Black Milk PVC leggings and a Todd Lynn tuxedo jacket.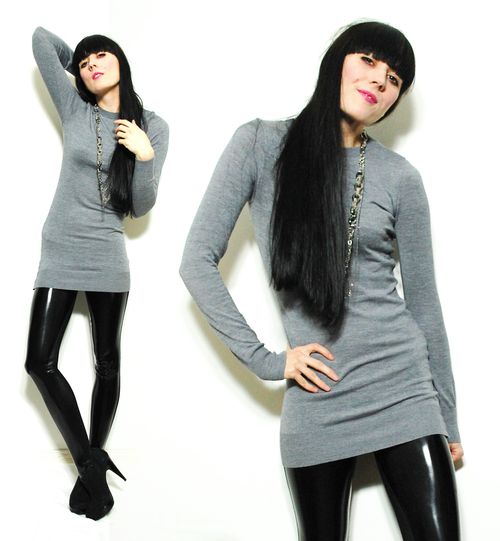 Thank you American Apparel for making me laugh and giving me a challenge!
Queen Michelle