For those of you not aware of very dear Kingdom friend Angie of Norwegian Wood, then firstly I suggest you check out her Etsy shop, then I suggest you pop to Topshop at Oxford Circus in London where she has created a collection for their Edit concession, and failing all those then you could look to what she has designed for Shrimpton Couture.
If it's body chains and harnesses you are after then Angie is your girl. Her collection for Shrimpton, some of which is available now, some of which will come onto the store later, is a beautiful exploration of body adornments putting my own attempts, way back in the early days of the blog, to much shame indeed!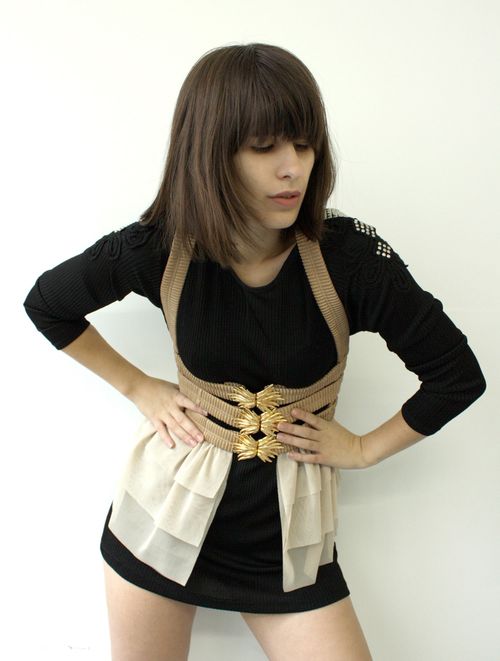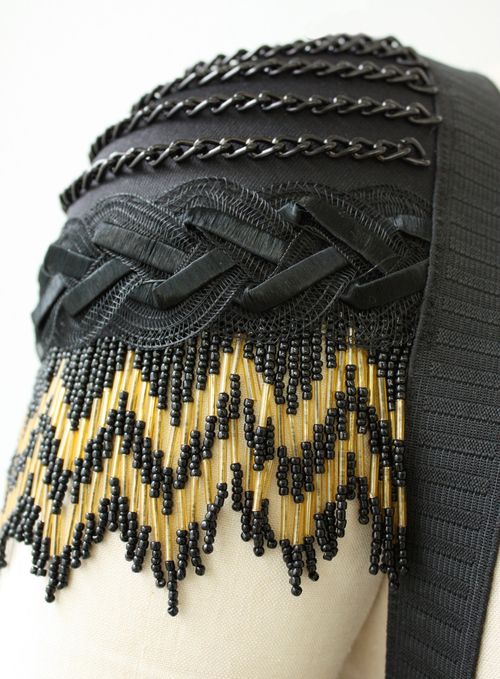 The most outstanding piece of the collection in my opinion.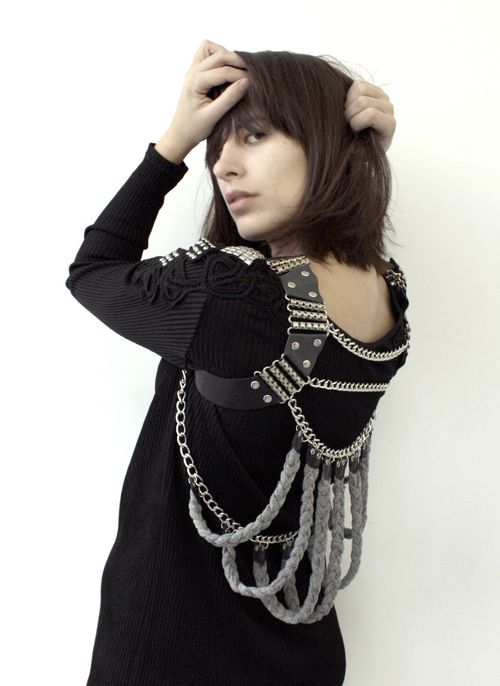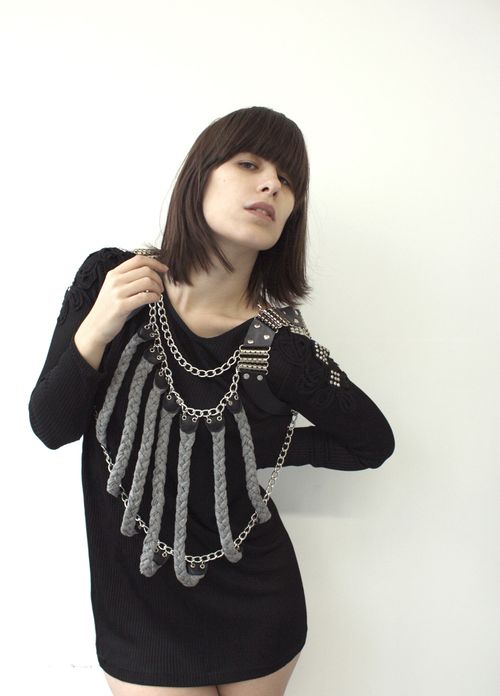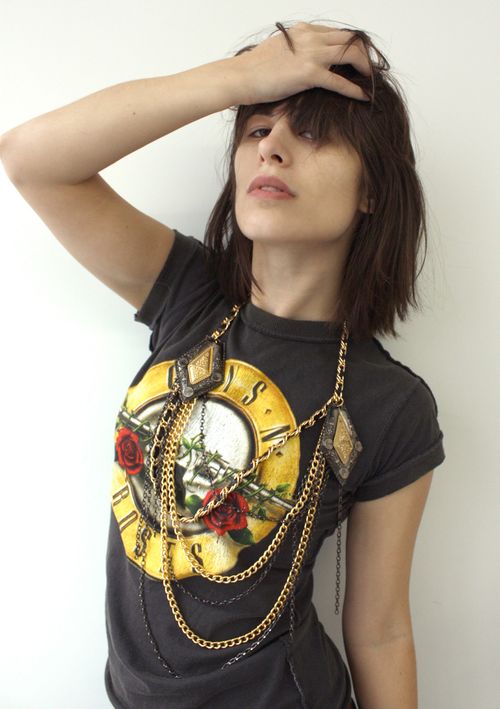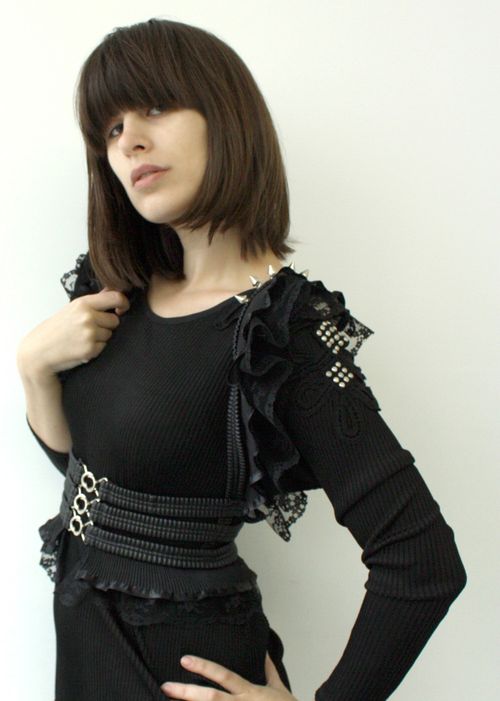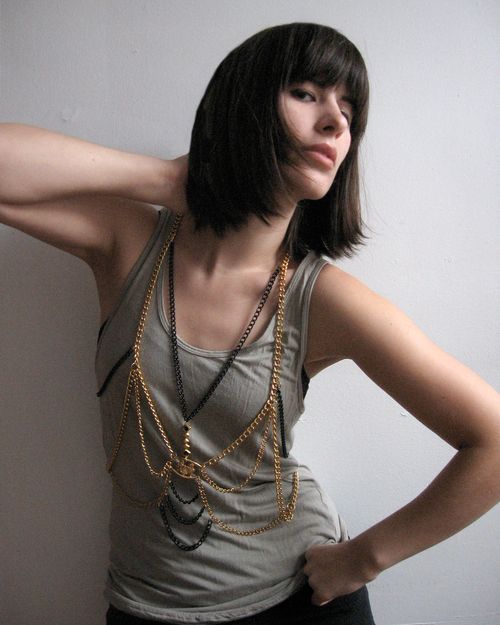 One of Angie's many skills lies in her ability to turn what are essentially quite harsh items, like harnesses, with dubious connotations (not that I ever shy away from dubious connotations!) and give them a beautifully feminine and delicate twist, whether it's by the simple addition of a well placed ruffle here or an ornate beading finish there - it's all in the attention to detail.
On  a personal note, it's been incredible watching Angie's vast amount of hard work pay off as she gets more and more recognition for her creations. And a nicer girl you couldn't hope to speak to, which goes along way in my opinion.
Queen Michelle