There are times that I just want to throw on as many prints and colours as I can find, as hard as it may be to believe. I want to be an optical eyesore, a vison of 'wrong', a sea of 'don'ts'. I want to channel the old lady down the street from me who wears more colours in her outfit than there are eyeshadows at the MAC counter. It's the sense of complete abandonment that comes with with willfully mismatching that makes dressing like this so rewarding.
Admittedly I don't own a vast quantity of overly bright clothes so my print and colour clashing tends to be a little bit subdued. However, looking at Emma Bell's SS10 collection has made me want to head to the nearest charity shop and dig around for as many crazy, bright and full-on colours as I can get my grubby little paws on.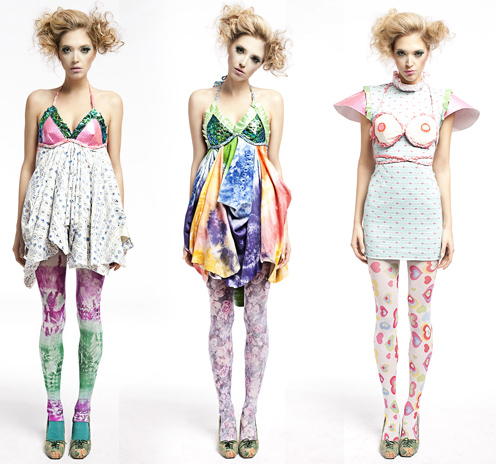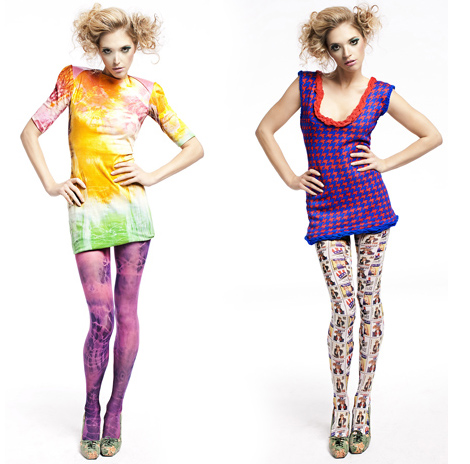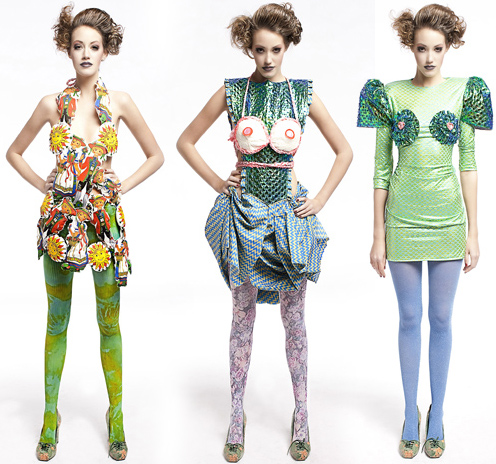 I can see why Emma's aesthetic appeals heavily to the Super Super kids, with it's childlike brightness, use of cartoon-like characters and lots of shiny materials, and whilst all these things are still very much present, I feel with her latest collection Emma has reeled it back somewhat and created clothes that could be put into a more subdued context if one so desired, made more adult if you will. For me, the way she has chosen to clash and mix her prints this season seems little more considered than previous seasons but without reliquishing entirely that sense of childlike playfulness.
Queen Michelle