How wonderful would it be, to live in an apartment that had a teacup for a balcony?
Much as I love it, it would perhaps be a tad impractical to move all the way to Japan just to
sit in a big teacup.
Better instead to stay in Scotland and
sit on a big teacup...
A teacup like this stool made by Holly Palmer...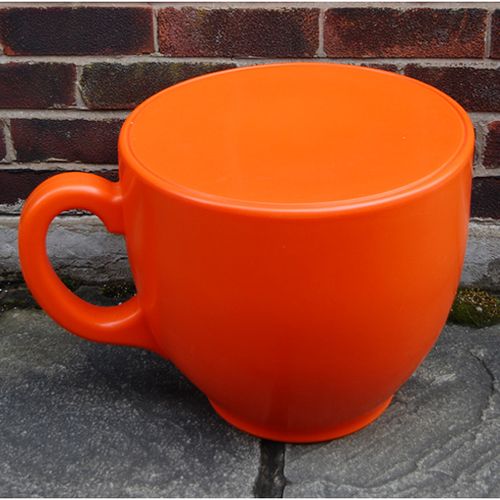 Inspired by Alice in Wonderland you can find them at the wonderfu
l Baltic Mill .
Do I love them, hell yeah!
Can I afford one, hell no!
One little bigcup will set you back a cool £140!
Ah well, A Queen can dream...
x