As you can imagine, with a Palace with two people who can DJ living in it headphones are pretty important to us. Prince B and I are sound nazis and take our headphones seriously, although I tend to be swayed more towards what they look like at times rather than the ambient noise reduction.
Currently the DJ phones we are using are some severely beat up Sennheiser HD280 Pro's. They are pretty ugly but the spec was good for the price. I must admit that when it came time to buying them I did whine "but the Sony MDR-V700DJ's are soooo much prettier!", however I went with the Sennheisers because I knew they'd get trashed and they have actually lasted amazingly well.
For normal iPod/laptop listening I am currently use Sony MDR-V150's which have excellent sound quality, but do look a tad dull. So I had a poke around t'internet to see if I could find some more aesthetically pleasing headphones.
80's Purple came up with the goods with these Eskuche phones. They look real purty in rose gold!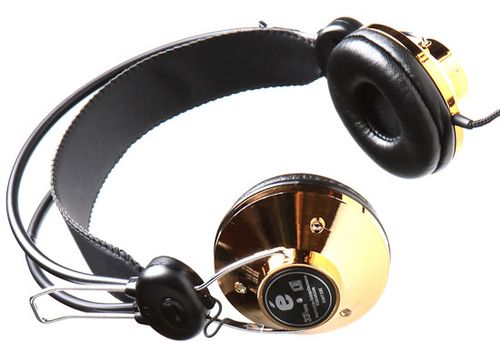 Also loving these orange and white WESC ones, also from 80's Purple. These also claim to be suitable for DJing. They look good enough to eat, but don't look very sturdy for DJing in my opinion. I could be wrong of course.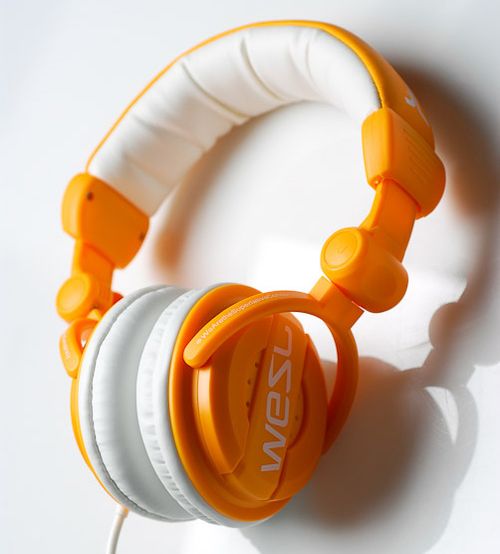 Most exciting though are these AudioChi headphones, a pair of which I happen to have gotten my grubby mitts on. Not only are they amazing to look at, the sound quality is absolutely superb; crisp, clear with excellent noise reduction - they will definitely block out all the annoying noises on the bus!
They come in an array of colours with the most divine quilting detail on the arch.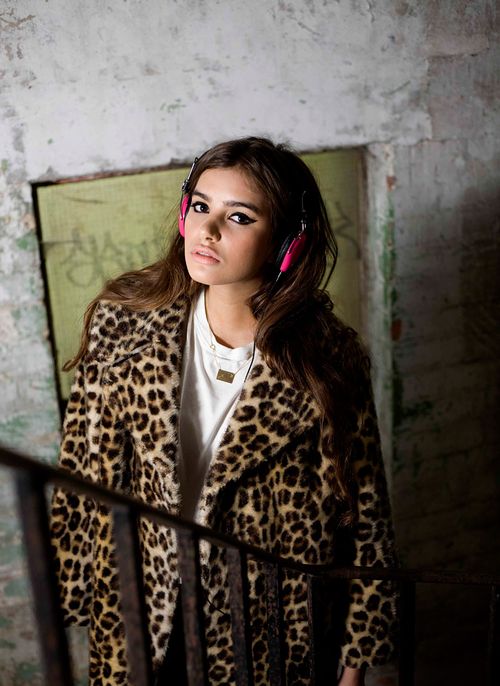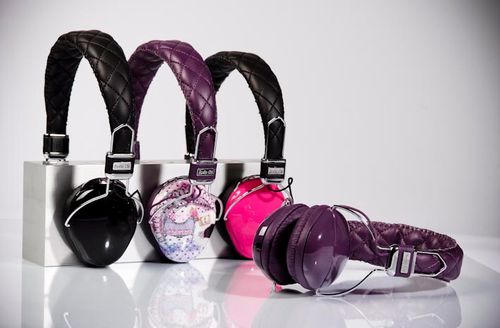 They may be small but they sure pack a punch:
• 40mm Titanium Mylar drivers
• Frequency response: 16~22KHz
• 32 ohm impedance
• 1.2m detachable cable
• Rated power: 30mW
• Maximum power: 100mW (1.79V)
• Sensitivity: 113 dB +/- 3 dB
• Channel balance:  +/- 3 dB at 1 KHz
I couldn't use them to DJ but when they look this good I wouldn't want to shove them into a record bag anyway.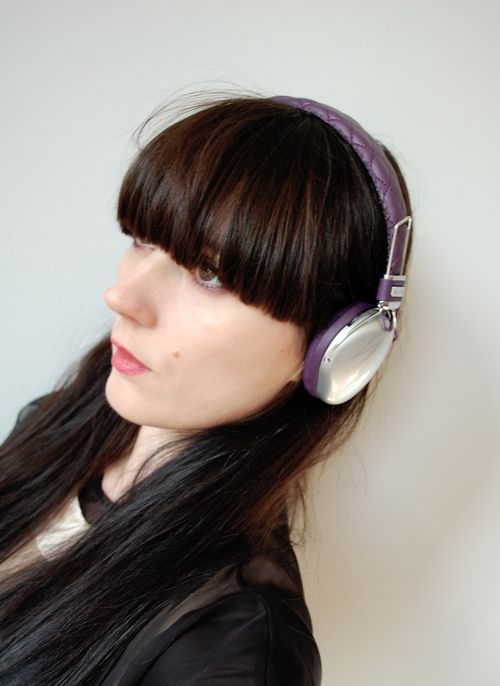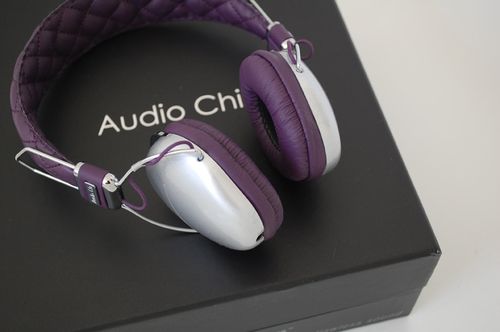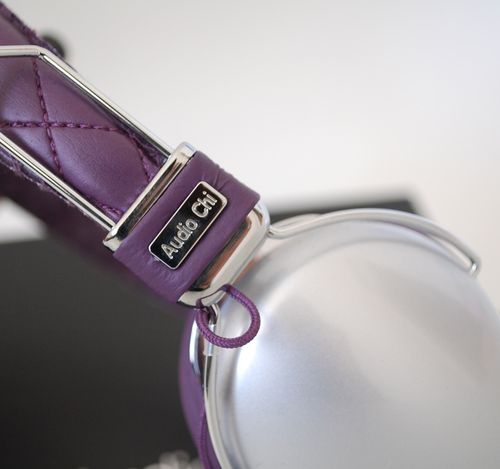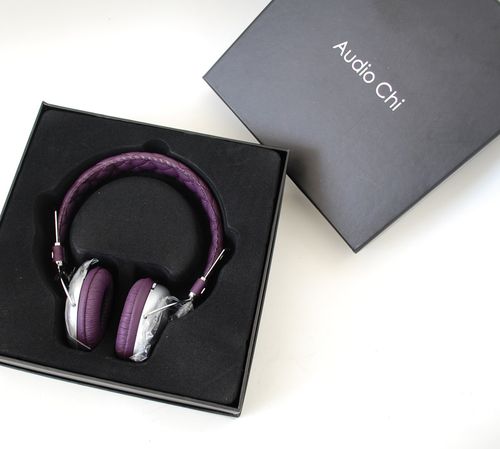 If actual headphones don't excite you much then how about this lovely beanie with headphones applique?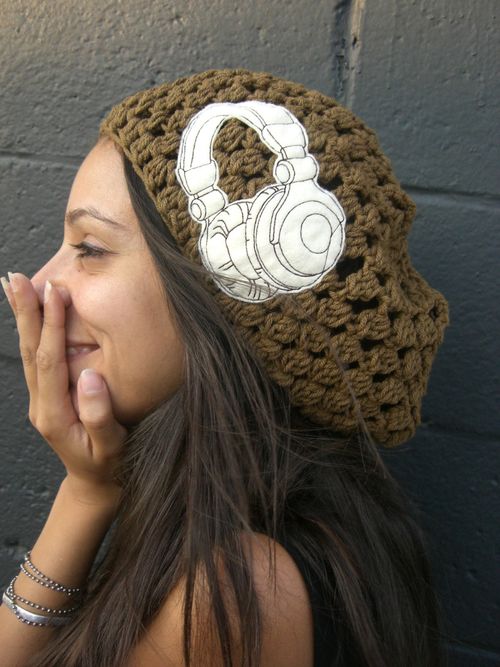 Or pehaps this cracking poster?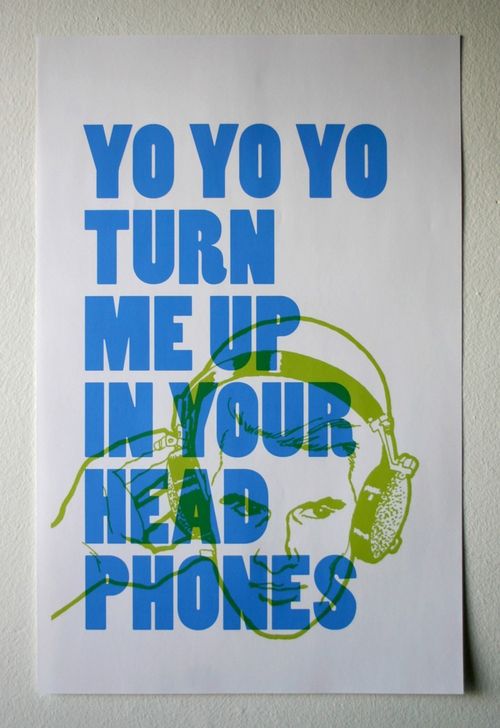 Queen Michelle