One of the many presentations I didn't get the chance to attend during our brief time in London was Derek Lawlor's, who I sort of talked about before.
I was particularly interested in what he would present since his first collection was very defined, with these marvelous looped creations. I was curious as to how he'd move that technique forward and apply it to spring/summer. Since I couldn't attend I was very kindly sent over a couple of images from the collection to have a peek at.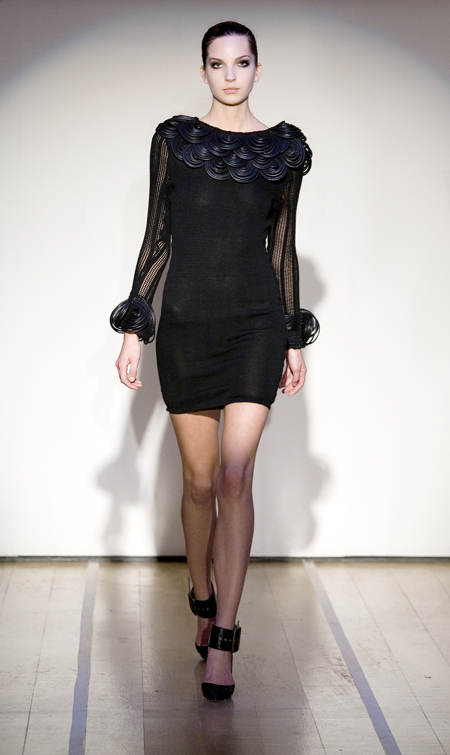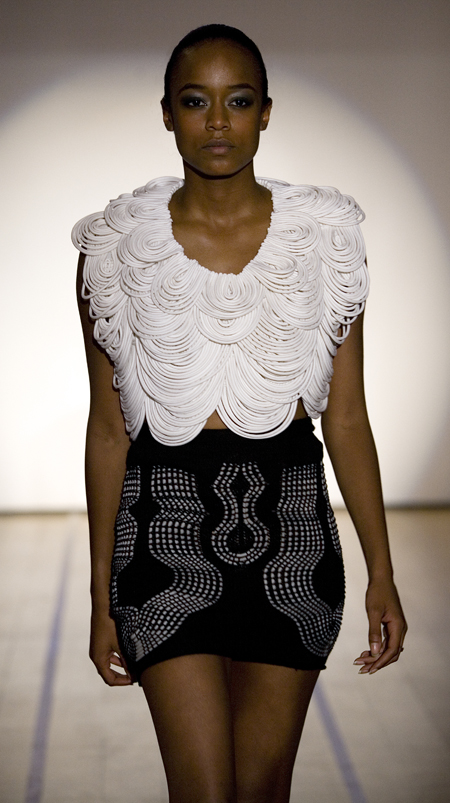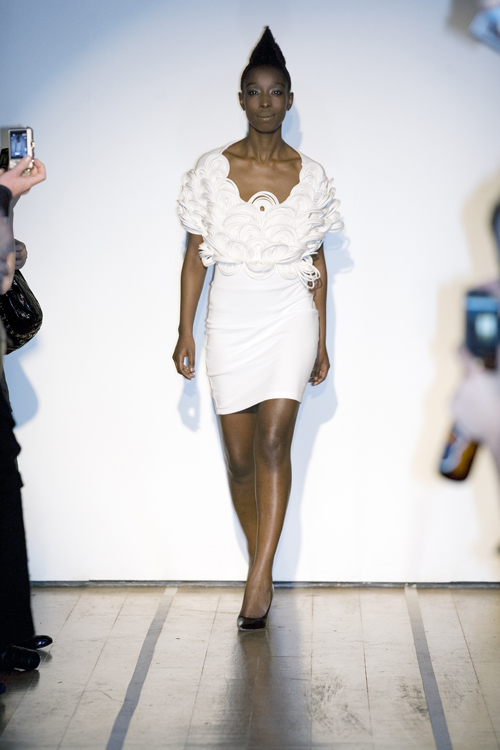 Clearly this is not the sum total of the collection and merely a snippet, but I think Derek has managed to take his looped details and place them in a much more refined context.
Where we saw him display his technique last season to dramatic levels, this season he utilises it as a texture added to well cut, simple pieces - and it works. The boy did good!
Queen Michelle