I have to both warn and apologise to you all!
My posting is going to be piss poor this weekend.
As well as having the most upsetting week possible at work, I have put my back out.*
As a result, I am having trouble even standing up straight. If I hadn't already decided to go as 'poison ivy' to the Optimo Halloween party, I would have gone as a witchy old crone. I have the perfect posture for that , although at the minute I don't think I'll be going anywhere.
When I popped down to see QM and Prince B last night, I was reliably informed that the heat pad on my back was not the way to try to sort it. Apparently I should be putting something cold on it. Prince B recommended a bag of frozen peas. Vegetables!!!! come on B think about it, all I have in my freezer is a loaf and some cornettos, neither of which I think will do the trick.
Maybe what I need is this genius snow rug complete with sled coffee table from the divine 
Hidden Art Shop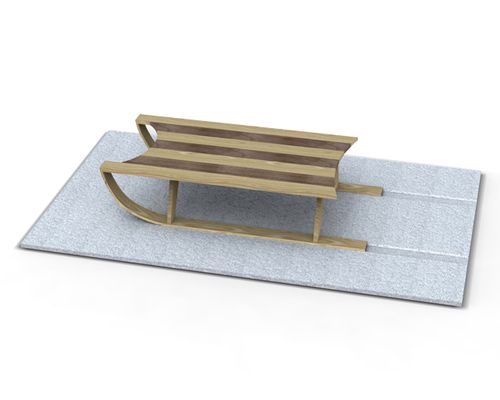 At £645 it's not cheap, but if I thought lying on the snowy rug would help sort my back, I would happily start pawning the crown jewels.  *sigh*
Queen Marie
*Oh and in case you wondered how I done my back in? I simply bent over. I freakin' bent over. How lame is that!