Viktor and Rolf have taken tulle to new heights and I am love love loving it...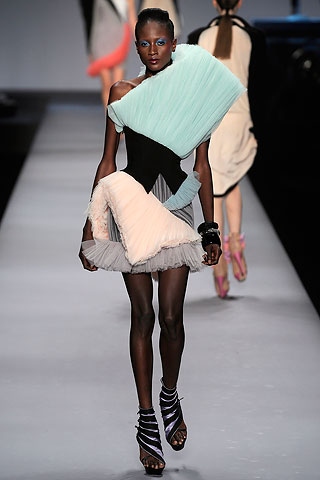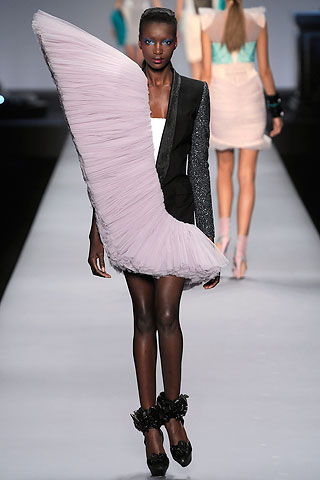 The fashion moths have found their way into Viktor and Rolf's studio too, but going by the size of the holes, they must be be pretty friggin gigantic moths...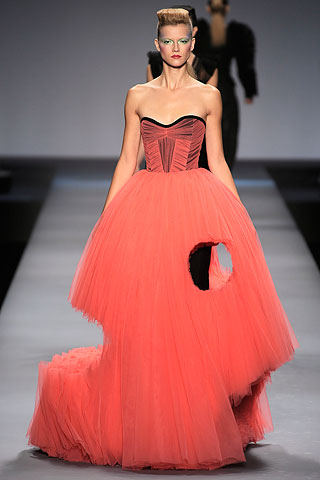 But no! it's not moths! as Rolf himself explained 
"With the credit crunch and everybody cutting back, we decided to cut tulle ball gowns" 
This stunning show also had one outfit that somehow managed to sum up all the diverse things we love in The Kingdom - The shape, colours and cut of this dress are pure Queen Michelle while the whimsy of the floral sandals is making my heart jump...
Queen Marie