At the weekend a super surprise parcel arrived at my door courtesy of the wonderful Giia whom I wrote about a wee while ago. Unknown to me she had wrapped up two of her new designs and posted them my way. Yay for surprises!!
When I opened the parcel I found to my utter delight a delicious grey hexagonal collar complete with rivets. It's simply astounding.
Random cropped vest/Giia neckpiece/vintage leather shorts/Christopher Kane for Topshop leggings/Martin Margiela boots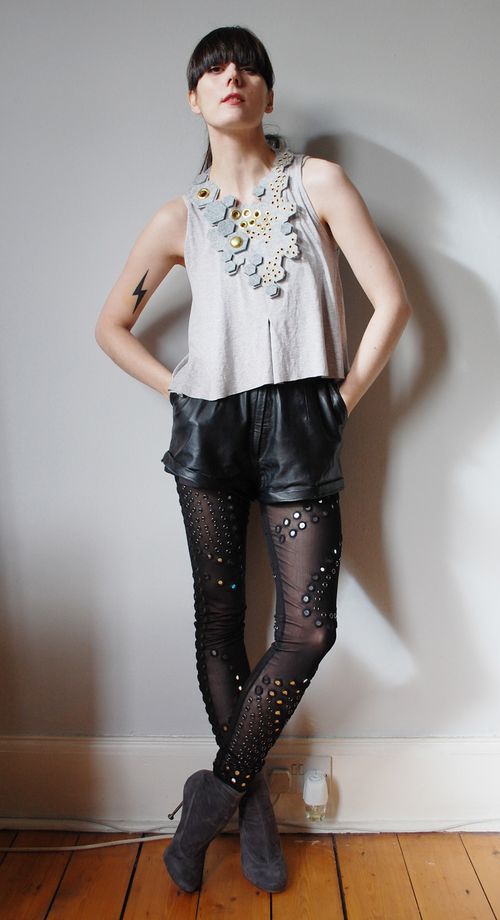 It actually took a while to realise that in the little red felt bag the neckpiece came in there was actually a second piece hiding! A beautiful red collar with felt jewels!
Black Milk leggings/Jean Pierre Braganza dress/Giia neckpiece/Carvela boots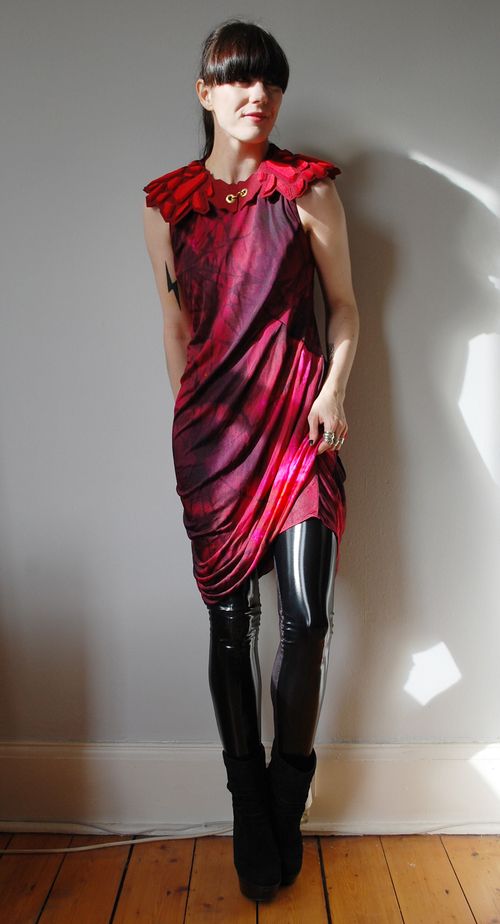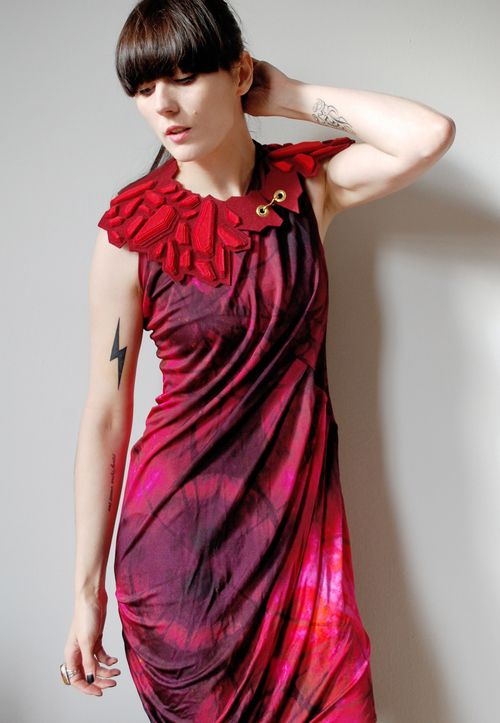 Her new designs are plentiful if you have look through her shop. I adore the hexagonal shapes she's chosen to explore and obviously the rivets have my attention.
Queen Michelle