For reasons not even known to me I find myself fascinated by the human skeleton - I think it's remarkable both visually and technically.
My wonderful skeleton hand cuff created for me by the talented Louise of Super Duper Things is rarely off my hand.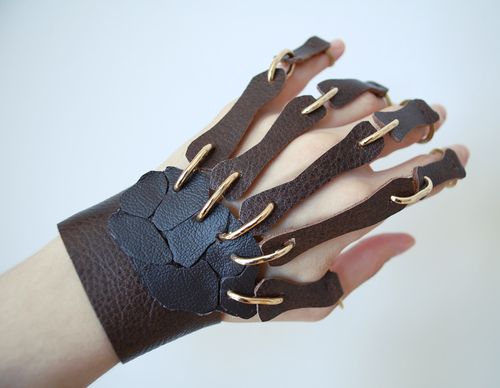 Or I'm getting a dress designed to look like a rib cage (and wearing a little ribcage necklace to match)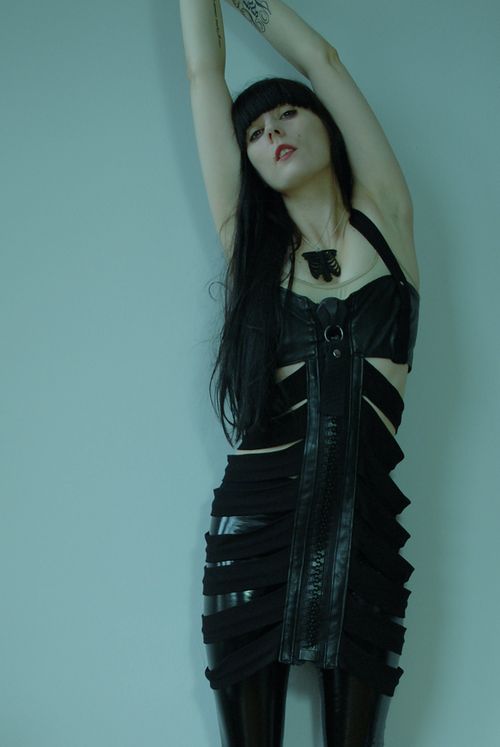 But, thankfully, it seems I'm not the lone soul with a dubious interest in bones. Designer Patricia Nichols, stocked at Bitching & Junkfood, has taken perspex and created the most incredibly massive ribcage neckpiece ever!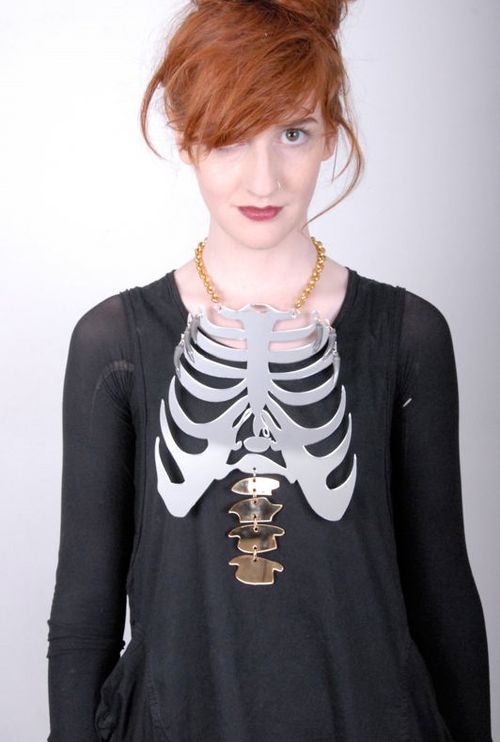 That rack of ribs don't come cheap, but oh how I'd love to have that resting against my actual ribcage.
Seems designer Katie Eary is loving her bones too with her latest collection, Naked Lunch, inspired by William Burroughs' classic novel. There are skeletons aplenty and applied in the twisted yet humourous way Katie does so well.
(Images nicked from Dazed Digital)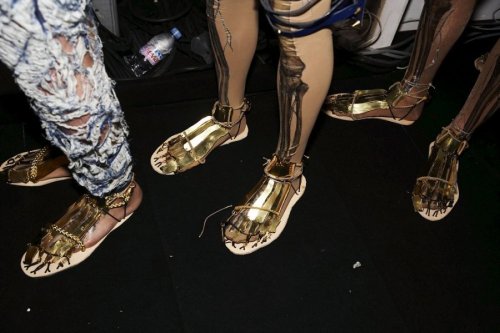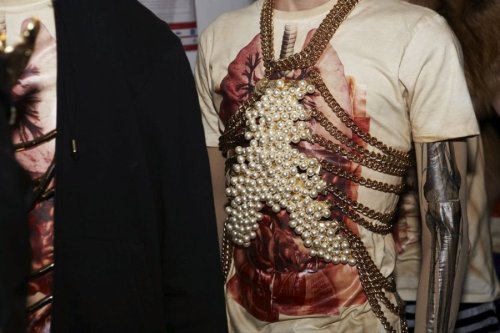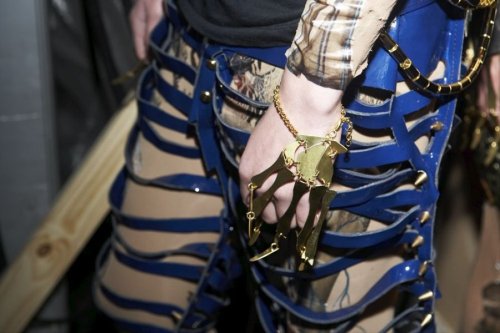 So it seems bones are having their moment in the limelight. Sadly for our dear Sister Wolf her own bone moment is none too pleasant having just broken her poor hip! We are sending special healing vibes to your hip Sister!
Queen Michelle