After some discussions with my chum James from Black Milk about body suits, my conclusion was that I can't do them unless they are high necked as I don't quite have the 'lady lumps', as a famous woman once contemplated. I am still awaiting the arrival of the black Christopher Kane for Topshop one which has both a high neck and arms, but the low cut swimsuit styles evade me...until I actually saw James' creations. Holy hell, they are amazing!
OK, hot model, hot styling and general all round hotness helps me actually reconsider the possibility of a low cut body suit. Behold the work of a boy genius!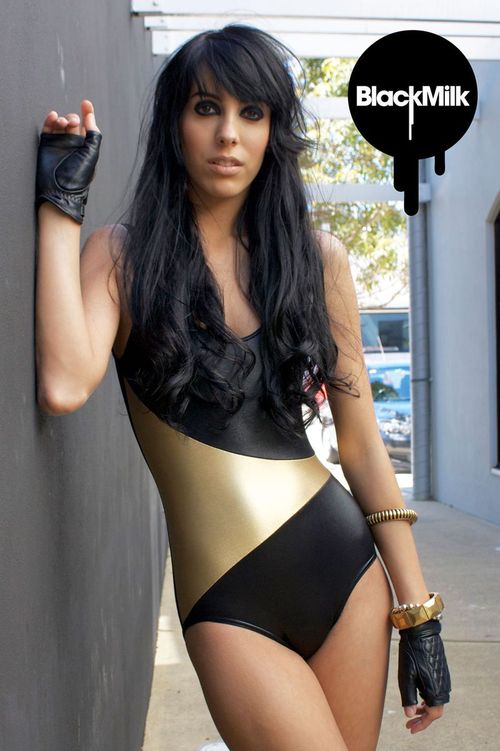 Grommets, panels and Mickey Mouse ears? Doesn't get much better than that!
Queen Michelle