I mentioned before that I, along with some other bloggers, had been asked to create a DIY for a magazine. Well, now that the magazine is out, Vogue Girl Korea, I can post the full tutorial.
Firstly, I'd never seen Vogue Girl before as we simply can't get it here so I was thrilled to receive a copy as it's actually an amazing magazine, inspite of the fact I can't read any of it. I love it for the reasons I love Vogue Nippon - the inherant understanding of good layout and brilliant typography. It's packed with great images and I genuinely enjoyed looking through the magazine.
I haven't heard of any of the other bloggers featured, apart from Park & Cube, so it was cool being introduced to those, but sadly I can't read their tutorials for their DIY's.
My own DIY was a version of the Lanvin necklaces from the AW10 season.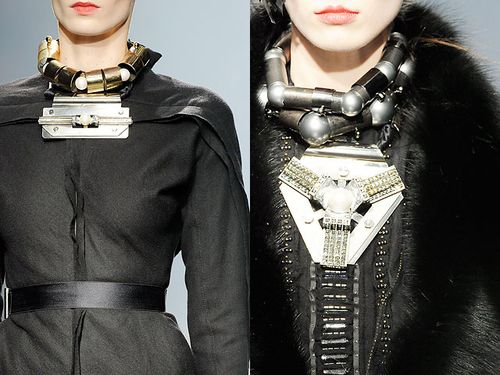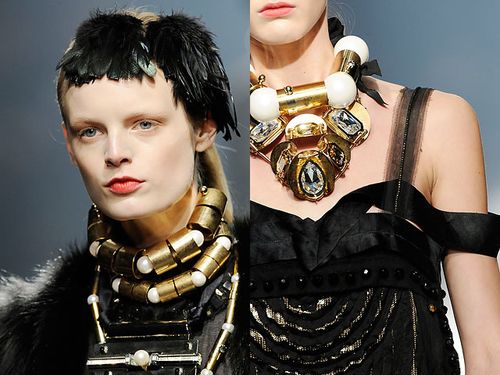 To me they looked like a bunch of stuff from the hardware shop so that's what I did - headed off to B&Q and bought some copper couplings and a hinge, then to the art shop to get large wooden beads and jewels. I used spare net and strips of jersey I had lying around to thread the bits on to make two necklaces.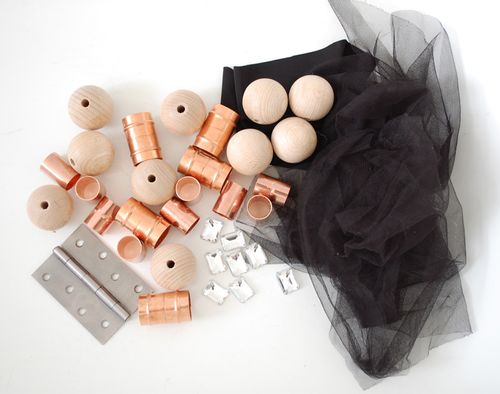 The process was really easy. I wanted a short chunky necklace which was just the wooden beads and cooper couplings, and I wanted a longer necklace which also included the hinge.
The short necklace
A simple case of threading bead then coupling until I got the required shape.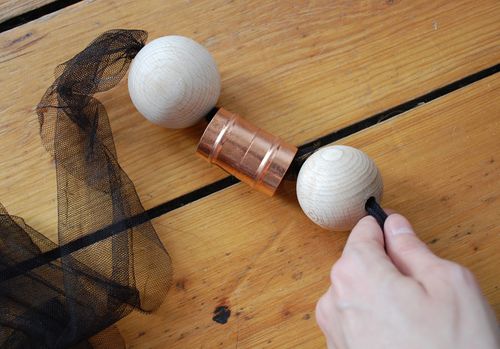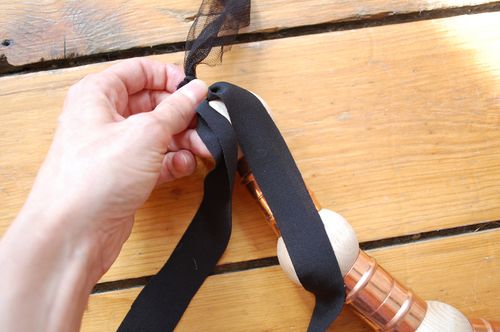 I added a strip of jersey at the end because the beads and couplings need to stay at a specific angle which requires them being tight against each other and since the net is stretchy, the weight tended to seperate them. The extra knot with the jersey simply stops the seperation from happening and they remain at that specific angle.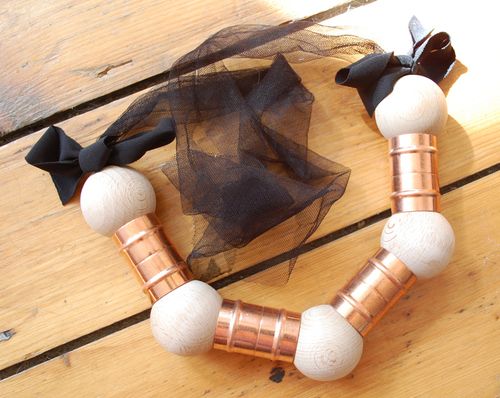 The long necklace
I used a different style of coupling and a slightly different arrangement but the method is basically the same.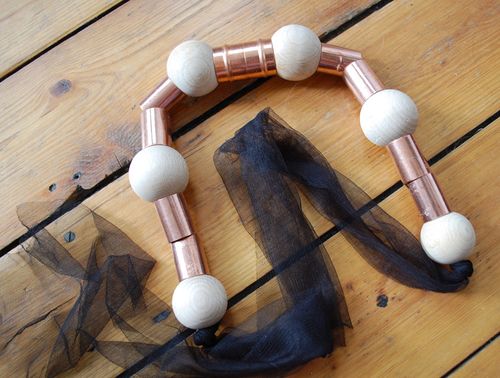 I was adding the hinge to this one. I attached it with a thin strip of net at the front of the necklace and to hide the holes on the hinge I glued fake jewels on top.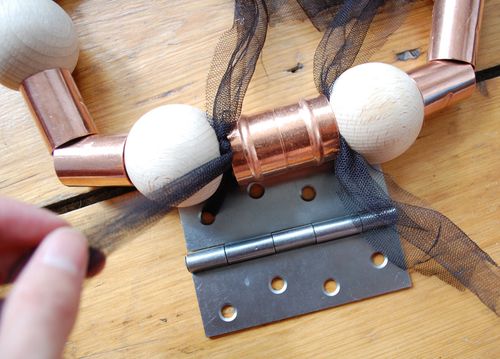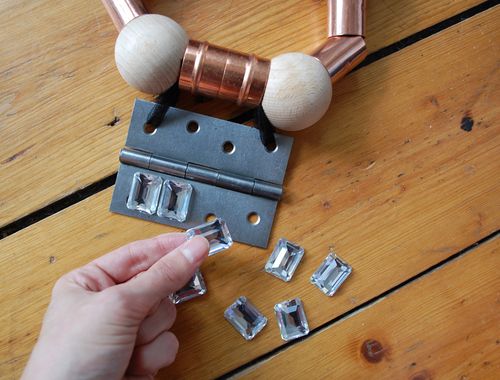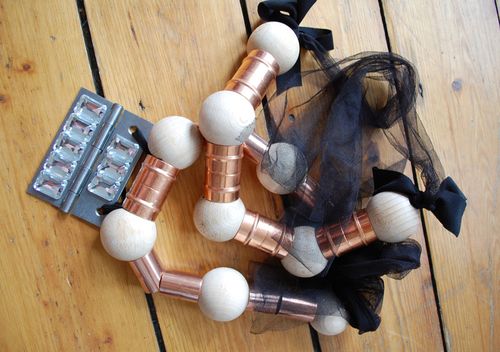 Easy! We then had to style it three different ways. Since mine was just a necklace the styling is a bit irrelevant really as you can wear them with pretty much anything.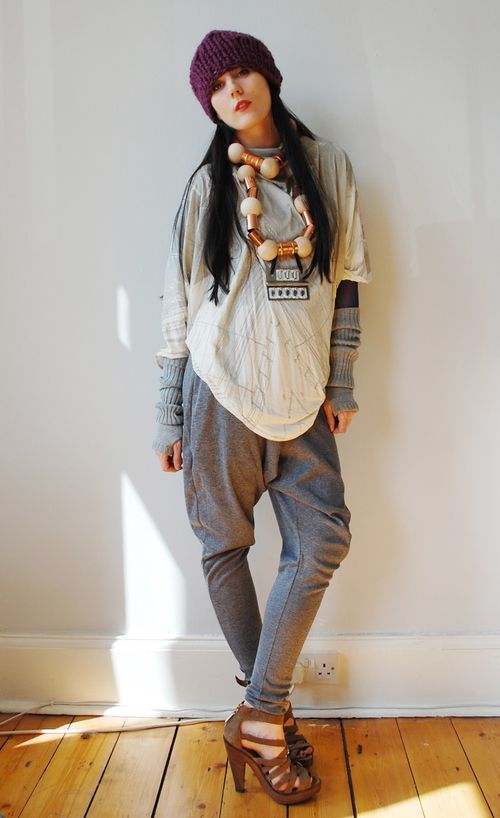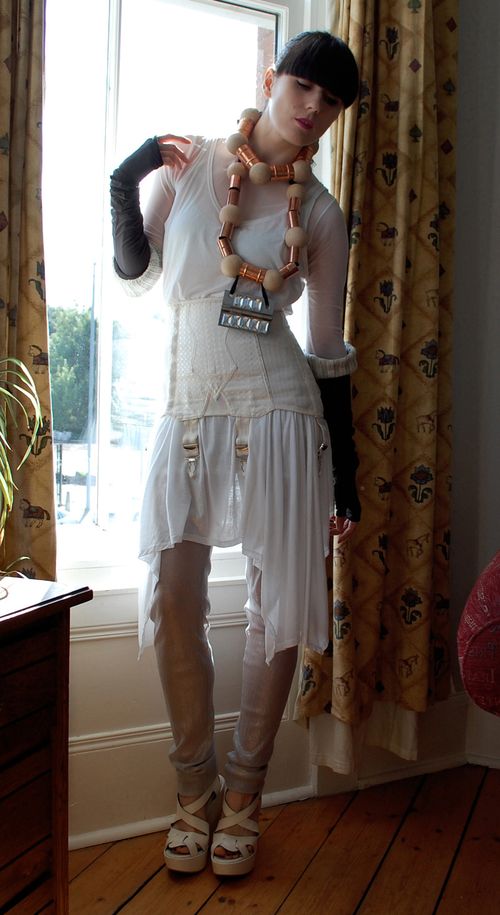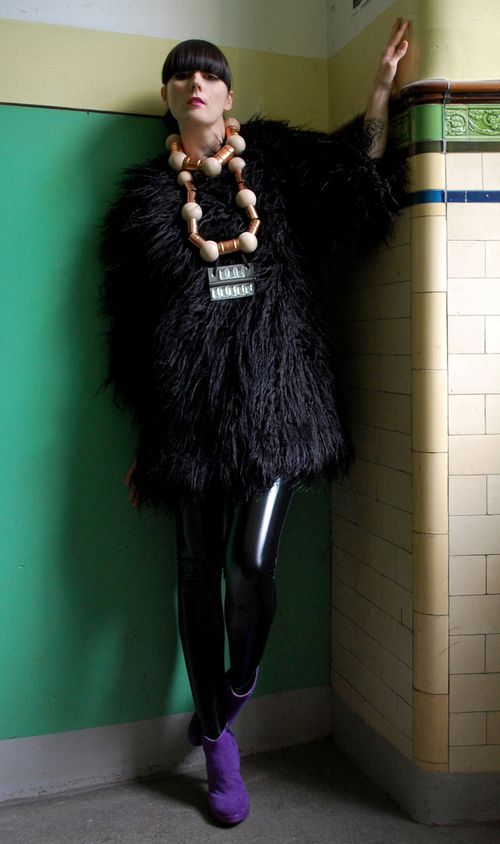 Queen Michelle