I watched British film Awaydays on Saturday, which is loosely about football casuals in the late 70's/early 80's. If I had to describe it I'd say it was really more a, to use a cliche, 'coming of age' film based around the relationship between the main characters of Carty and Elvis (who is beautifully played by the very handsome Liam Boyle).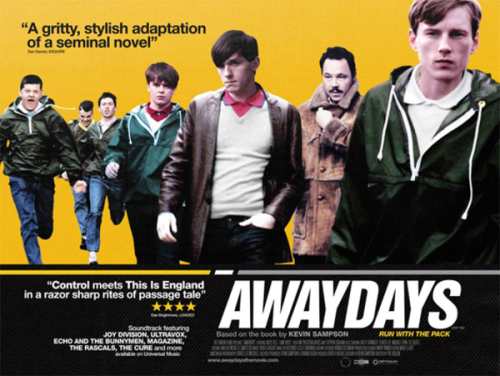 The film is stylistically impressive as the fashion of the football casuals appears to be one of the main focuses and the main reason I loved it so much. I am no expert on the football casual style - that's the domain of our friend the Adidas Archduke, who very often consults on football casual style for films and books - but whether it's an accurate representation or not didn't detract from the fact that stylistically this is an amazing movie.
The character of the lovely Elvis, who is at heart a dreamer and has somehow found himself embroiled in this life of Saturday violence, is by far the best dressed mixing the preppy style of the casual with an art school student twist. He also has really great hair.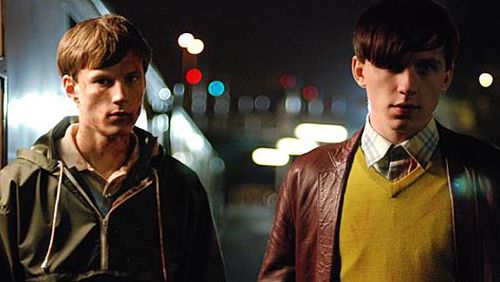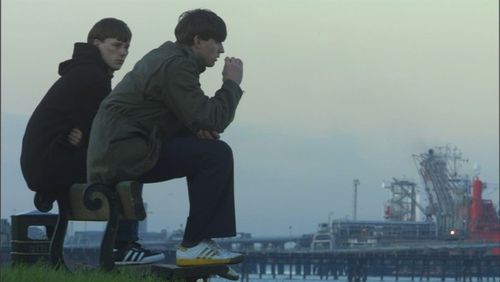 The style is very much about the sneakers, again the expertise of the Adidas Archduke, and we see the characters of Carty and Elvis cooeing over the latest Adidas issues.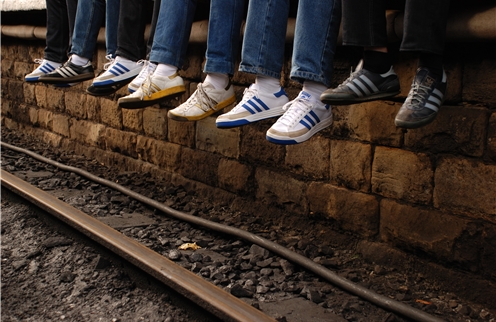 It did bring back memories of school for me as football casuals were plentiful where I lived and I recall a girl in my class called Maureen (I think that was her name) who's big brother was a casual and he used to come to pick her up after school. He was feared by everyone as he was famed for his violent tendencies, but whenever he marched up the school corridor with his crew I always noticed how smart he was: pink or lemon coloured Fred Perry sweater, neat slim fitting jeans, Adidas sneakers and he would sometimes wear a pork pie style hat. It was hard to believe he was so horrible.
For anyone who liked This Is England, Trainspotting or Control then I highly recommend this film. There is violence but it's not too overwhelming and isn't really the main focus of the plot.
Queen Michelle